The Loop
By coming to St. Andrews, an Open champ's granddaughter fulfills a promise she made to him before his death
One interested spectator at the Open Championship over the last few days has been Alicia Nagle, granddaughter of the 1960 champion at St. Andrews, Kel Nagle. Fulfilling a pledge she made to her grandfather -- "Pa" -- last January just before he passed away at the age of 94, the London resident has been meeting some of the men he played against over the course of his distinguished career.
"I got the call in mid-January that he was not that well," she says. "I flew back to Sydney right away. He was still in high spirits but his health was deteriorating. I saw him for about ten days. It was devastating to say farewell but we had some lovely chats in that time.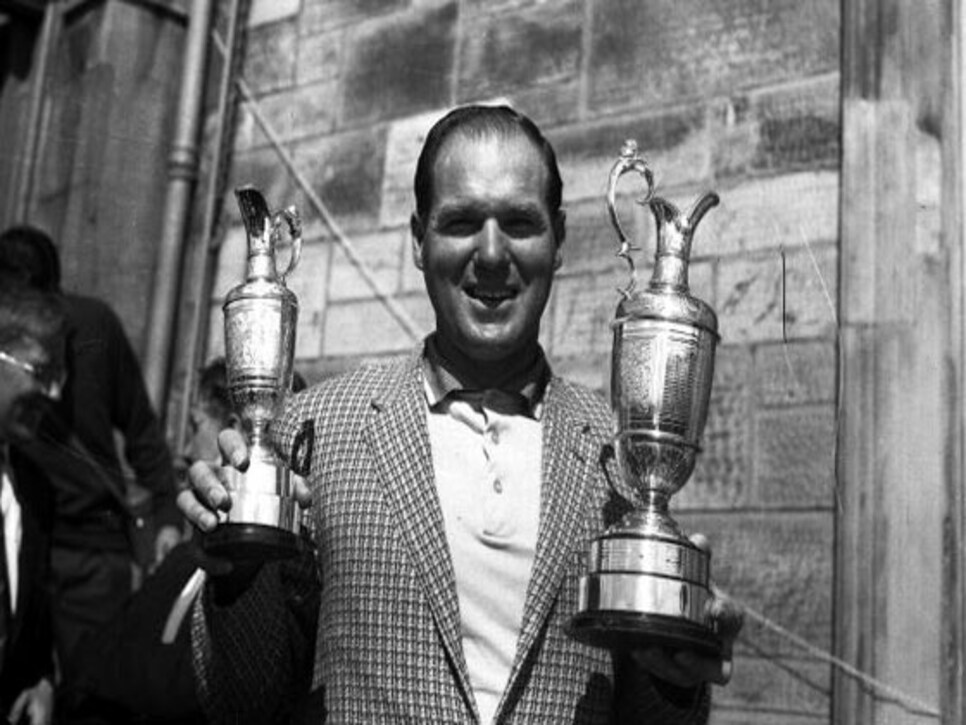 "In the last conversation we had I promised I would return to St. Andrews this year in his honor. At that stage I wasn't sure if he could hear me. But he opened his eyes, nodded and gave me a kiss on the cheek. That was the last time we spoke. He passed away the next day."
Most notably this week, Alicia bumped into Arnold Palmer. Back in 1960, Palmer had arrived at the Old Course with the first two legs of the Grand Slam in his pocket. It was Kel who denied him the third, by a single shot after a memorable battle down the stretch.
"Mister Palmer was sitting behind me at breakfast," says Alicia. "I wasn't going to bother him at first. I didn't want to intrude. But when I stood up to get a coffee, he smiled at me. Which was my chance to speak to him. I went over and introduced myself. He immediately got up, shook my hand and kissed me on the cheek. 'It's so wonderful that you are here,' he said. We chatted about the 1960 Open and he was very kind in what he said about Pa.
"He told me what a gentleman my Pa was. He talked about the tussles they had on the course over the years. He clearly had a great respect for Pa. And I know Pa felt the same way about him. It was a special moment for me."
Another golfer with whom Nagle had some history is Gary Player. In 1965, the pair played-off for the US Open title at Bellerive in St. Louis. It was the South African who prevailed on that occasion, though.
"Gary had lots to say," said Alicia with a smile. "He is so full of life. He told me he has been to Australia 31 times. And he told me that of all the men he has known in golf, Pa was the finest. I've heard that so many times. So it must be true."
Indeed, in recognition of Nagle's long contribution to the game, his name adorns the side of the grandstand behind the 18th green this week.
"I cried when I saw that," says Alicia. "It made me feel like he is with me and that his spirit is still watching the Open."