Equipment
A golf trip checklist: 12 essentials for your next summer getaway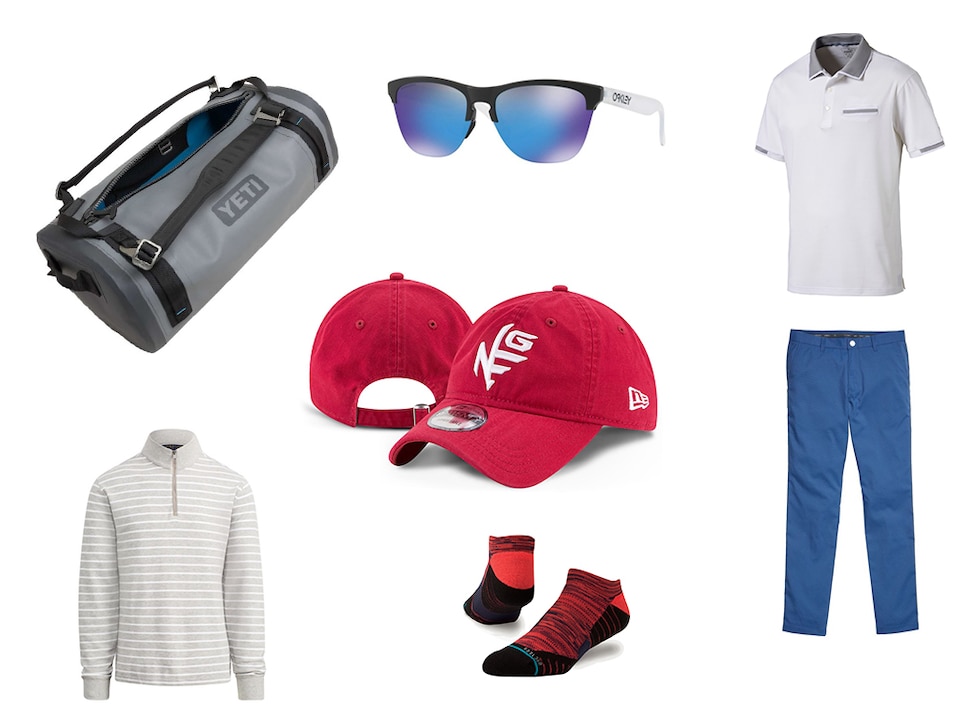 With Memorial Day weekend approaching—the unofficial start to summer and the golf season for many—we're here to help make sure your next golf trip goes as planned. As you begin to plan getaways for the next couple of months, we're here to help you develop a golf-trip checklist, and to pick out some new items for you to wear and pack. Long weekends such as this one are excellent opportunities to head out of town for a couple of days of golf. You never know when 18 holes could turn into 36—or dinner turns into a night on the town—so there are certain items you should always plan on packing, even if you're not sure whether you'll need them or not. Make sure you pack these essentials on your next trip to stay stylish and prepared no matter what comes up.
1. A durable travel cover for your clubs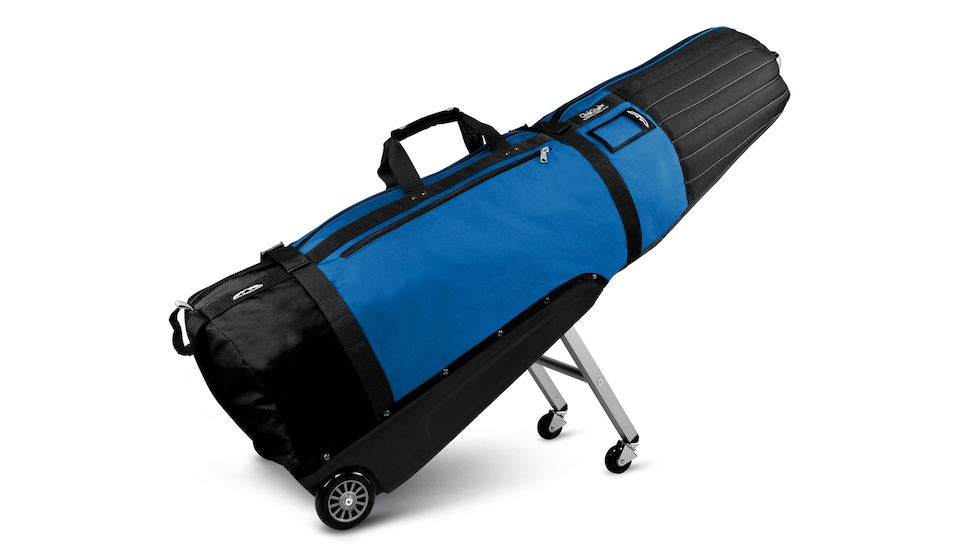 On any golf trip, your clubs deserve the most attention. An improperly packed golf shirt can be ironed or replaced easily, your clubs—on the other hand—cannot. So investing in a sound travel cover to protect your sticks, like the Sun Mountain Clubglider Meridian Travel Cover ($290), is a smart decision. It's made with ballistic nylon for maximum protection and the retractable roller-blade wheels provide a smooth roll through airports, train stations or wherever you're headed. When you've arrived at your destination, it folds up for easy storage and at only 11.3 pounds, it's no hassle to travel with at all.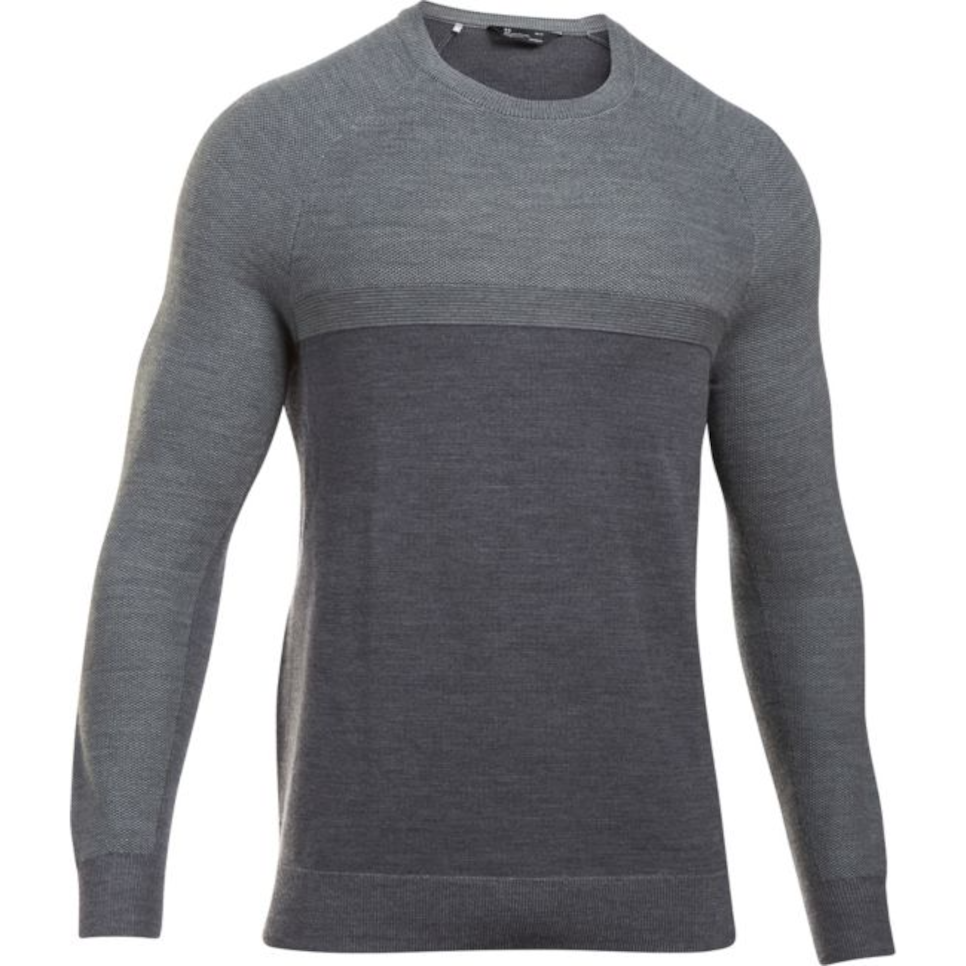 Anyone who travels regularly knows how efficient your packing can become by bringing along versatile apparel items. The Under Armour Crew Pannel Sweater ($110) will likely lighten your packing load—since you can wear it on the golf course, to dinner and when the temperatures drop at night. It's made with Merino wool, which means it is soft yet durable. Moisture-wicking technology makes it athletic enough to play a few rounds in, while staying fresh enough, too, and the two-toned grey look is stylish enough to wear out on the town.
3. A solid pair of shades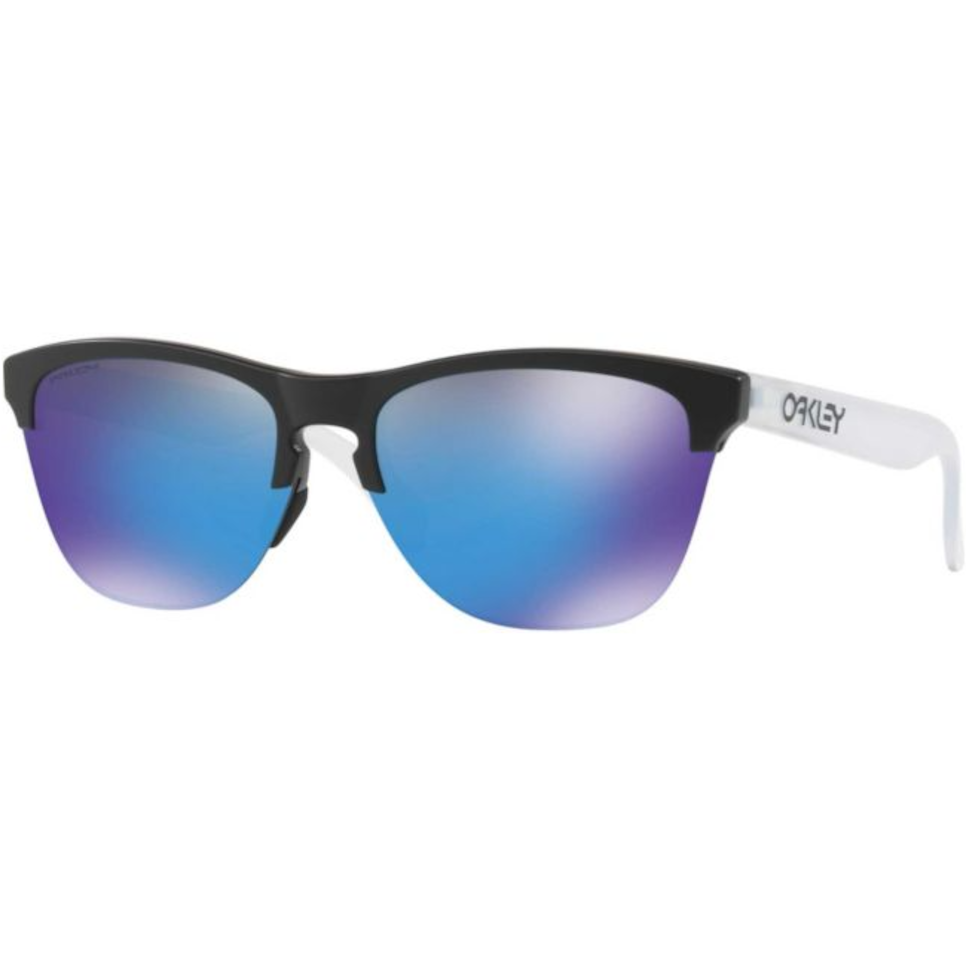 There's nothing worse than leaving for a trip and only realizing you forgot to bring sunglasses when you're too far to turn back. You can buy a cheap pair at the nearest trinket store, but they usually look as cheap as they cost and don't have the level of eye protection you need out on the golf course. Add a pair of Oakley Men's Frogskins Lite Sunglasses ($143) to your list for safe measure. The semi-rimless frame is very stylish, and the Prizm lens delivers clear views with high contrast to help your game. These lightweight sunnies are comfortable even during the sweatiest rounds, and the UV protection will not only protect your eyes but prevent tired eyes, too.
4. A shirt that feels like vacation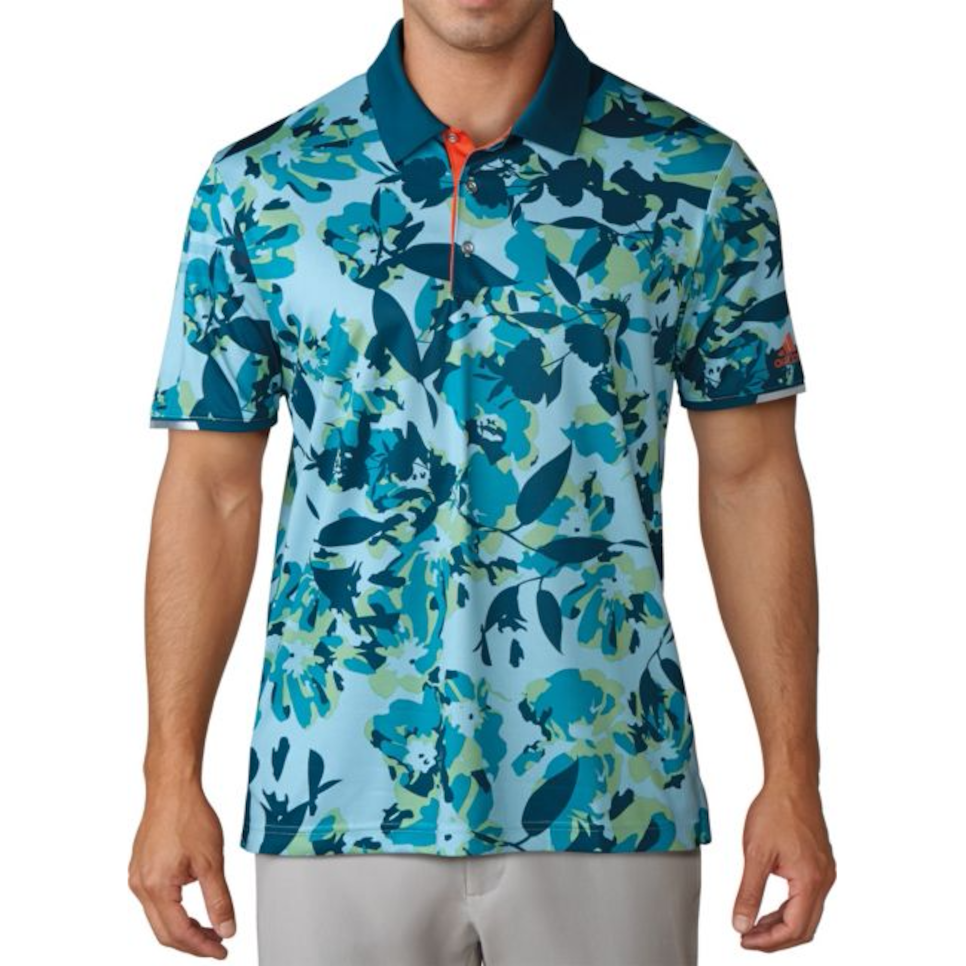 We're sure you won't forget the simple golf shirt, so now it's time to turn your attention to having a little fun with your top. Grab your brightest, boldest golf shirt and wear it proudly. Golf trips are supposed to be fun, and your outfits can match that mantra. Test out some florals shirts, like this Adidas Climachill Floral Print golf shirt ($85). The classic print is complemented by the ultralight fabric for a free-and-airy look.
5. Pants that will make a statement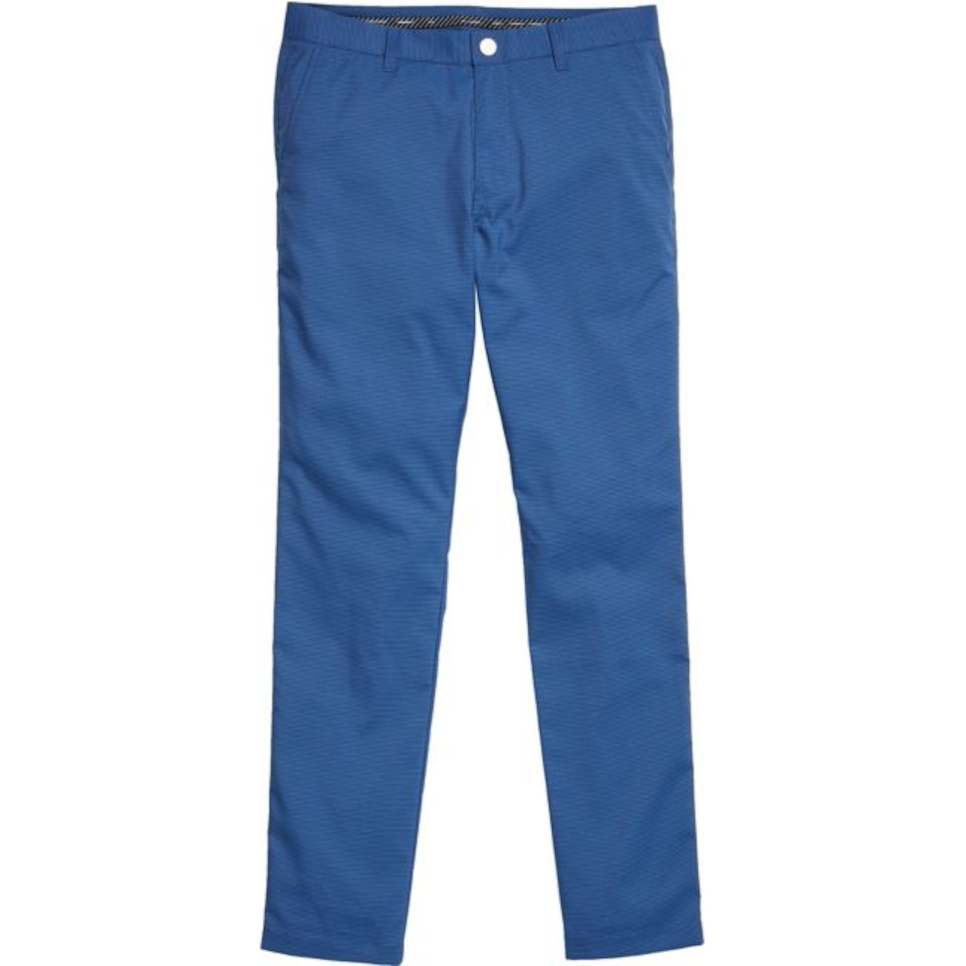 Memorial Day weekend not only marks the unofficial start of summer, but it also is the perfect time to refresh your blah cold-weather wardrobe. Too often we fall into a pattern of greys and blacks during the winter, and when summer comes along are not prepared to transition back to brights. Pack mindfully for the holiday weekend and make a style statement in a pair of Bonobos' Highland Patterned Pants ($89). Bonobos pants are an ideal pair of trousers for a trip because they are stylish and extra comfortable. They feature a line of gripper gel inside the waistline to keep your shirt tucked in and zipper-adjustable hems to ensure your pants always fall right above your shoes. This pair has a subtle mini-checked pattern that creates a classic-yet-fun look.
6. Easy-to-store umbrella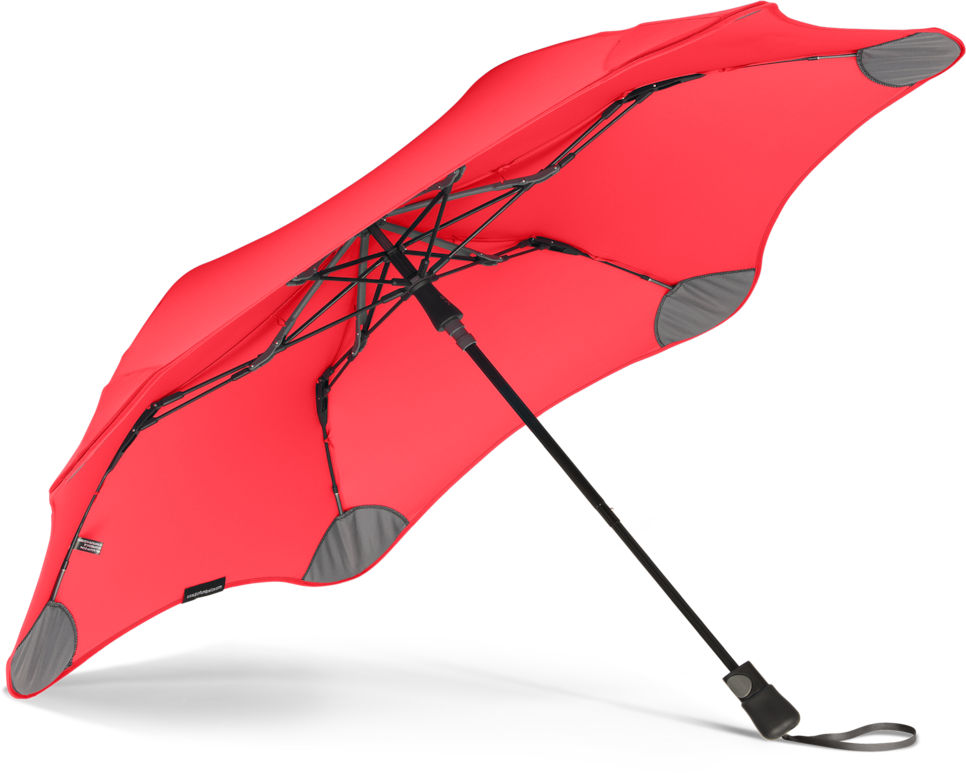 You checked the forecast three times . . . and it says that it won't rain, great. But regardless of what your weather app tells you, the weather always remains an unknown in the summer. And you don't want to be unprepared. You might not want to lug your giant golf umbrella across state boarders, so opt for a sturdy, compact one instead. The Blunt Metro Umbrella ($59) will do the trick. It's just 14 inches long when closed, so there is no harm in sticking it in your luggage. You won't regret it.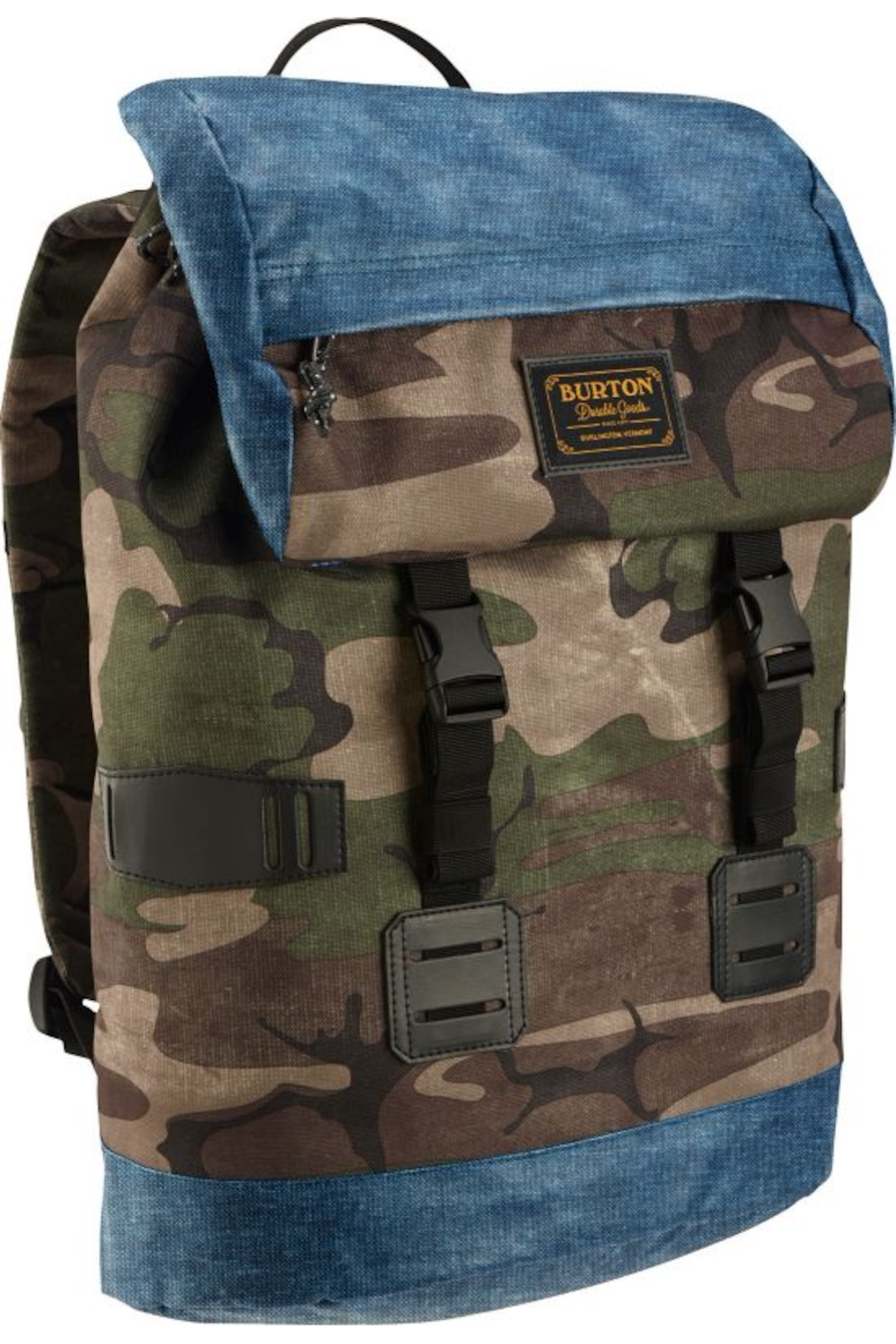 This Burton Tinder Back ($57) is one you'll be thankful for all summer long. It opens like a drawstring bag so packing and repacking is extra easy, especially when you're on the go. Accessory pockets will keep the bag organized, and there's even a padded laptop compartment in case you need to bring your computer along. The bag folds like a rucksack to add style and additional space.
8. A shirt that matches everything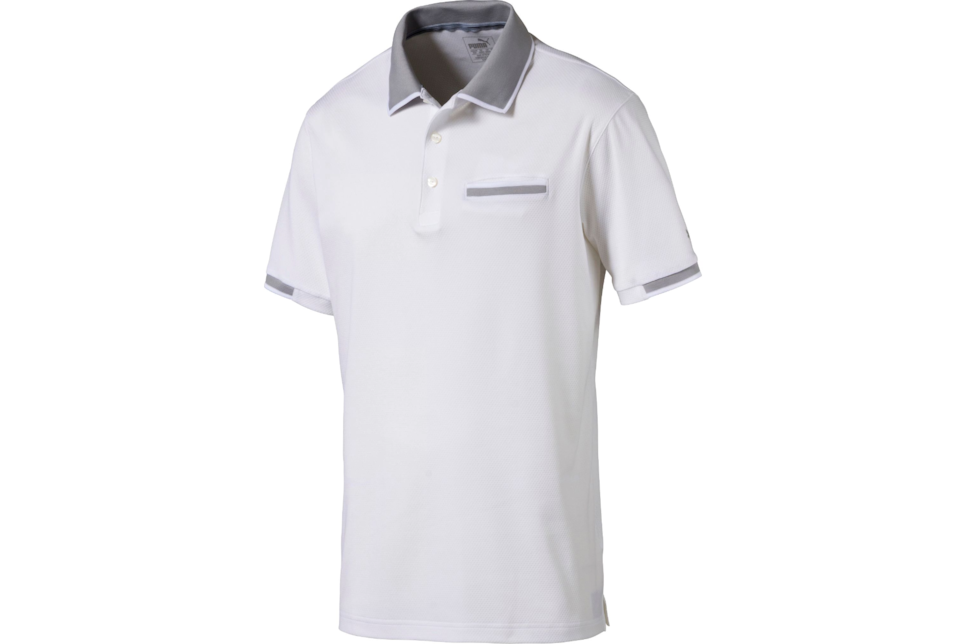 Summer weekends are great for trying new styles and playing with bright colors or patterns, but don't go too crazy on the statement pieces. Always have a simple golf shirt on hand to keep things classy. This Puma Men's PWRCOOL Adapt Go Polo ($70) is great to match with those royal blue pants or pink patterned shorts you've been itching to wear. The PWRCOOL line is great for hot rounds, it'll wick away sweat to keep you feeling and looking fresh.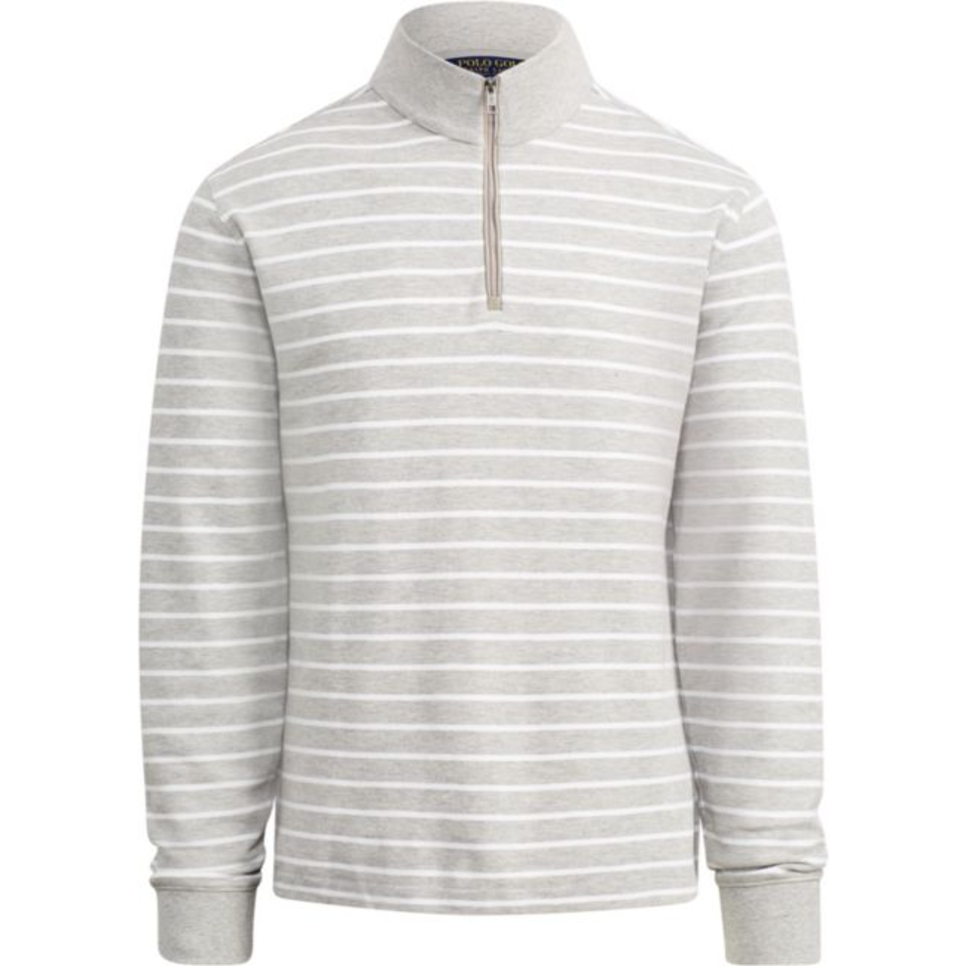 A rain sweater is another great option to grab before your supposedly sunny golf weekend. Rainsuits can be bulky and are typically the first thing to go when you're trying to pack light. The Polo Golf Water Repellent Golf Half Zip ($165) is made with water-repellent cotton mesh so it acts as rain protection, but it can also be worn to dinner. It's lined with fleece on the inside so it's perfect for cooler nights, too. Again we stress—versatility is key.
10. Don't forget the basics
Another staple to keep in mind while packing for your next golf trip is socks. It's easy to match the number of socks you pack to the number of days your trip will last—but that's a big mistake. Especially if you've got multiple rounds a day, you'll want multiple socks. It's a simple way to feel refreshed if you don't have time to shower before sightseeing. Stance socks are always a good travel sock because the cushion support system provides the right padding and support you'll need all day, and the wicking fabric will keep you dry. These Stance Short Game Low socks ($12) fall just above the typical shoe line, so they are great for both shorts and pants. And please, we beg of you, don't make the mistake of packing all crew socks if shorts are in the mix.
11. A cap that won't let you down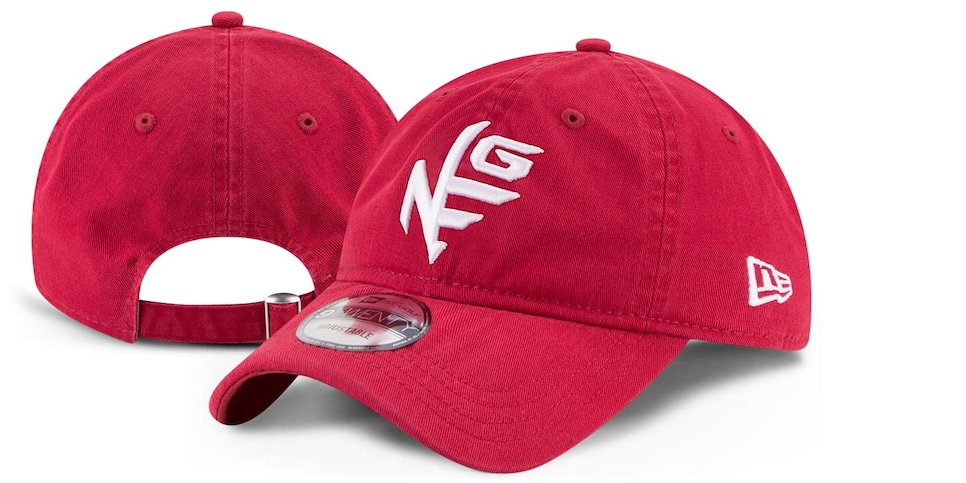 Unless you have space in your bag for a hat box—which we doubt you do—be mindful when packing caps to not ruin the bill. Luggage can get thrown around, so opt for the New Era Packable 9Twenty Cotton Hat ($25). It can be twisted, bent, smooshed or pulled and still maintain a perfect mold. The brim looks surprisingly hard despite its soft construction, great for those less-than-neat packers.
12. A trustworthy bag to hold it all
Your careful planning and packing means nothing if it isn't in a durable duffel. Soft luggage is best for quick trips because you can get a lot packed into them without taking up the space that rolling luggage does. Though you might not realize YETI makes products other than coolers and thermoses, the company makes a killer duffel bag. The YETI Panga 50 Duffel ($300) is a piece of luggage you can depend on. It's waterproof and puncture-resistant, so your belongings are probably safer in travel than they are at home. The straps can also be configured to allow it to be carried as a backpack, so you can get away with it as a day bag as well.