The Loop
A Golf Trip About More Than Golf
Editor's Note: Golf Digest's Roger Schiffman will be blogging about his golf trip through Ireland with wounded U.S. veterans. You can also follow Roger on Twitter: @rogerschiffman.
On Wednesday evening I'll be embarking on one of the most amazing golf trips anyone can possibly imagine. Ten days playing the greatest courses of Ireland, from Ballybunion and Waterville, to Old Head and Royal County Down, to Portmarnock and the European Club. And there will be plenty of time for sightseeing -- Dromoland Castle, the Titanic Museum, Blarney Castle ... well, you get the picture.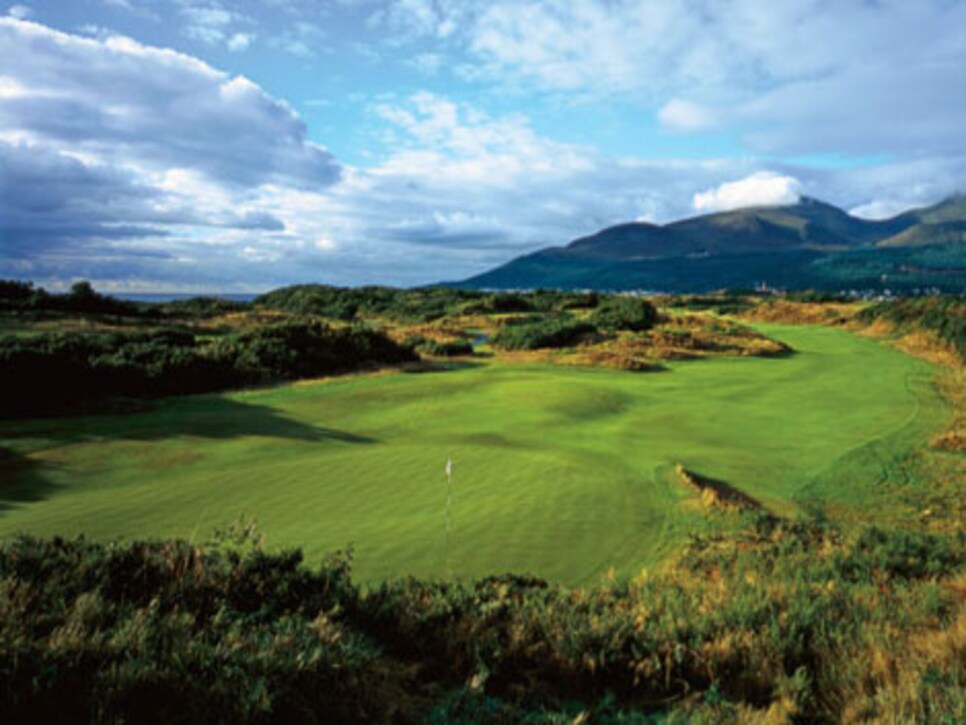 Royal County Down is just one of the spectacular courses on the schedule for an upcoming golf trip through Ireland. Photo by Stephen Szurlej.*
But wait, there's a catch. I will be accompanied by the most inspirational people our country has to offer -- 11 wounded U.S. veterans who are using golf to get over their injuries. That's right, nine men and two women who have sacrificed so much physically and mentally as a result of serving in Iraq and Afghanistan. Their spouses or partners or caretakers will also be with us.
The trip is the brainchild of Linton Walsh, the Editor and Publisher of Golf Digest Ireland, based in Dublin. Somehow he has managed to convince Aer Lingus to fly all the veterans round trip from JFK to Shannon free of charge and the Irish hotels to donate all the rooms gratis. The Irish Tourist Office is taking care of a lot of the other expenses. Yes, the warmth of the Irish people has never been felt so strongly.
To hear more about this odyssey -- and to learn how you can get involved in future such journeys -- listen to the podcast that follows from an interview I did with Matt Adams on his Fairways of Life show on PGA Tour satellite radio.