The Loop
A golf towel designed by a caddie for players
A towel is a towel is a towel, some might argue, but the Players Towel would argue otherwise. Scott Stallings' caddie used one last week while Stallings was winning the Greenbrier Classic. Charl Schwartzel's caddie used one during Schwartzel's Masters win in April. And the U.S. and European team members will be using them in the Solheim Cup in the fall.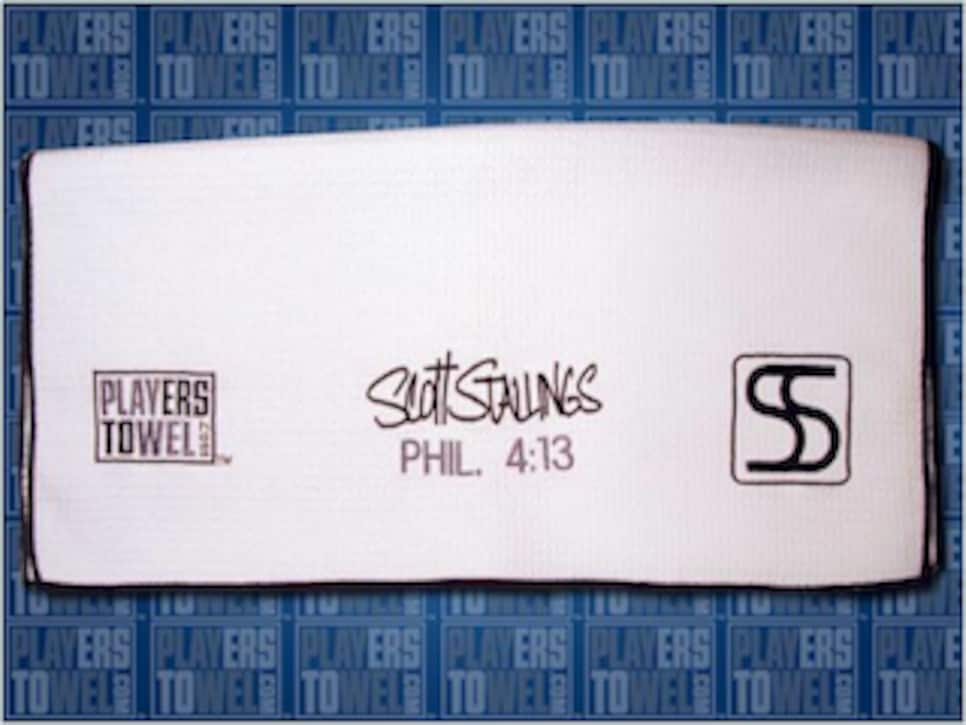 The Players Towel is the brainchild of a former LPGA caddie, Patrick Le Vine, who one day contemplated borrowing some towels, given their size and thickness, from his player's hotel room. He decided instead "to find a way to make a better towel."
He contacted manufacturers at home and abroad and tested a number of samples. He was looking for a towel that would retain water without being too big and bulky. He also tested their ability to clean grooves. Then he went into business. His caddie connections, meanwhile, enabled him to get his towels to tour players and their caddies
The Players Towel features microfiber waffle technology that "works great for getting in the grooves," Le Vine said. The towels measure 22 by 40 inches and come with an optional slit in the middle that would allow a putter grip to fit through, but not the putter head.
The towels sell for $20 and include personalization. They can be purchased through the Players Towel website or at pro shops.