The Loop
A golf prognosis: 'Is the sky falling? Is this a death knell? No'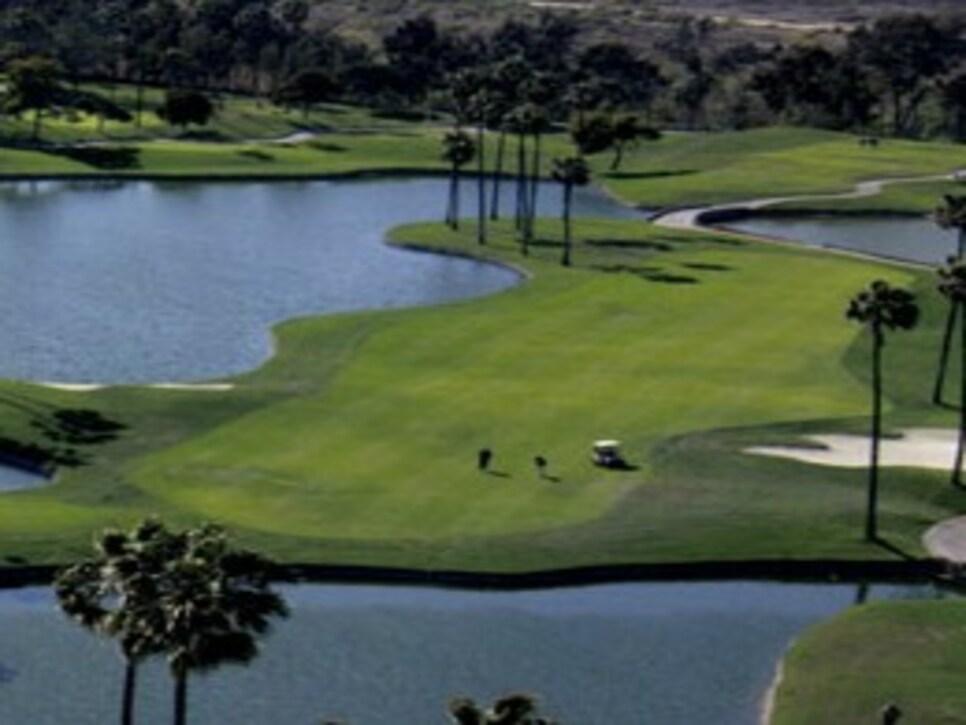 "Is the sky falling? Is this a death knell? No," Jay Karen, CEO of the National Golf Course Owners Association said on Wednesday. "It's interesting how golf gets treated in mainstream media different than other industries. If the number of restaurants in a particular town go from 20 to 18 is the restaurant business dying?
"The angle on golf tends to be so negative on this stuff because we were on a rise forever, a decades-long rise. When we're not performing as the industry used to at a high-water mark, there is this jump to a conclusion and I don't think it's the right one."
Karen suggested that there might be an inherent media bias against the game. "Golf has an elite perception, so I think a lot of the media find a little bit of enjoyment if there is a negative number coming out of the industry. They jump on it in a schadenfreude kind of way."
"I don't think the golf business is in decline," Jeff Woolson, managing director of CBRE's Golf and Resort Group, said. Woolson, based in Carlsbad, Calif., brokered the Fairbanks Ranch CC and Las Vegas CC sales. "It stays pretty consistent year in a year out."
Yet there is no denying that the number of courses have declined substantially in recent years. Both Woolson and Karen cited the same reason, economics 101, supply exceeding demand.
"Golf courses got overbuilt," Woolson said. "There really wasn't any feasibility given to would this golf course be successful if we put homes here? Will they sell? Not one thought was given to the viability of the golf course."
A rule of thumb, he said, is that a third of people inside a golf course community will join the club or play the course. Most, he said, "just like a nice big green backyard."
"We can't get around the fact that you have to look at why so many courses built in the '90s and into the millennium, that it's true courses were built to sell more houses," Karen said. "That's not a highly sustainable market for the golf industry. We do have this strange anomaly of this golf economy, that the spike in supply was not in response to demand.
"Overall it's still an incredibly healthy industry. It's still a very popular sport and game and business. A lot of this happened during the Tiger wave. Nobody had any reason to think that golf would not continue its current state of demand, though there were some canaries in the coal mines.
"The demographics of America were changing. There are 15,000 courses, 20-odd million players. An industry of that size doesn't move quickly, especially when it's made up of independent operators. American society is changing quickly and it's hard to keep up with that change."
When he gives a PowerPoint presentation explaining this, the first image he shows is of an athletic man running on a treadmill that is flat. The second image is of the same man on a treadmill that is inclined.
"The guy is still running, he's just going to have to work harder on that treadmill. We need to work harder, and that's OK."