The Loop
A game, but futile effort by Golf Channel
A blank screen is not an option, obviously, but would one really be any less inviting than Golf Channel's "Ryder Cup Alternate Shot" show airing opposite the actual Ryder Cup on NBC?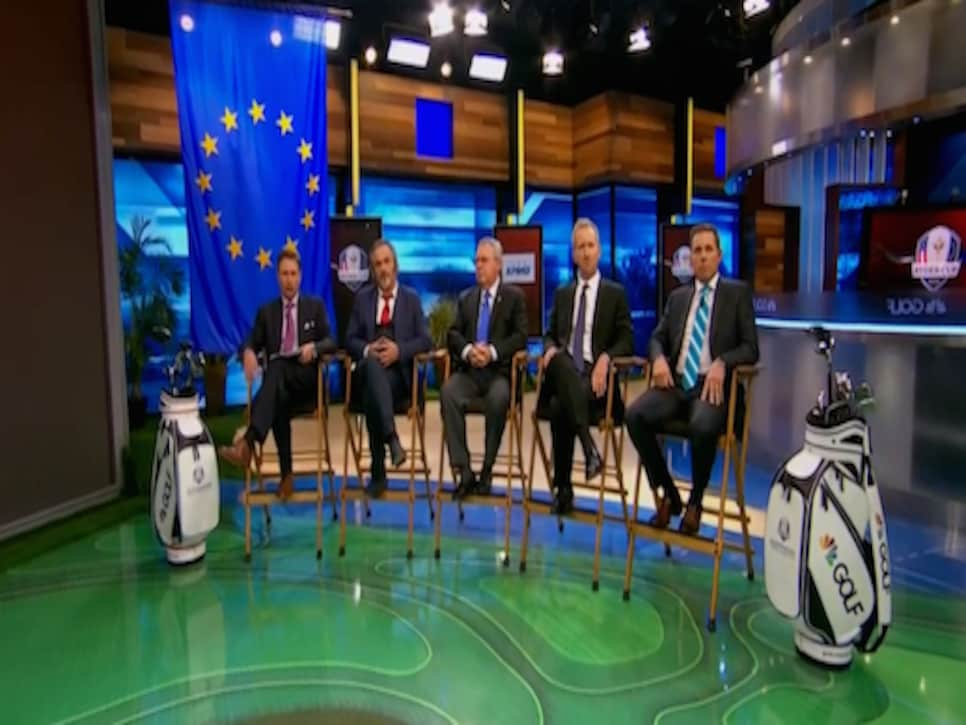 It is an ambitious undertaking by Golf Channel, NBC's sister network, and give it credit for trying, but to what end? Why, if one is interested in watching the Ryder Cup, would they opt not to watch the Ryder Cup, instead choosing to view a continual analysis of it?
David Feherty and Gary Williams are hosting, and they are joined by an astute team of analysts — Justin Leonard, David Duval and Lanny Wadkins, but watching them watching the competition and commenting on it isn't particularly compelling.
In its defense, it is a tough spot for Golf Channel, no different than having to fill the time opposite, say, the Masters' telecast in April.
Feherty, meanwhile, set the stage for Sunday's viewing.
"Sometimes it takes quite a while for the fat lady to sing, and sometimes she's just clearing her throat," he said after the third Ryder Cup session failed to establish a clear-cut favorite. "No matter what happens this afternoon, I just have a feeling that we're going to be sitting on the edges of our seats tomorrow afternoon."
Yes, with the television tuned to NBC.