Equipment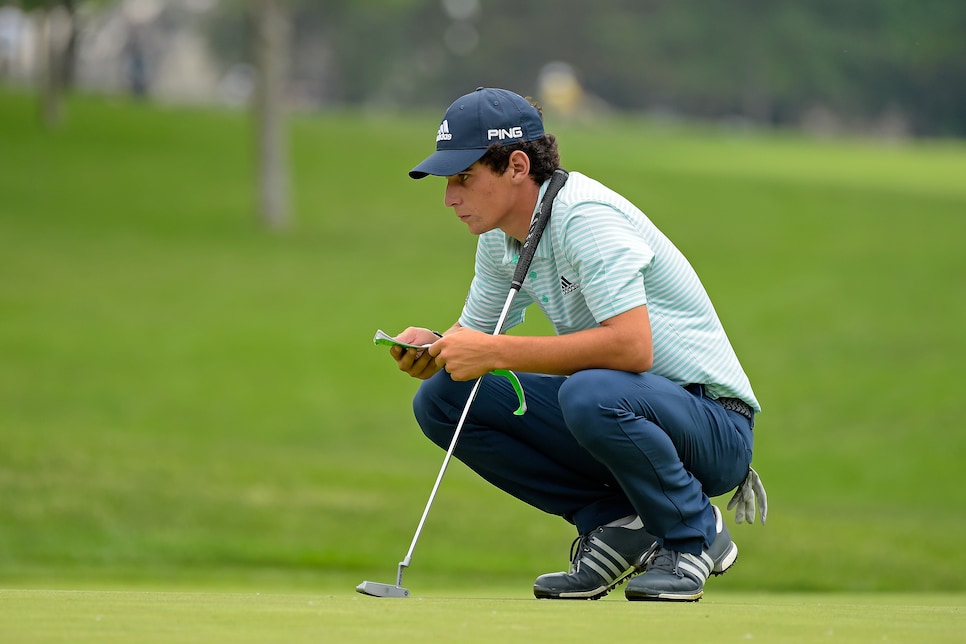 Known through the years for its player-friendly golf clubs, PING's advancements in putter forgiveness has been particularly renowned. Company founder Karsten Solheim first invented heel-toe weighting in his original 1-A putter, creating a high "moment of inertia"—resistance to twisting at impact— and he optimized the concept in 1966 with the original Ping Anser design. "We put mass to the putter's extreme edges," says Dr. Paul Wood, PING's current Vice President of Engineering. "So if you mishit it toward the heel or toe, the putter twists less and the ball travels more similar to how it would on a center hit."
While the Anser has been incredibly popular ever since, PING's mission to help golfers play their best has evolved. The company's latest PING Vault 2.0 putters feature True Roll (TR) face technology that's an "evolution of Karsten's theories, resulting in our most forgiving face ever," says Wood. "It normalizes ball speed on off-center hits for more consistency. It's the most significant thing we've done with putters in 15 years."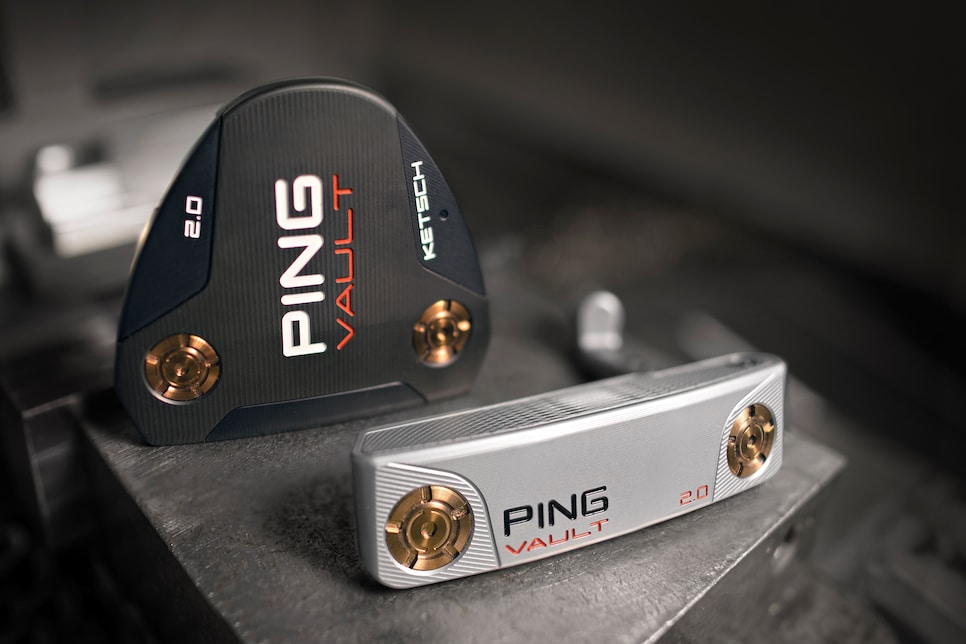 Milled putter faces look gorgeous and gracefully soften the feel at impact. But each groove on a mill pattern actually slows down the ball just a little bit. The ball's cover slightly deforms into the grooves at impact, reducing its energy. Deeper grooves slow putts down the most, and ball speed typically peaks on center-face strikes and falls off away from the middle. So through painstaking efforts, PING's team created the TR face to have the deepest grooves in the middle and shallower grooves toward the edges, to even out the energy transfer. The milling marks are also carefully designed with respect to their pitch, width and edge sharpness.
"That gives us ball speed equalization across the face—so it's the same wherever you hit it on the face," says Wood. "If you play one round every week, you take a lot of putts over the course of a year—something like 1,500. And if you can hole just 20 or 30 more of them, it will greatly impact your game, score and handicap. This design can help you avoid three-putts with better distance control. It's a win-win."
TR technology helps every golfer, regardless of skill level. Even PGA Tour players have taken notice. Several have switched to the PING Vault 2.0 and benefited from the TR face, including Louis Oosthuizen who now uses a Voss model; Daniel Summerhays, who plays a B60; and 19-year-old phenom Joaquin Niemann, who rolls his putts with a Dale Anser. "Tour pros don't like to admit that they mis-hit putts, yet they all want compensation when they do," says Wood. According to PING, Tour players typically hit most putts within one-eighth of an inch of the center, while most amateurs miss by plus or minus half an inch. Without TR technology, ball speed can vary significantly when hit it that far from center. But with all other factors being equal, testing showed a 70 percent smaller variation in ball speed across the face when using one of the six PING Vault 2.0 putter models, allowing golfers the freedom to focus on their alignment.
"This is insurance for when you don't strike it just right," says Wood. "We're giving you better results on off-center strikes, and more confidence that the putter is helping you as much as possible."
(Photos courtesy of PING)