The Loop
A former college coach earns his PGA Tour card, while the Web.com Tour's "Mr. 58" comes up short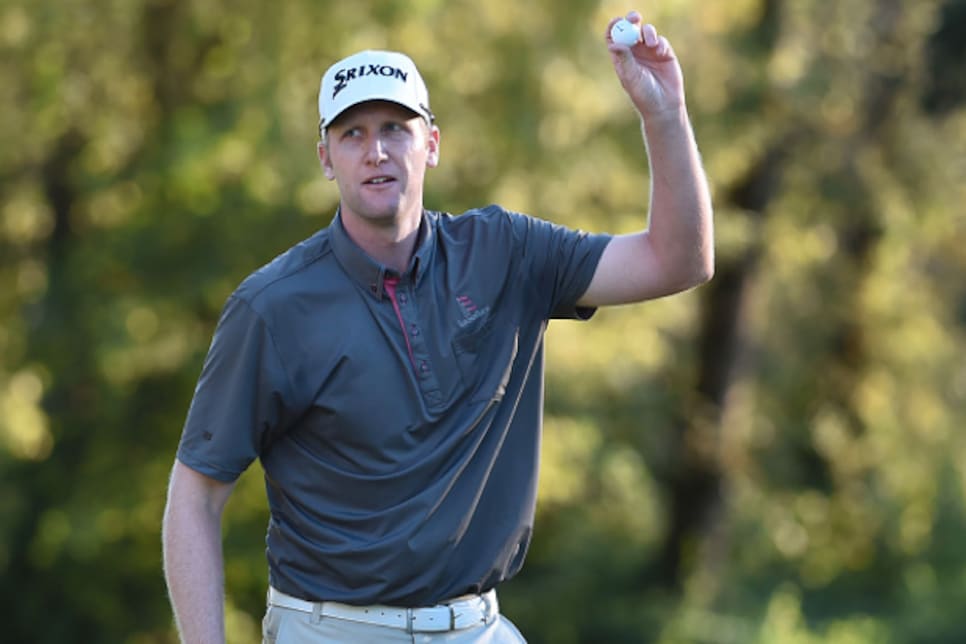 Long before Shortly before Jim Furyk became "Mr. 58," there was Stephan Jaeger, a man who shot the same score on the Web.com Tour. Jaeger pulled off the feat less than two weeks before Furyk, giving him little time to bask in the accomplishment. And now just a few weeks later, he's also had his PGA Tour dreams dashed. At least, for now.
Jaeger was one of three players to miss the cut at the Web.com Tour's regular season finale and drop out of the top 25 on the season-long money list. As a result, the man who was the talk of golf about a month ago wasn't one of "The 25" earning a PGA Tour card on Sunday.
After his stunning performance at the Ellie Mae Classic last month in which he also established the low 72-hole score 250 in the history of the Web.com Tour, Jaeger seemed a lock to be playing on the PGA Tour next season. But he followed that up with two missed cuts, a T-62 and a T-21 in his next four starts to drop to No. 28. Golf's a funny game, isn't it?
But Jaeger will have another opportunity in the Web.com Tour Finals, a four-event series that starts next week. The top 25 money earners from those four events will also earn a coveted PGA Tour card and join Wesley Bryan, who already earned a battlefield promotion to the big tour thanks to three Web.com Tour titles in 2016.
Of course, for every heartbreaking result on Sunday, there was also a heartwarming one. And there was none better than the weekend's winner, Ryan Brehm. A former college golf coach at Michigan State, the 30-year-old picked up his first Web.com Tour win to move from 30th to fourth on the money list.
"It's been a wave of emotions all day," Brehm told reporters in Portland after. "Everything from thinking 20 years in the future to trying to zone in to exactly what you're doing on the course. I'm just thrilled. I'm thrilled to be in this position. What a week! Wow!"
Mark Anderson and Rick Lamb joined Brehm as players using the finale to jump into the top 25. For those who didn't, the dream of playing on the PGA Tour next season now comes down to the Web.com Tour Finals. The competition for a card figures to be fierce. And now we know it will feature golf's other "Mr. 58."