The Loop
A football coach tore his biceps celebrating team's lone score in 41-7 defeat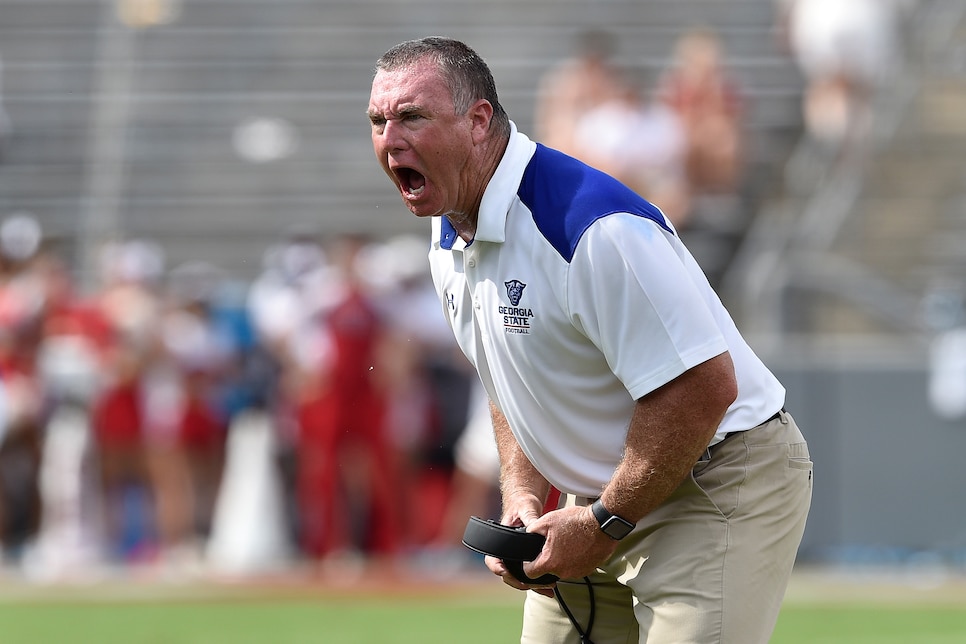 Georgia State head coach Shawn Elliott is the archetype of a #footballguy. The kind of man who eats concrete for breakfast, believes society's woes are correlated to its lack of push-ups and doesn't look at stats because numbers can't tell ya IF A KID HAS HEART. At least, that's our interpretation of Elliott from the fact that he tore his biceps after a furious fist pump following his team's touchdown last week against N.C. State.
Perhaps we should clarify. Lone touchdown, in a 41-7 defeat.
Elliott told reporters this week that he'll need surgery, but won't have the procedure before this Friday's game against Memphis. Whether that's due to a time crunch or he thinks only weaklings need surgery is beyond us.
Whatever the case, here's hoping the Panthers find the end zone on Friday night, if only for the chance of Elliott concussing himself by head-butting an empty helmet.