News
The No. 1 player in the European Solheim Cup rankings, French native Gwladys Nocera, just bogeyed the 17th hole at Royal Lytham to go to +18 in her first round of the 2009 Ricoh Women's British Open. So far today, she has managed one birdie, eight bogeys, one double and three triples. Meanwhile, the 16th-ranked Solheim Cup player on the U.S. list, Michelle Wie, is closing in on a round of even par. Sound peculiar?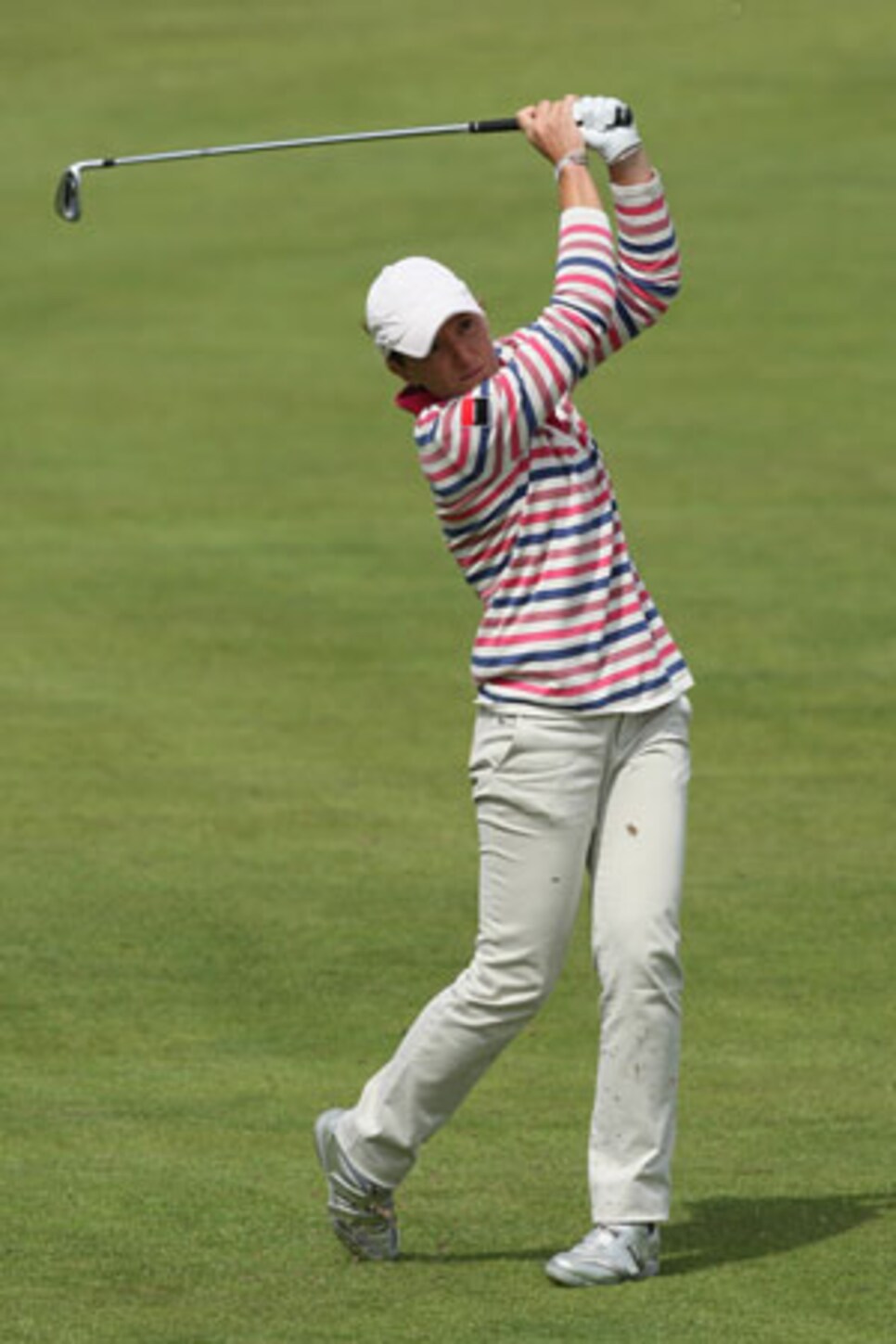 Before anybody gets their knickers in a twist, I know you can't judge a player's abilities by how they play one random week. But when you're talking about an 18-shot difference in just one round of a major, we can all agree there's a serious form discrepancy at work. And in this case, the player who's stinking it up is a Solheim rankings leader while the one shooting even par in tough conditions isn't even close to making the squad on points. The teams will be decided on Sunday, with the event coming up in three weeks.
Solheim Cup points are amassed over two years of competition. Nocera hasn't played well this season but won fives times on the Ladies European Tour in 2008, which is why she's still at the top of the European rankings. Wie has five top fives in 12 starts on the LPGA Tour this year, but as a 2009 rookie, she didn't earn a single Solheim point in 2008, so she's still way down on the list.
This point system makes no sense. Even though last year's results are worth a little less than this year's, the fact that a player like Nocera can still be No. 1 shows just how poorly it works. Current form should be rewarded much more than it is now, or the Cup will be boring at best. I'm sure captains Beth Daniel and Alison Nicholas would agree.