The Loop
A first look at the 2017 Presidents Cup uniforms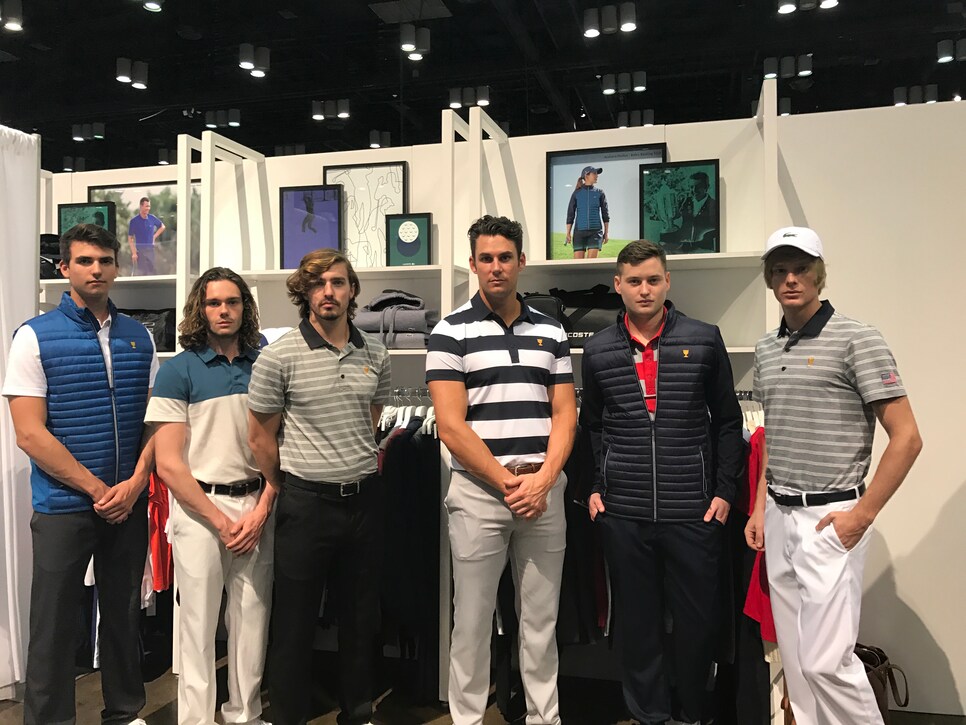 ORLANDO -- Lacoste unveiled the Presidents Cup uniforms that will be worn at this year's tournament at Liberty National G.C. in Jersey City, N.J., September 26 through October 1.
The U.S. team's palette is modeled after the American flag -- red, white and navy blue. The International Team's collection is fashioned under their Presidents Cup team flag colors, featuring blue and gold prominently.
This is the first time in Presidents Cup history that both teams will be dressed by the same brand. Captains Steve Stricker and Nick Price worked closely with Lacoste to develop the collections for their respective teams.
"They had very clear ideas about the colors, the style, what they wanted to wear on what day and in what weather," Joëlle Grünsberg, the CEO of Lacoste North America said about Stricker and Price. "The design team in Paris, the merchandising team in New York and the captains worked closely together to put together a collection that really accommodates what they want to wear and what we want to enhance as a brand."
Lacoste will also provide a unique collared golf shirt for each day of the event that marries fashion with stretch and wicking technology.
Each team will receive collared golf shirts, sweaters, outerwear, pants and blazers. The option of layering was a universally requested element for this year's uniforms by both captains and players.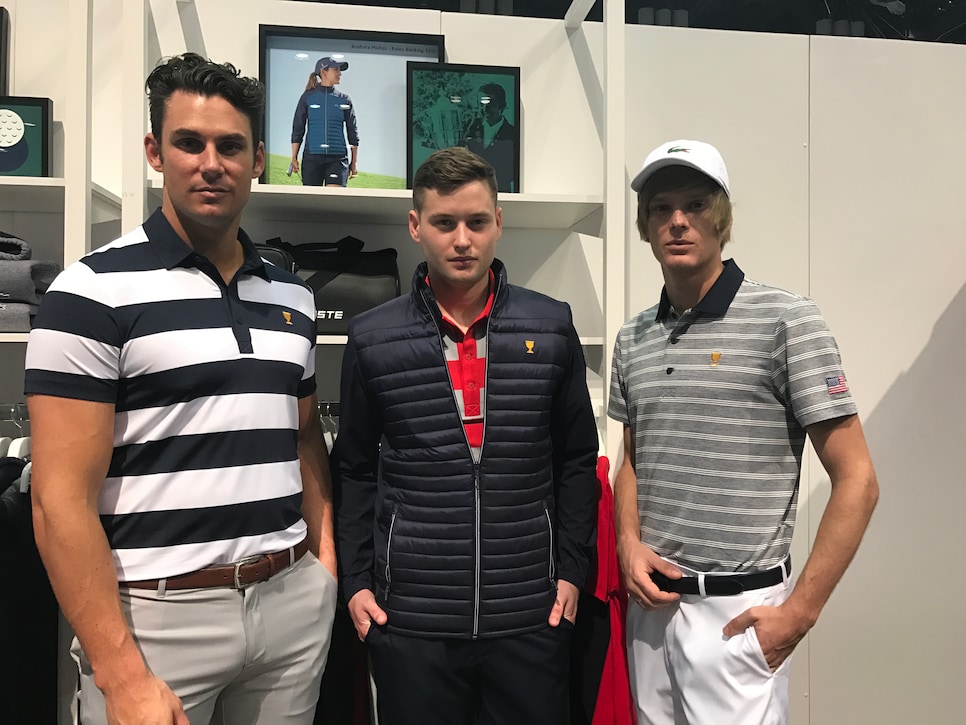 Comparable pieces will be available for the public.
"We want people walking around with the authentic uniforms," Peter Kent of the PGA Tour said.
In addition, both teams' caddies, the President Cup staff, committees, VIP guests and PGA Tour staff will also be outfitted by Lacoste. The entire collection will feature an embroidered gold Presidents Cup Trophy and the corresponding team flag.
Lacoste has a long history with golf and has been ramping up its presence in the sport recently, signing Daniel Berger at the start of this year. Last year, the brand signed on to sponsor the Presidents Cup through 2025.
"This might be the first time that a fashion show is played as a golf tournament," Lacoste brand ambassador Christie Kerr, who was at the uniform unveiling event at the PGA Merchandise Show in Orlando, said.