The Loop
A $200,000 Super Bowl Package includes golf with Jerry Rice (but no Joe Montana?)
We have a quibble with this Super Bowl package that includes a round of golf with Jerry Rice, the San Francisco 49ers' Hall of Fame wide receiver. For $200,000, shouldn't quarterback Joe Montana be included?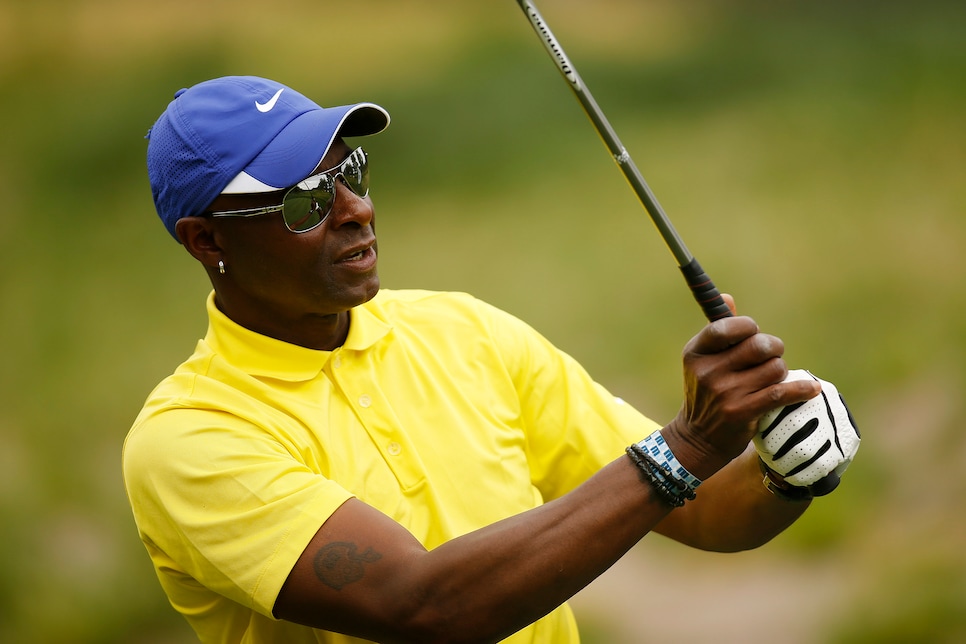 Getty Images for Michael Jordan
The Black Bottle Winery in Napa Valley has put together the package for two, though only one such package is available. So those interested better decide quickly.
At any rate, the package includes $2,000 for airfare for two for those traveling from outside of the Bay Area, five nights accommodations at a top-tier hotel, ground transportation and two tickets to Super Bowl 50 at Levi's Stadium in Santa Clara, Calif., home of the 49ers, JustLuxe.com reports.
It also comes with, among other things, VIP tickets to three invitation-only Super Bowl parties; a bottle of Black Bottle's cabernet sauvignon, valued at $1,000; a one-of-a-kind 18-liter bottle of wine valued at $48,000 that includes a Super Bowl 50 logo, commemoration of Rice's NFL achievements, and Rice's signature, as well as that of Mark Russo, founder of the winery.
And, of course, a round of golf with Rice, whose handicap index these days is 1.8. It doesn't say where the round of golf would be played, but, again, for $200,000, it better be at Cypress Point.