News
A Different (And Better) Way to Play Golf
I'm a traditionalist when it comes to golf. After moving to Miami when I was 14 years old, I practiced every day for three years to get good enough to play at the University of Virginia. Seriously, I practiced every. Single. Day. And I became even more serious on the course in college, knowing I'd let my team down if I messed up.
I've become a little more lax since working at Golf Digest, but I was still unsure of how I'd like playing at the PUMA Open, "a non-traditional golf event where teams compete in a nine-hole scramble that's meant to test not only your golf skills, but also your wit." Huh? I signed up nonetheless. (You can also play in one of 15 PUMA Opens, held at courses across the country.)
I played with Argy Koutsothanasis (far right, below), an aspiring golfer who's been taking golf lessons every week for the last few months, and Sarah D'Angelo (second from the left, below), who was playing a "real" golf course for the very first time. They're both editors at Fitness Magazine. We called ourselves the Plaid Bunnies (though none of us wore plaid) and had every intention of winning.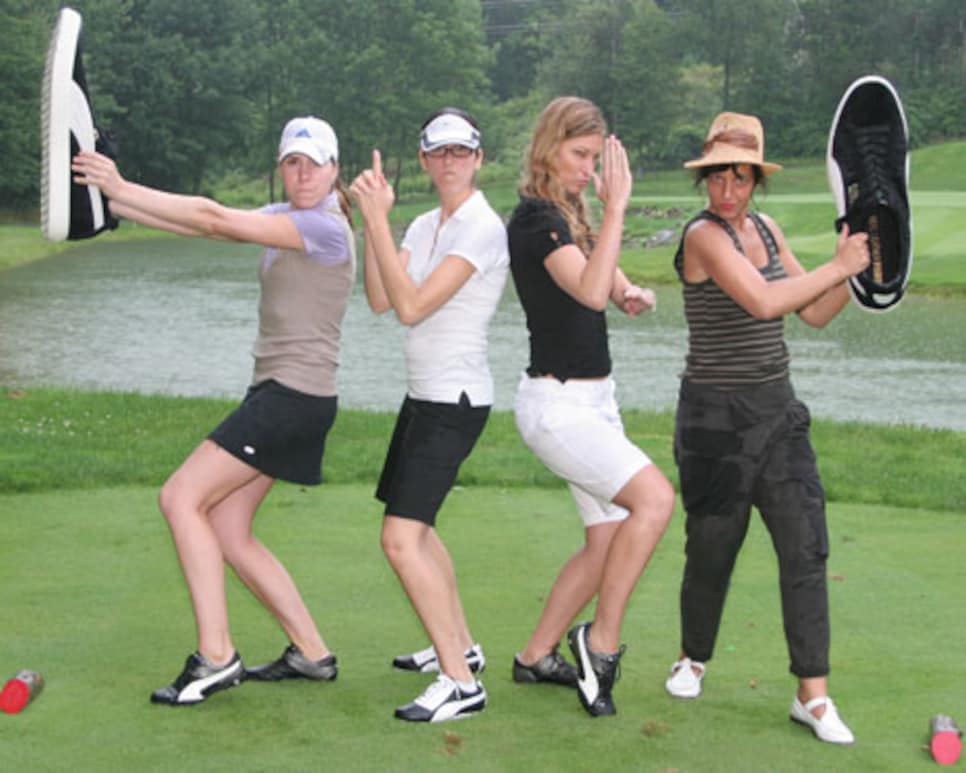 Three and a half hours after teeing off, we finished nine holes with a grand score of 42. We didn't win the event (obviously) but left with something much more meaningful: Argy and Sarah now want nothing more than to tackle another course.
So I tip my hat to PUMA for encouraging women and a slew of other golfers to just have fun on the course. Isn't that, after all, what the game is all about?