The Loop
A "dialed in" Dustin Johnson targets a return to the PGA Tour at Torrey Pines
Dustin Johnson's "personal challenges," now involve how many miles he is going to cycle, how many balls he's going to hit, what it's going to be like as a father, and how many days before his return to professional golf.
The date he's talking about for his "leave of absence" to end is Feb. 5-8 for the Farmers Insurance Open. That would coincide not only with the birth of his child to be delivered by fiancee Paulina Gretzky, but also a six-month suspension reported by Golf.com that Johnson was serving for failing a drug test.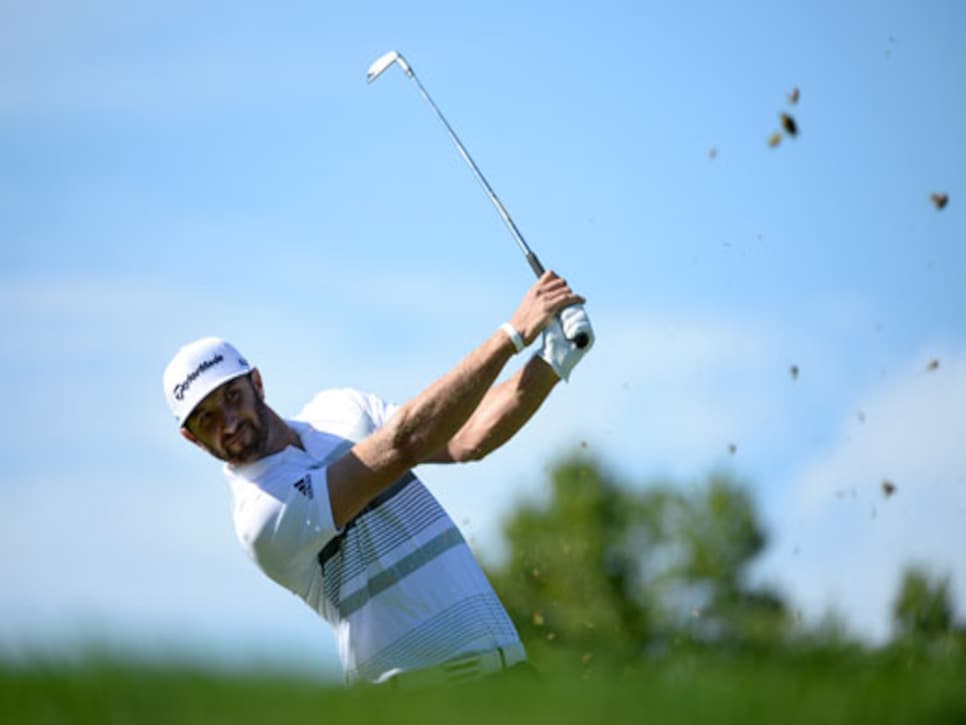 "He has some thoughts but nothing definitive," said his manager, David Winkle. "It's all baby dependent. He's no different than anybody else with a child on the way."
Johnson has not played competitively since the RBC Canadian Open in late July, but after putting down the clubs for eight weeks began training and practicing for his return on Oct. 8.
Based at his new home in Palm Beach Gardens, Fl., Johnson has been dedicated in his workout sessions and the practice ground. His workouts include 30-mile bike rides and 40 sessions (including two-a-days) with trainer Joey Diovisalvi. "I've never seen the guy more dialed in," Diovisalvi said. "From a performance standpoint, it's as good as I've ever seen, maybe better."
Some of the old DJ habits of not showing up, showing up late, not returning calls, have not been a trademark in this latest version of Johnson. His practice sessions with Claude Harmon III at The Floridian have been just as dialed in. Shortly after their first session, Johnson shot a course record 61 at Sherwood CC in California.
"He's showed up on time, hit balls and has looked good," Harmon said. "He looks healthy, really calm, and chilled out."
"I talked to him last week," Harmon said. "He sounded good, the best I've heard in years, so I'm cautiously optimistic."