The Loop
A decade since its inception, the FedEx Cup has shown 'golf' and 'playoffs' can co-exist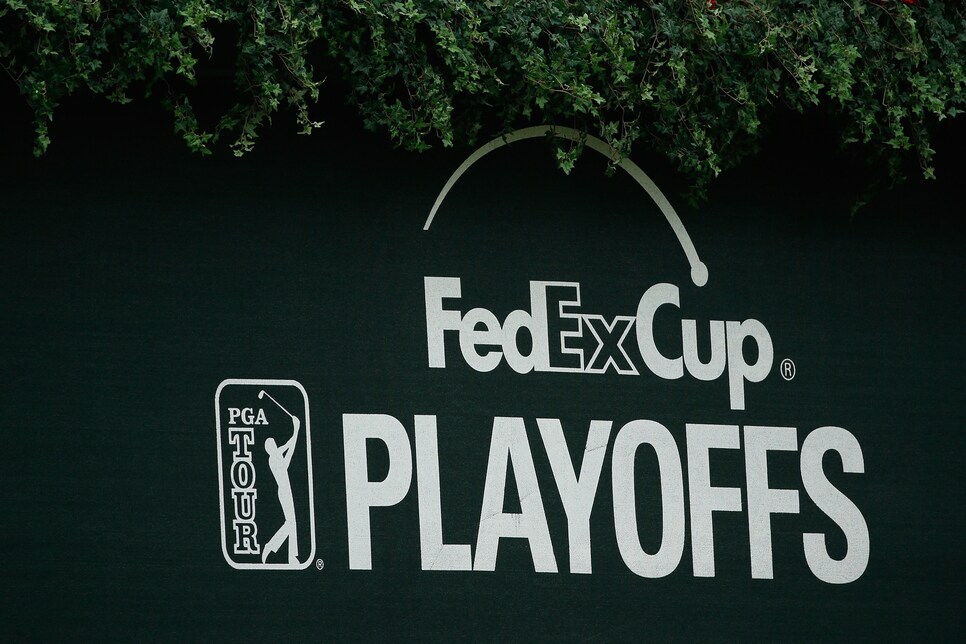 FARMINGDALE, N.Y. — Forty-five miles to the north of Bethpage Black, Steve Stricker made a small bit of history in 2007 at Westchester Country Club. He won the Barclays that year in what was the first ever FedEx Cup Playoffs event.
Stricker didn't win the FedEx Cup, though. That was captured by Tiger Woods, who had such a commanding lead going into the finale in Atlanta he could've withdrawn and still took home the $10 million prize. He played anyway, and he won.   A decade later, Woods is on the shelf recovering from back surgery but the postseason, a concept once foreign and at times awkward to golf, is still plugging along and settled into place.   Meant to revive interest at a time of the year when America's pastime—pro and college football—was kicking off and the tour had become an afterthought to top players and many fans following the year's final major, the "Playoffs" concept has, by and large, accomplished its goal.
RELATED: The 10 most memorable moments in FedEx Cup Playoff history   "It has created big interest among players, and we're playing for a boatload of money," said Stricker, now 49 and in the field this week at Bethpage Black.   It always helps when a boatload of money in involved. In this case, $10 million.   Added World No. 1 Jason Day: "It's starting to get the history behind it now. I'm not going to lie, there's a big price tag at the end of the four events that is very, very motivating. Obviously you put that kind of number behind anything, that's very motivating for most people."
To that end, nine of the top 10 players in the world and 18 of the top 20 are in the field this week at the Barclays. The tour is also in negotiations to extend its deal with FedEx, which is currently set to run through 2017.   "We view it as success in that it is something that has become part of fabric of the game," said tour spokesman Ty Votaw. "And every year more and more and more players have known nothing other than the FedEx Cup structure."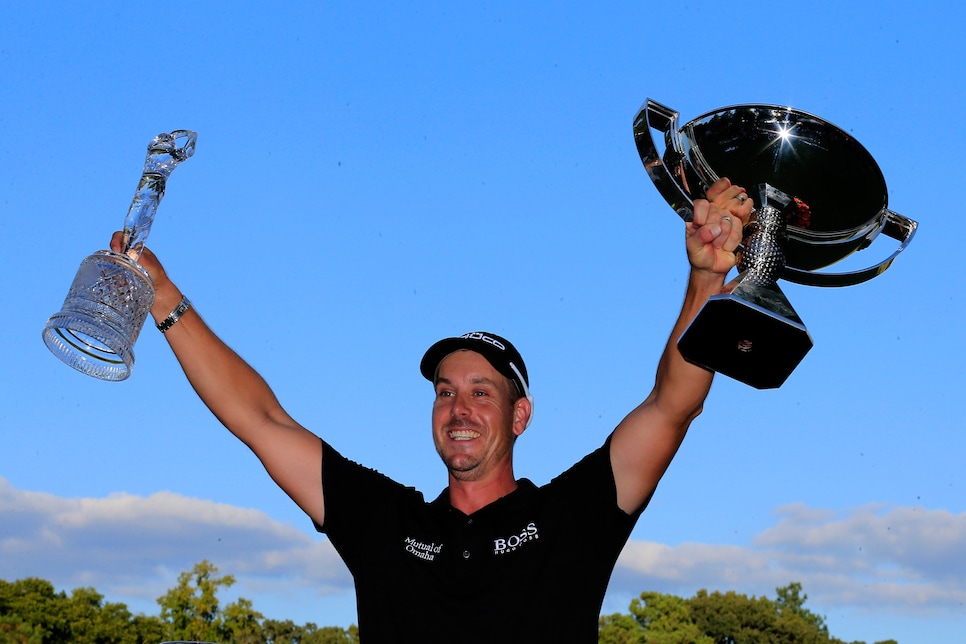 It also has become more than just all about the money for some. The list of FedEx Cup champions is impressive: Woods twice, Vijay Singh, Jim Furyk, Henrik Stenson and Jordan Spieth, all major winners, among them.   It's a measuring stick of sorts among the tour's elite.
RELATED: 7 burning questions entering this year's FedEx Cup playoffs   "It is our season-long race," Adam Scott said. "That's how the best player of the season is measured and this is something that you'd like to win, like a scoring average. It's like one of those extra things other than just winning a tournament. It proves consistency and the quality of player that you are.   "It's a lot of money, [but] I try not to play golf thinking about money at all," Scott added. "If I did, and you told me three-foot putts are worth $500,000, I probably wouldn't be able to play. … The pressure of putting for a trophy is that pure pressure of achievement, and that's what I've always tried to think about."   It helped that the system has been refined, too. No longer would a player have such a big lead going into the season-ending Tour Championship that how he performed in the finale wouldn't matter.   "I didn't like some of the points systems along the way, but we have a pretty good mix right now," Stricker said. "There were years we had too much volatility, and when we first started there wasn't enough. That part has been a work in progress, but the good thing is it has created interest in golf in a tough time of the year."   Added Justin Rose: "There's always the scenario where a guy could not win all year and win the FedEx Cup, but I think they've done good job with making it exciting and volatile but still somewhat fair."   And more meaningful with each passing year, at least in the eyes of the players.   "If they didn't want to play they wouldn't play," Stricker said. "It genuinely means something. It doesn't mean as much as a major or WGC event, but it's up there. The more time this goes on the more meaningful it's going to be."   Winning a FedEx Cup title might never mean as much as winning a major championship or perhaps even a medal in the Olympics. But that's OK.   "I'm sitting there looking back, looking at the names on the claret jug, of course the more names and all those greats from the past that have their name on there," Stenson said. "I've got my name on the FedExCup trophy; and 20, 30 years down the line, it's pretty sweet to be one of the first ones on there."