The Loop
A college punter launched his own Heisman campaign, and it's glorious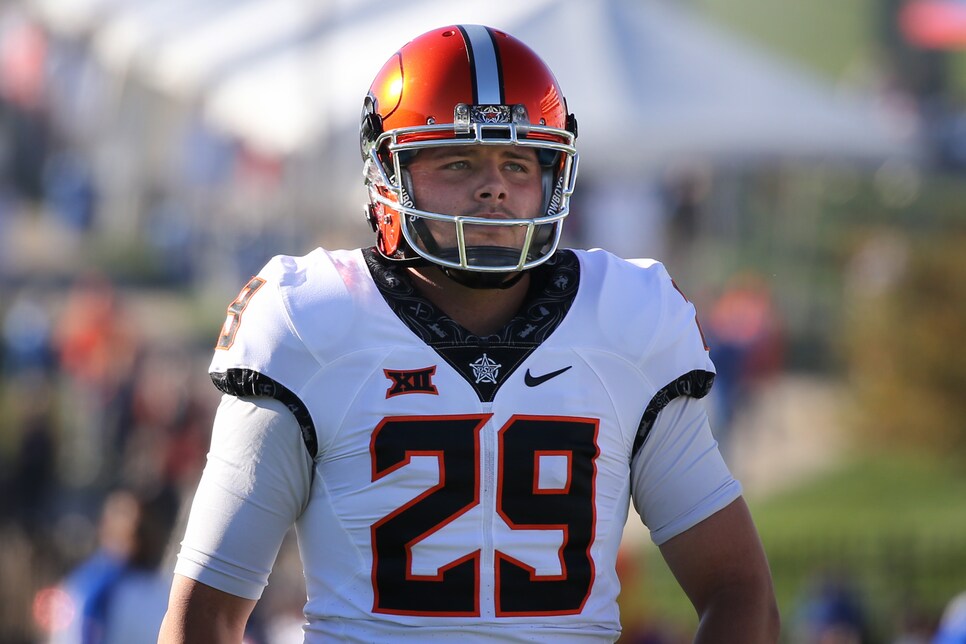 The Big 12's in dire straights. It's continually been the fifth-wheel in college football's four-team playoff, the only power conference that hasn't appeared in the title game. In last spring's NFL Draft, only 14 players from the conference were selected, a far cry from the SEC's 54 and ACC's 43 (hell, the feeble AAC had more guys picked). It's most prominent face abruptly retired last month, one of its charter members continues to be embroiled in a sexual assault scandal and it's flagship program has been lost on the gridiron for years. For the pigskin-obsessed entity, it's the darkest of days.
But in these hard times, a hero rises. That hero is a punter.
It's become habit for athletic departments to build marketing campaigns around Heisman hopefuls, as exposure for the player means exposure for the school. Feeling slighted that his Oklahoma State teammate Mason Rudolph was receiving all the preseason accolades, special teamer Zach Sinor took matters into his own hands, creating his personal Heisman crusade.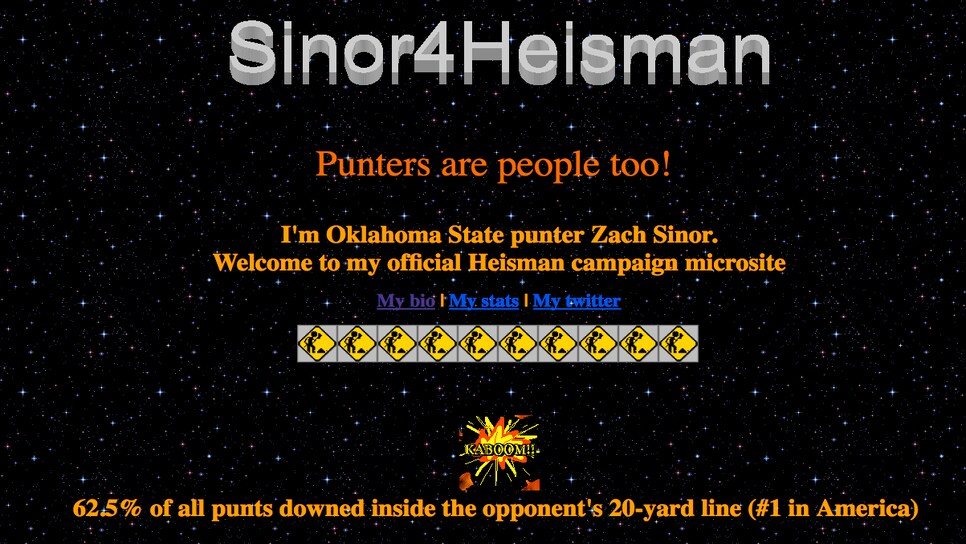 Who needs multi-million dollar advertising fronts when you have this pizzazz radiating from a webpage built by high schoolers in entry-level programming.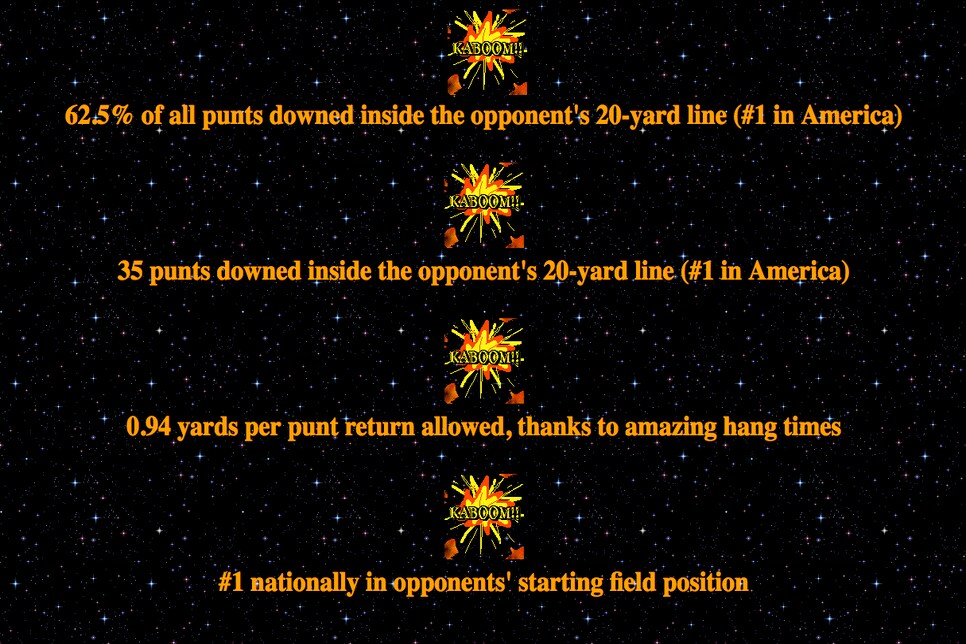 And the dexterity to include stats for the numbers nerds...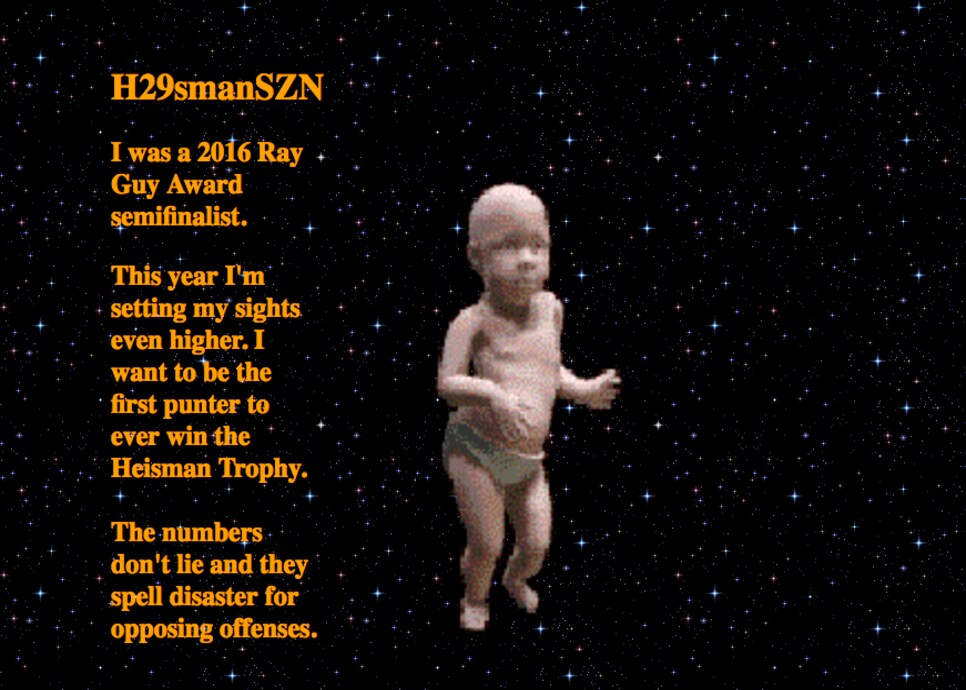 While driving home the sale with a salsa from Baby Cha-Cha.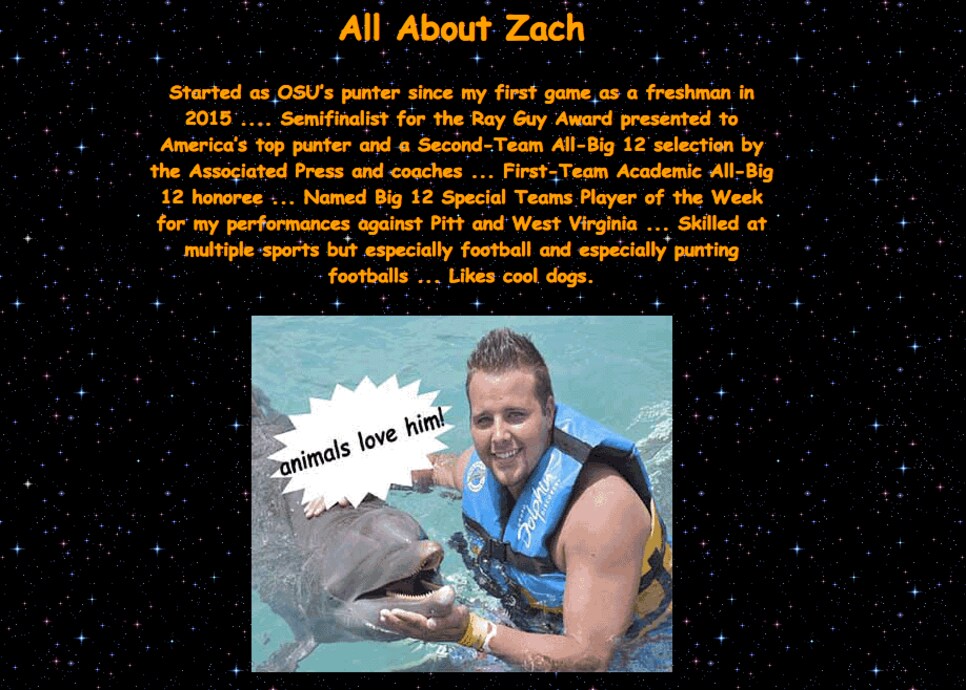 In this cruel, callous landscape of college athletics, it's refreshing to see some souls are intact.
Better yet, Sinor took his message to the streets, as these pamphlets were available at Big 12 Media Day.
True, Sinor is not an actual Heisman candidate. But he's the one the Big 12 desperately needs right now.