The Loop
A carry bag that will make a statement, if not much of a dent, in the golf market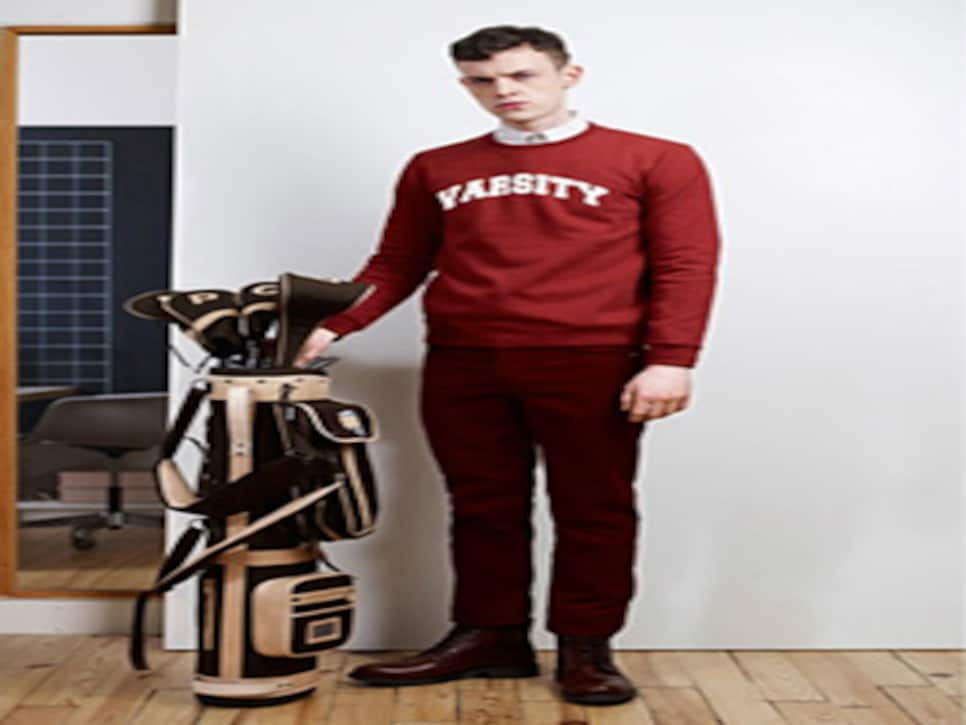 A.P.C., the designer clothing label and Parisian purveyor of minimalist design, teamed up with all-American backpacker, Eastpak, to launch a backpack collaboration as well as a trendier take on the traditional golf bag.
"Golf just has this terrible reputation -- boring grown-ups, beige pants with pleats," Jean Touitou, A.P.C's founder lamented. "But at its simplest, it's supposed to be elegant. The swing is just so elegant."
The effort resulted in a retro-looking, leather golf bag that retails for $700. The undoubtedly well-crafted bag reads more like a piece of luggage than a golf bag. I just don't see real players with carry bags like this. A contemporary bag feels more like a pared-down, solid, Sunday bag in black or navy, not this hard case in classic Louis Vuitton shades.
Who knows how many bags they'll actually produce and whether this was just a small, lifestyle addition to a capsule collection. The truth is, like many offerings from the "designer" market, this golf bag may be more of a statement than a commercial product, and that's not necessarily a bad thing. What is clear is that Touitou loves golf and is interested in pushing the envelope on the game's current style stance.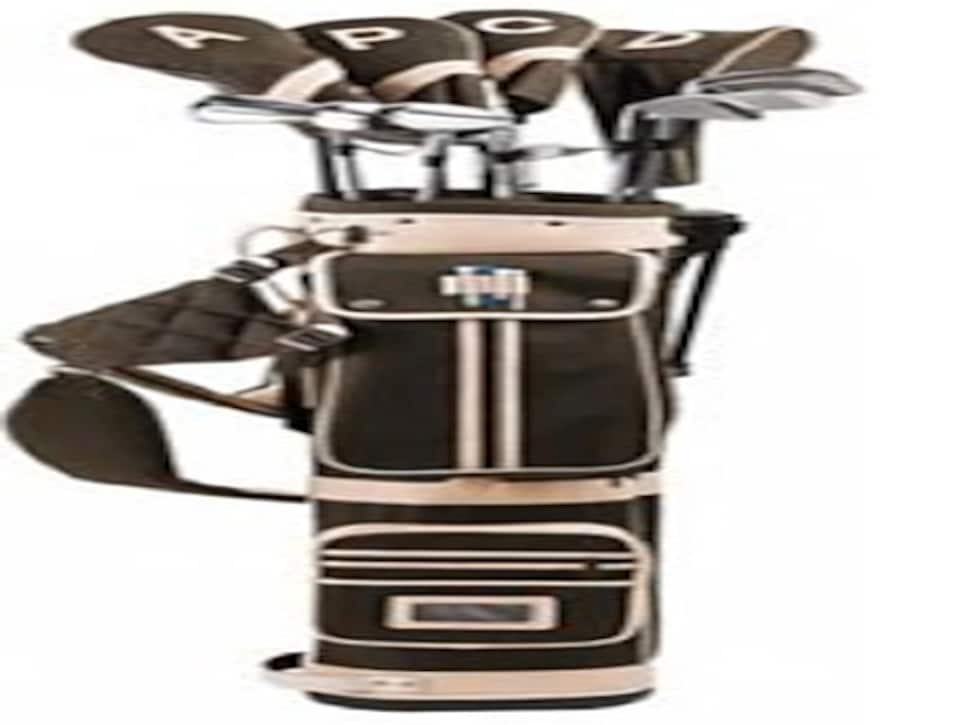 Golf clothes can just be clothes. Sure, playing golf in Nevada in August may require some sort of sweat-proof, chemically-engineered fabrics, but as we approach the fall this may be the time to leave the performance sleeve separates at home and rotate your favorite sweater back into the game. Merino wool and cashmere sweaters will keep you warm and dry on the course and won't look out of place after the round. Corduroys are a fall staple so, why not work them into your links-wear. Check out a few Fall '13 pieces from A.P.C that will look sharp wherever you decide to wear them. Everything available at usonline.apc.fr/products/men.