News
A caddie interjects, and Charley Hoffman shoots 65. Coincidence? Probably not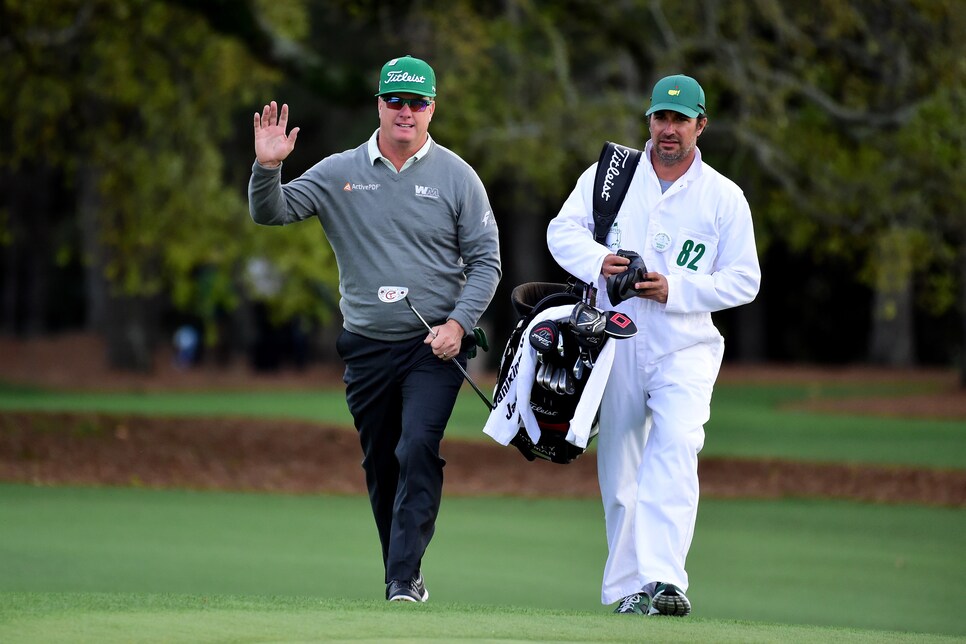 AUGUSTA, Ga. -- On the practice green three weeks ago at the Arnold Palmer Invitational, Charley Hoffman and caddie Brett Waldman were working through a session in which Hoffman was missing putts left. Waldman said he thought he saw a problem with Hoffman's alignment. The player was initially skeptical.
"I said, 'Give me five putts to show you,' and after five putts, he was blown away," Waldman said.
Waldman told that story on Thursday outside the clubhouse at Augusta National Golf Club, where Hoffman's 65 on a brutally difficult day gave him a four-shot lead in the Masters. The caddie was reluctant to take credit for the turnaround -- "It's only a coincidence that he's played well since," he said -- but his boss argued differently. At the highest level of the game, where progress is made on the margins, Hoffman said it was a small adjustment and a renewed sense of belief that has put him in the lead at Augusta. After tying for second that week in Orlando, he birdied four of his final five holes for his lowest-ever score in a major.
"At Bay Hill, something clicked," Hoffman said. "I thank my caddie Brett Waldman for pointing out my alignment wasn't good. And then once I got that on track, I started to believe that my alignment was good and I was able to see the putts start going in the hole and started visualizing good things instead of bad."
Sometimes that's all it takes. As Waldman noted, Hoffman's sense of the line was off, and a slight adjustment of his putter-head at address allowed him to see more short putts go in.
"That's how good these guys are," Waldman said. "It's just a little something to start seeing the putts go in, and then you get confident you can make a few more."