The Loop
A beginner's guide on how to bet on golf
Visiting the United Kingdom for the Open Championship is a dream holiday for many in the golf world. To witness the prestige, history and drama of the tournament up close, sure, but the claret jug has another inherent pull: the ability to bet on the proceedings in person.
But for those who aren't in the cloudy confines of Great Britain, fear not: there are plenty of avenues to get your gamble on. Here is our beginner's guide to betting on golf.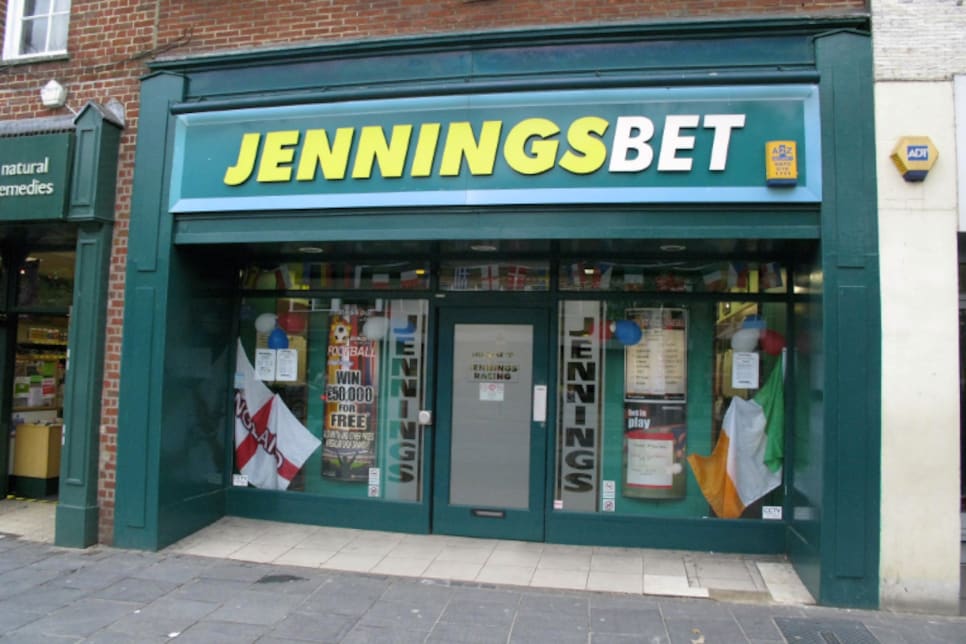 If you're in Southport this week, merely walk around the corner. Seriously, there's an off-track betting parlor on every block. Those in the states, a bit of a different story. Unless you're making an impromptu run to Vegas, the world wide web is, uh, your best bet. There are dozens of online, offshore betting websites, and yes, it's legal to place a wager in this fashion.
Most of these sites will tie to a credit card for an account on the site. WARNING: Avoid sites that "require" your checking or savings routing number, as they are more prone to scams.
Most houses and sites make it easy, listing a player's or circumstance's odds as fractional. For example, Dustin Johnson is listed at 12-to-1 at Royal Birkdale, meaning -- if DJ wins -- the gambler's stake will be multiplied by 12 (as well as getting the stake back).
Rarely -- for golf, that is -- you'll see money lines, which show how much one would win if they bet $100. In this instance, if Jordan Spieth is +1200, that means you'd win $1,200 off a $100 wager (plus the original $100 amount).
Worth noting: odds aren't necessarily reflective of a book's conviction or forecast in a player/team. While that's factored in, the number mirrors the public's investment and movement. The aforementioned Johnson listing opened at 10-to-1. That it's dropped to 12-to-1 shows the public didn't like those odds, and the books needed to move the number to get action on Johnson. Conversely, if a player -- let's say Phil Mickelson -- opens at 30-to-1 and gets a large amount of bets, the books will adjust that number to a lower figure, not only to protect themselves, but hoping that new number evens out the bids.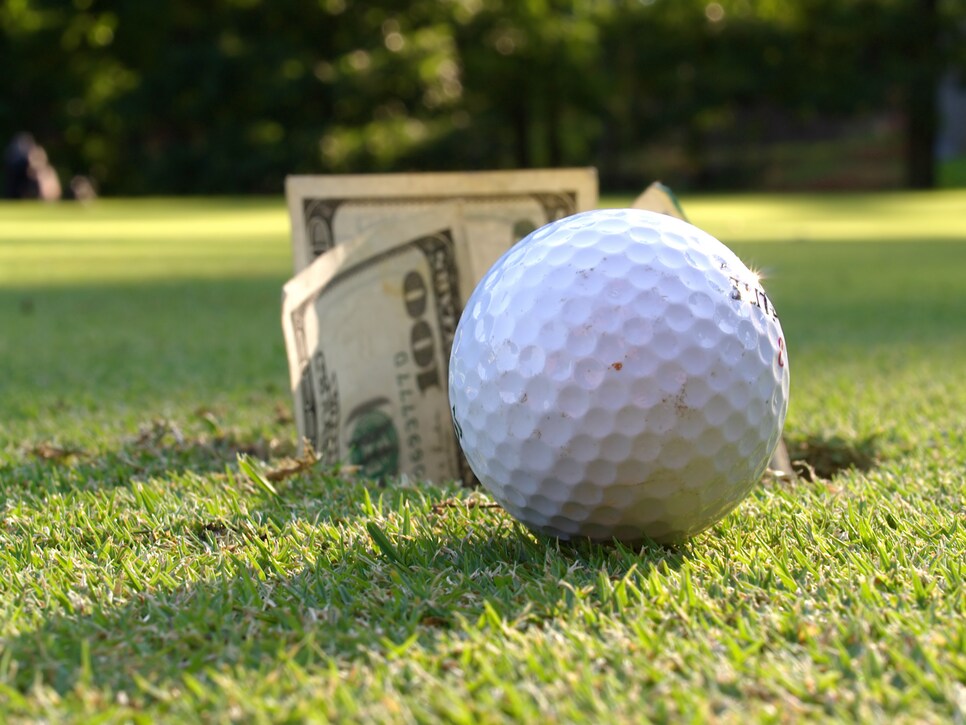 You can do far more than bet on who will win a tournament. A "proposition bet" -- also called a side -- is a gamble made regarding a circumstance or competition that's not necessarily tied to the game's final outcome. Some popular iterations of this in golf:
-- Player X's first-round score: 70.5. Over/under?
-- Will there be a hole-in-one?
-- Who will be the top amateur?
-- What will the winning margin be?
Other favorites include competitions within nationality (Top Englishman: Justin Rose -- 7/1, Tommy Fleetwood -- 10/1, etc.), matches (Johnson vs. Spieth), each round (Who will shoot the best Saturday score; Who will be the leader after Day 1) or other sports (Bigger number: Rory McIlroy's first-round birdies or the New York Yankees' runs against the Boston Red Sox).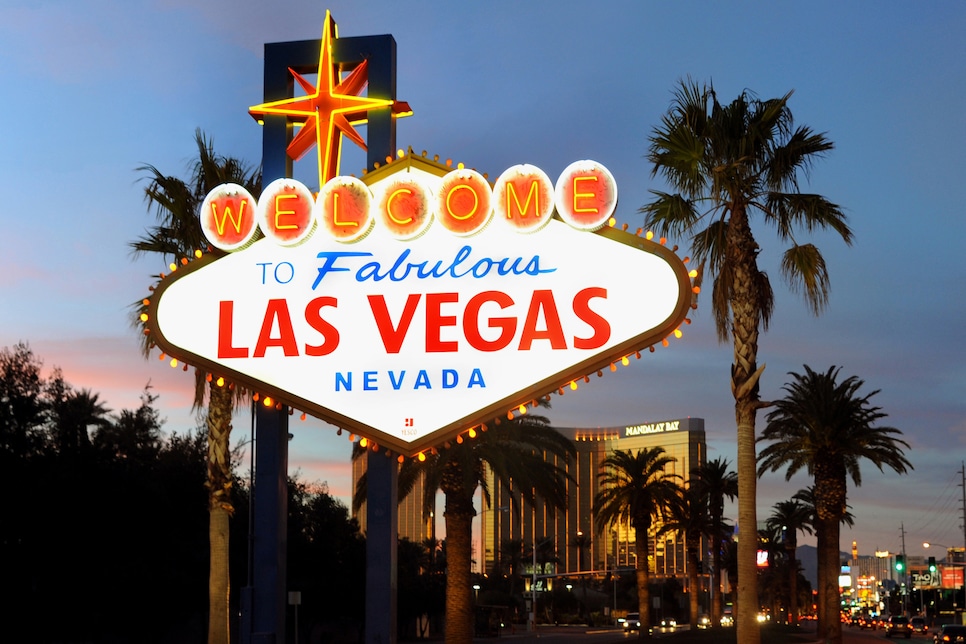 Brian Jones/Las Vegas News Bureau
Caution: there are high-rises in Vegas for a reason. There's no such thing as a fool-proof plan or winning method; that's why it's called "gambling."
In that same tone, while golf has routinely shown to expect the unexpected -- like Ben Curtis winning the claret jug at 300-to-1 odds -- recent play and historical data can build a serviceable starting foundation. There are innumerable betting and fantasy golf voices -- including this site -- that list weekly predictions or forecasts, along with breakdowns on the attributes and skills needed at a particular course. Study is no guarantee of triumph, but it's better than a blind pick.
If you're looking for surface-level help, some good tenets to keep in mind:
-- Since the end of the Tiger Woods Era, the favorite rarely wins at majors.
-- As a corollary, few with odds over 100-to-1 leave with the trophy. Jimmy Walker was going off at 125-to-1 at the 2016 PGA Championship, but he's definitely an exception.
-- Don't just use wins as your barometer for past success. Top 5s and 10s are indicative of good play, as in scoring average. Also, become friends with the strokes gained categories, which provide a good dissection of a player's performance.
-- Avoid parlays, which is the art of combining two bets to boost potential earnings (i.e. Spieth will win AND Jason Day will be the top Australian). Though fun, it exponentially decreases your chances of winning.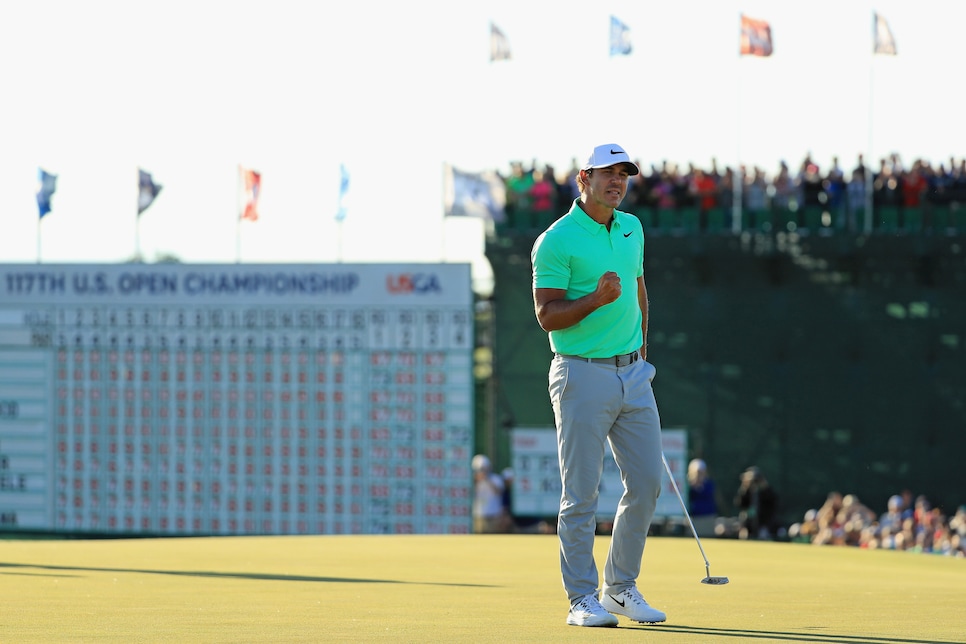 -- Understand values. Players listed in the single digits or teens don't bring much bang for your buck. Make your home in the 30s and 40s. (FYI, Brooks Koepka was a 33-to-1 figure at Erin Hills, Sergio Garcia 30-to-1 at the Masters).
-- Ignore pre-tournament bets and favor in-competition gambling. Instead of judging 156 players, a Saturday or Sunday wager narrows that vision to 10 players or fewer, and you can still get favorable odds.
-- When digesting stats, putting is overrated. Driving and iron play, not so much.
-- Pick veterans over fledging or youthful stars. The top ranks of golf are overrun with new names, but experience reigns at majors.
-- Diversify your bets. Rather than place a lot of cabbage on one player, spread it out among four-to-six competitors.
-- Check the weather forecasts. You don't want to place money on a player that could have a tee time in unfavorable conditions.
Gambling temptation is real, and can lead to serious financial and personal issues. Set aside whatever amount you're okay with losing, and never exceed that figure. Once you hit that ceiling, don't double-down in hopes of making everything back. Know when to take your ball and go home.