The Loop
So you've decided to watch the PGA Tour: A beginner's guide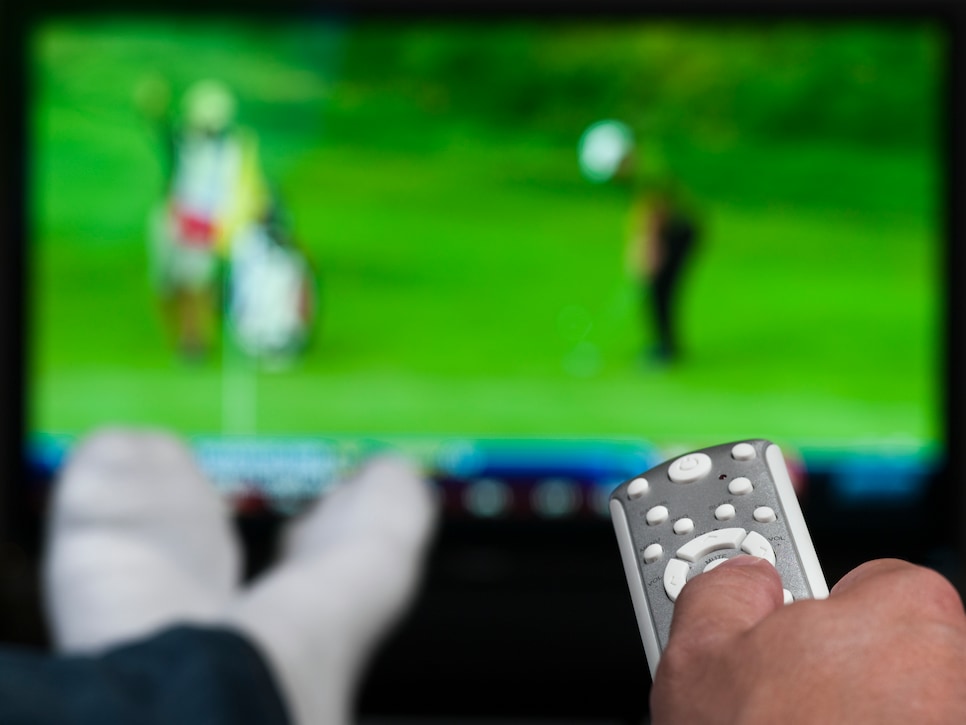 Welcome general sports fan. So, you've decided to watch golf this week. A wise decision. Actually, the only decision. What else are you going to watch?
Normally, your favorite baseball team would be jockeying for position in a division race. The NBA Finals and the Stanley Cup would be on every other night. Horse racing would be something you feigned interest in for a handful of Saturdays. It was supposed to be one of the most wonderful sports times of the year.
But the coronavirus had other ideas, bringing the sports world to a screeching halt back in mid-March. It seems as though we are finally coming out the other side, but we still have a month-plus until the NBA and NHL return to play, and multiple months until the NFL and college football begin on time (god-willing).
Fear not, fans of live sport and degenerates like myself looking for something, anything to bet on. Golf is here to save the day. Many of you flipping on the Charles Schwab Challenge this weekend might be watching golf for the first time, or watching a non-major for the first time. Either way, there are a few things you should know and watch out for. We tried to cover your potentially pressing questions in our Beginner's Guide to Watching Golf below.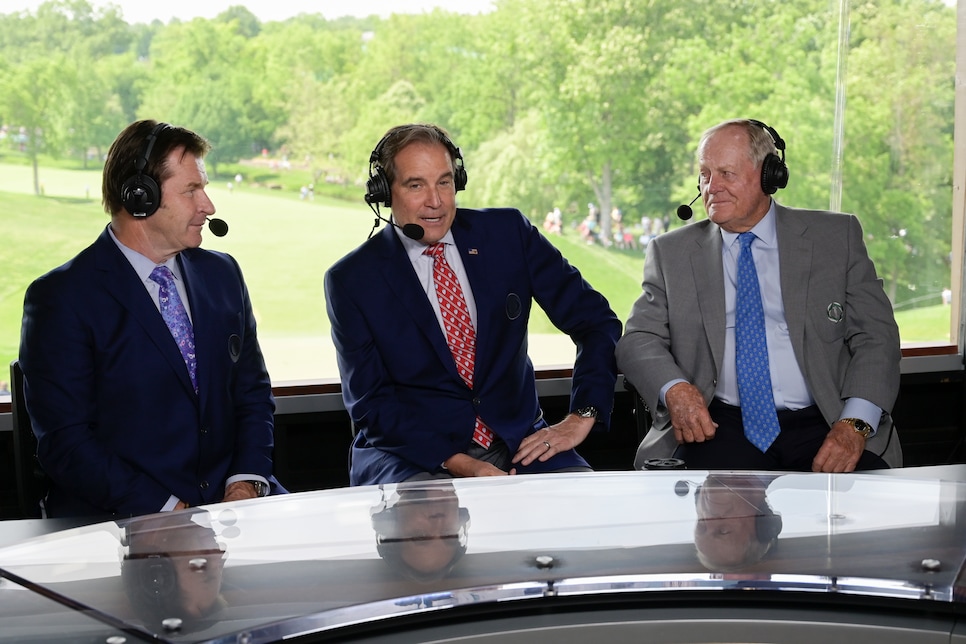 This is a very safe question to start with. Since you'll most likely be watching on the weekend, coverage actually starts at 1 p.m. on Golf Channel. At 3 p.m., it moves to CBS (or NBC, depending on the week). During normal times, coverage on Golf Channel would end at 2:45 p.m. and there'd be a coverage gap, probably for a Big Ten college basketball game or some one-hour documentary no one wants to watch. It's crazy, I know. It'd be like a Packers-Cowboys game starting on NFL Network, and with 10 mins left in the second quarter Joe Buck said "okay, you're going to want to head over to FOX to see the rest." And then coverage went dark for 15 minutes and the Packers scored two touchdowns that you didn't even see. I'm not kidding, this is a real thing that happens.
If I had to guess, this is the first question any casual viewer asks if their buddy puts on the golf on a Sunday afternoon. It's complicated. Turns out, playing golf regularly with a fused back is more difficult than you'd think. Woods was never one to play 30 events, but in his prime we'd at least see him 20 times or more a season. Now that number is down to between 12-15, and it's only going to grow smaller as he gets older. Woods' only priority for the rest of his career should be the four majors, and whatever handful of other tournaments he needs to play to prepare for them. He had played only three times prior to the coronavirus pandemic this season, and opted to skip the Players Championship, which is considered "the fifth major." If he's already passing on that at the age of 44, him playing 7 or 8 times a year going forward seems realistic. The next time we see him will most likely be at Muirfield Village, which will host back-to-back tournaments starting on July 9, the first week will be a replacement tournament for the John Deere Classic, and the second the actual Memorial Tournament. That said, there are whispers of Woods' yacht is on its way to St. Simons Island, a short trip from Hilton Head, where the RBC Heritage will take place next week. Fingers crossed.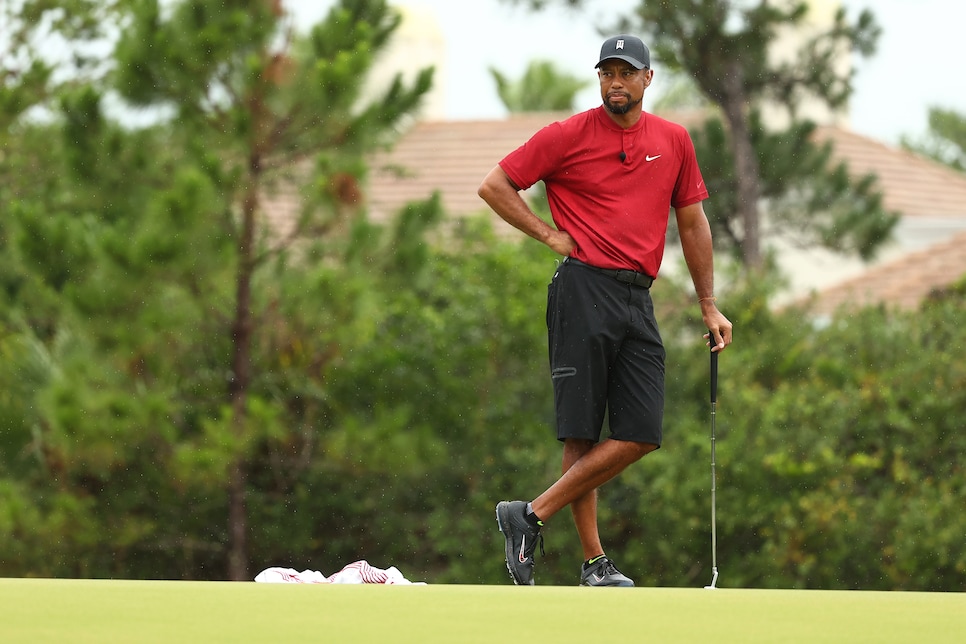 Ok, who are the studs not named Tiger?
I could go a lot of ways with this one, but it's only fair to mention the No. 1 ranked player in the world first: Rory McIlroy (the Official World Golf Ranking and all its wackiness will be on the final exam). I think Brooks Koepka has earned the right to be named next, with his four major victories in the last 12 majors played. Then you go Jon Rahm, Dustin Johnson, Justin Thomas, Adam Scott, Patrick Cantlay, Patrick Reed, Bryson DeChambeau, Xander Schauffele, etc. I could name more and would like to because it's disrespectful not to (Webb Simpson has been one of the hottest players in the world), but we'd be here all day. Of those names above, only Adam Scott and Patrick Cantlay are not in the field at Colonial. So yeah, if you're watching golf for the first time, you picked a really good week.
Should I be rooting for someone?
Everybody has "their guys," but golf is an individual sport, so it's hard to pick guys to root for and not end up disappointed every week. Chances are your guy is not going to win, whereas in a team sport at least you have a fighting chance game in, game out (unless you're a Mets fan. ZING!). The best way to do it is to bet on it, but you can't bet on just one guy for all the reasons I just mentioned. Bet a few bucks on a bunch of different guys and you should have some rooting interests come Sunday. The beauty of gambling on golf is you can bet a little to win a lot. What they don't tell you is that you'll never actually win though.
Should I be rooting against someone?
Absolutely not. That's not in the "spirit of the game." The better question is, is there a villain in golf? And as of right now the answer is an unequivocal yes, and the man's name is Patrick Reed. And by villain we mean one of the most fascinating and controversial characters the sport has ever had. For the novices, Reed has a history that we need a lot more time to fully dive into. To keep it short for now, he was essentially caught giving himself a better lie in a waste area (bunker that's not actually a bunker) at the Hero World Challenge in December. Cameras captured him in the act, and he was hit with a two-stroke penalty. Afterward, he denied committing the penalty, which has only made it worse. That's the extremely short version of why he's the villain. If you have time, I highly recommend typing "Patrick Reed" into the Golf Digest search bar and blocking out the rest of your day to read up on Reed. And yes, He will be in the field at Colonial. Getcha popcorn ready.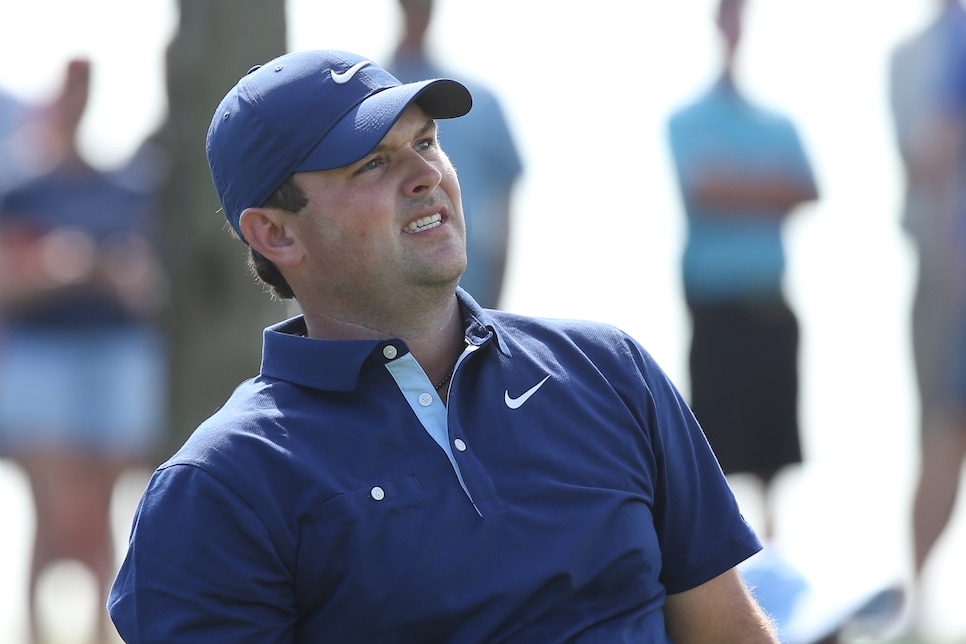 Why is everyone whispering?
Something something gentleman's game. Something something concentration. Blah blah blah.
But no, seriously. The common analogy is a NBA player has to deal with thousands of screaming fans when trying to concentrate on hitting a free throw, while golfers get upset if a camera goes off in their backswing. But, and I don't really have a better way to put this, golf is just different. These players' brains are trained to have complete silence and stillness before every shot, so when someone moves in their eyesight or a drunkard yells in their backswing, they're understandably going to be thrown off. If complete silence is what they want, they're going to get a heavy dose of it on the fan-less PGA Tour in 2020.
There seems to be a LOT of commercials …
Ahh yes, Golf Twitter's favorite complaint each and every weekend. It's a worthy complaint, but it's not something fans of other sports don't deal with either. A NFL broadcast can drown you in commercials, which is why RedZone is so popular. NBA games and their infinite timeouts and stoppages can produce similar, maddening results. Unless you only watch soccer, chances are you're dealing with a ton of commercials with whatever sport you watch. For the avid golf fan who wants to see a ton of golf shots, it's very annoying. For beginners who have ever watched any other sport, it shouldn't feel all that different.
What's everyone complaining about on Twitter?
Aside from the commercials? Uhhh, how much time ya got buddy? The ball goes too far. The rough's too long. The greens are too fast. The commentators are too talkative. There's a slow play problem. The players shouldn't be allowed to use green-reading books. They should play with persimmons and balatas. The courses on the PGA Tour are boring. Paul Azinger said something dumb. Nick Faldo said something dumber. Need I continue? Oh yeah, all of this will also be on the final exam.
What's that line following the golf ball?
That's called "TopTracer." I know, I know, it's the best.
Oof. That's an AP Honors course. You ain't ready for that.