News
A 21-year-old isn't supposed to be raising millions of dollars for a greater cause. But Morgan Pressel doesn't quite understand that concept.
The LPGA Tour phenom lost her mother to breast cancer six years ago, and it inspired her to launch the Morgan & Friends Fight Cancer golf tournament. The first two events, held at the St. Andrew's Country Club in Boca Raton, Fla., were wildly successful, so Pressel is hosted the event again this year. A bunch of LPGA Tour players, including Christina Kim and Cristie Kerr, played yesterday in the hopes of raising enough money to find a cure for breast cancer.
"She's a young woman who's an absolute inspiration," said Kim. "She took something tragic that happened to her in her life and is really seeking out trying to help people in the world and it's one of the most beautiful things I've ever come across."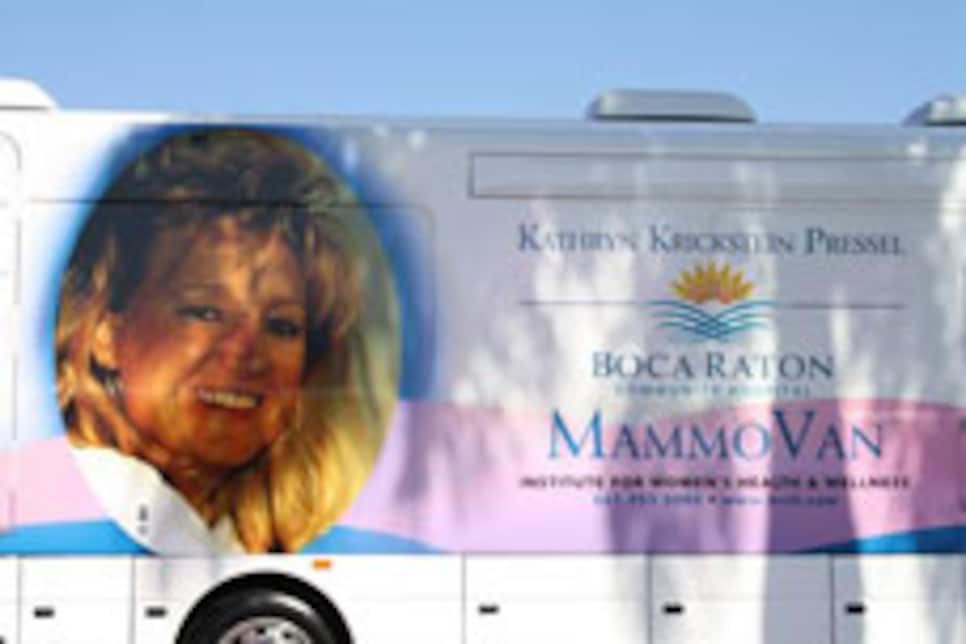 Pressel's ultimate goal is simple: she doesn't what other daughters "to suffer and go through what I did." Read about her experience in her own words.