The Loop
The Toronto Raptors are great at basketball and terrible at high fives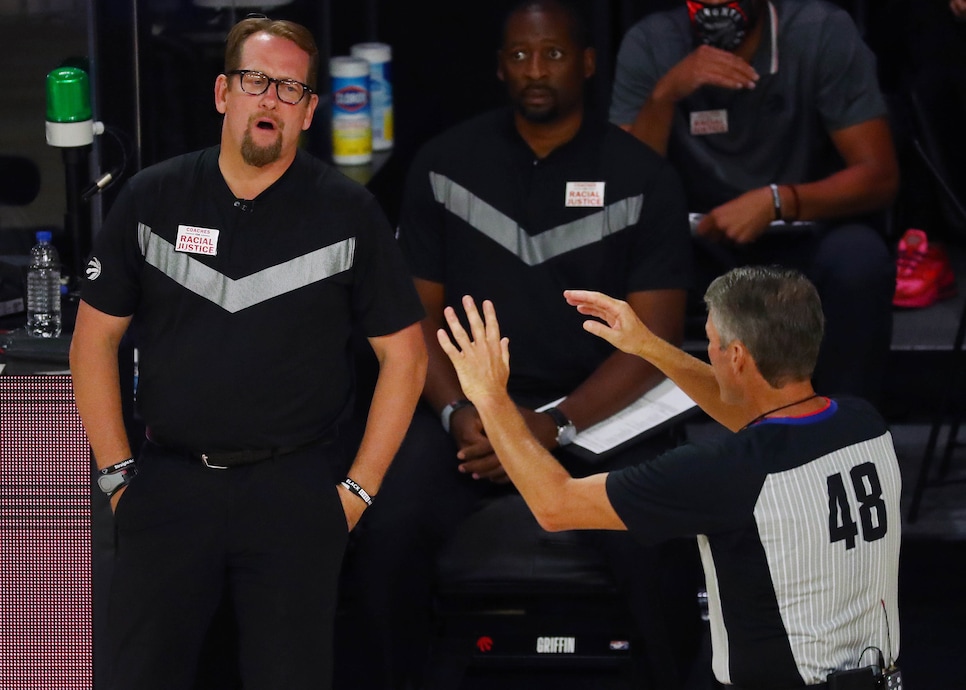 It's been a tough year for the art of the high five.
With social distancing taking over in 2020, we have regressed as a society in the agile handshake alternative. How fast should your hand move? What angle should your elbow be at? Should you try up high? Or perhaps down low…ooops…too slow!
Don't worry if this makes you fret. We're all having high five struggles right now. We're out of practice and everyone needs test-runs on a daily basis to truly understand all of the options. Even high-caliber athletes and coaches of the year don't know what to do.
Yes, the Toronto Raptors put up 150 points to sweep the Brooklyn Nets yesterday, but at what cost? Now the Canadian squad's eventual opponent, the Boston Celtics, knows that they're out of sync where it matters, in team chemistry.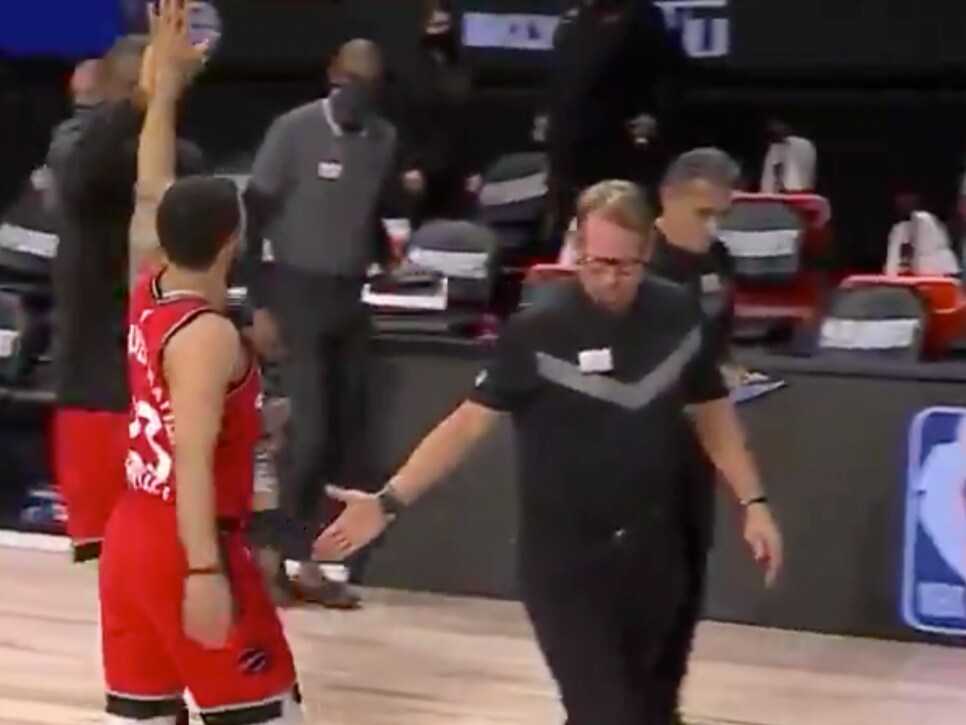 This is where it all went wrong. There were too many high five options at once, which has got to be overwhelming for a team that hasn't had 82 regular season games to high five and get on the same page.
Guarding Jayson Tatum mid-range pull-ups, attacking Boston's big men on the drive and making sure no one misses a high five should be the keys to the second-round series for the defending champions.
They've won it all before, so now we just have to wait and pray that they figure it out in time.
Perhaps this will help...
The Raptors just need to take a paws and they'll figure this debacle out.