Branded Content
Rapsodo's new mobile launch monitor and golf simulator takes accessible golf technology to the next level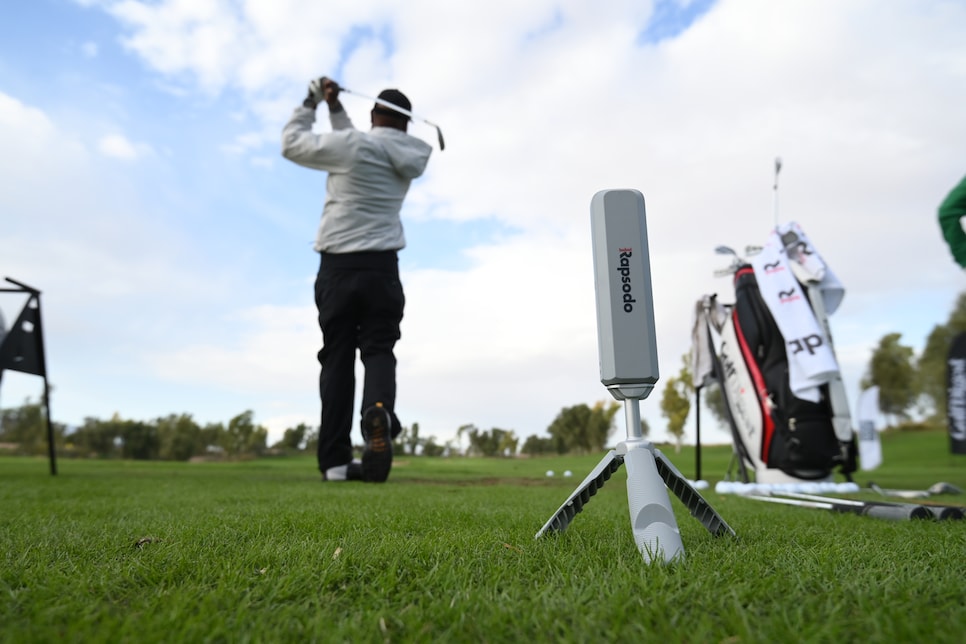 The meteoric rise of technology and data analysis continue to shape the modern game in ways that were unimaginable even 10 years ago. For weekend warriors, it's a Golden Age in golf. From new and innovative ways to teach (and learn) the swing to the most precise, accurate information on the latest equipment, there's never been a better time to geek out on the game.
Many of the trusted technological advances have found their way into large-scale consumer testing as well. Case in point: The annual Golf Digest Hot List. In recent years, Golf Digest has partnered with Rapsodo, a leading sports performance technology and data analytics company, to outfit every hitting station on the Hot List testing range with a Rapsodo Mobile Launch Monitor. At the 2023 Hot List summit, which took place in Arizona in November, Rapsodo paired its second-generation mobile launch monitor, MLM2PRO™, with iPads and Android tablets to give testers instant feedback on the shots they hit. "We're proud to be the Official Launch Monitor of the Hot List," said Shawn Curtis, Director of Golf at Rapsodo. "The MLM2PRO™ is jam-packed with innovation, features, fun, data, video, and insights that enhance the practice and play experience, both indoors and outdoors."
The MLM2PRO delivers measured performance data including clubhead speed, launch angle and ball speed, plus calculates readings such as smash factor, descent angle, carry and total distance. Players can also program the type of ball they're using (premium or range ball) and location elevation for hyper-accurate results. "Being able to check shot-performance data in real time improves our process," said Stina Sternberg, VP of Digital Content for Golf Digest. "Our testers, who give carefully-considered scores on a number of Hot List criteria, can certainly see and feel whether a club is working for them, but getting confirmation via the MLM2PRO helps."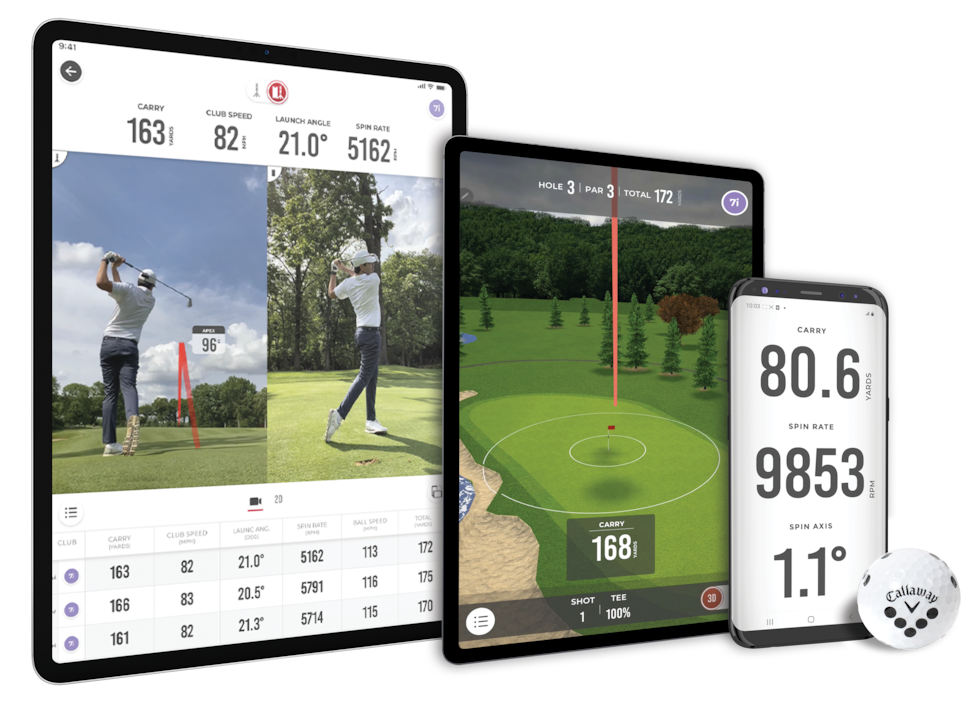 Besides being a high-end launch monitor, the MLM2PRO also functions as an at-home golf simulator. Users can play up to 30,000 different courses, including some major championship venues, and they can practice indoors using the "3D virtual range." The simulation package is as sleek, cool and fun as it sounds, in part because Rapsodo partnered with some of the top developers in golf sim to add this feature to the device.
The MLM2PRO is engineered with a built-in two-camera system and Doppler radar. The high-speed "impact vision" camera captures impact (240 frames per second) and initial ball flight. This allows users to see slow-motion GIFs at impact, making it crystal clear whether they've struck it dead-center, or toward the heel or toe.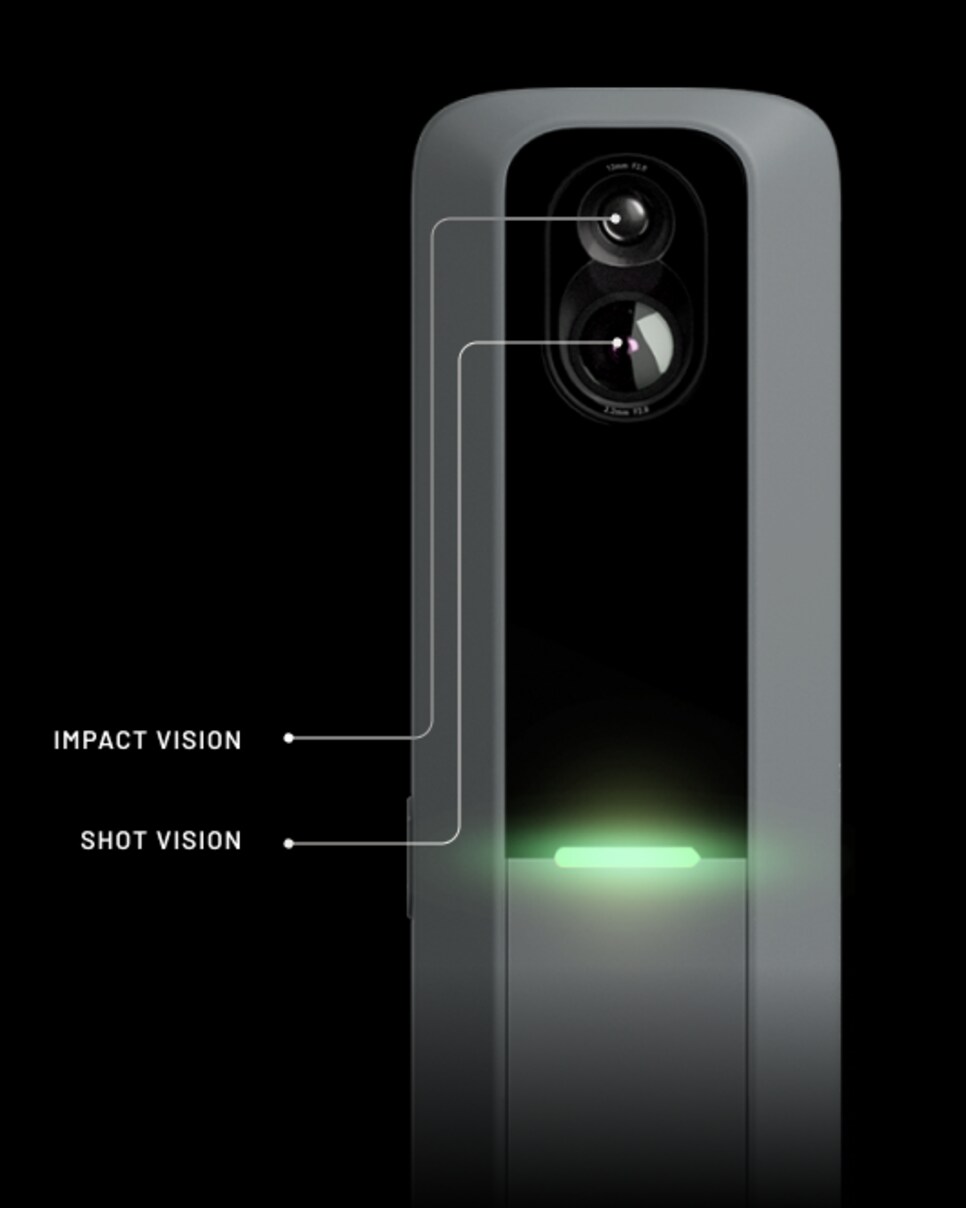 The camera can even measure spin rate and spin axis when the player hits specially-designed Callaway Chrome Soft X RPT™ (Rapsodo Precision Technology) balls. Although it's possible to collect the data outdoors, the process of retrieving the balls is easier when hitting into an indoor net. Either way, the custom pattern printed on the ball's cover makes it possible to track the Chrome Soft X from impact. "Accurate spin axis readings are imperative for indoor measurements and we believe the accuracy provided by the MLM2PRO isn't currently available on any other device in its price range," Curtis said.
The second camera allows golfers to see swing videos complete with shot-tracer technology. When the MLM2PRO is paired with a phone, tablet or iPad, users can choose to watch their swings in slow-motion replay from two angles—down the line or face on.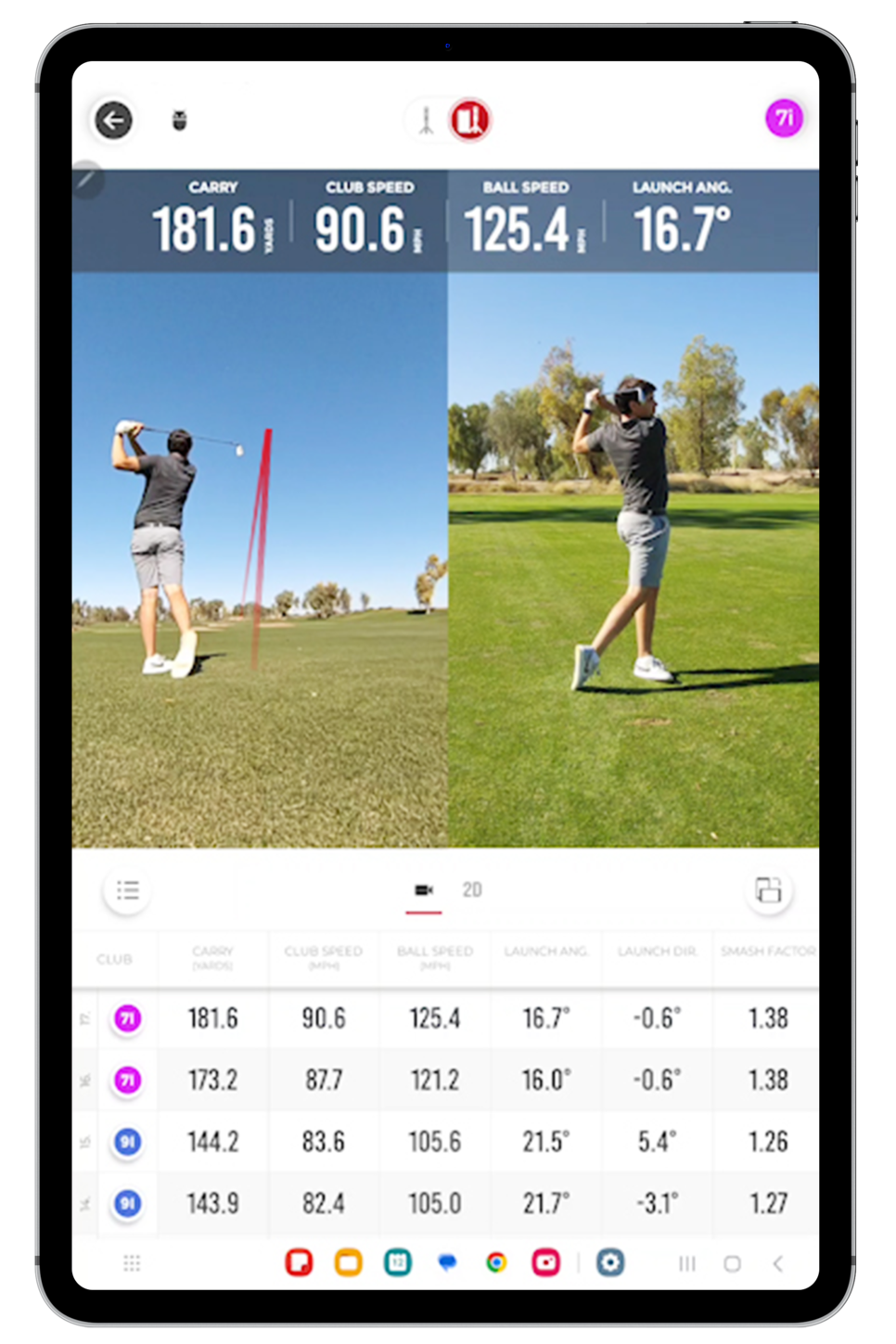 In addition to the data (and video) capture systems, the MLM2PRO's Insights Report gives players striking visuals—graphs, tables, charts, etc.—that highlight the strengths, weaknesses and overall tendencies of every shot. Meanwhile, Dr. Sasho MacKenzie, the world-renowned biomechanist, designed the Performance Combine feature for the company. The scripted, 24-shot session can be done in 20 minutes. Armed with the assessment, players will better understand their strengths and weaknesses, and can develop more targeted, gamified practice plans.
Another noteworthy upgrade: the MLM2PRO is compatible with both Android and Apple devices (the original Mobile Launch Monitor from Rapsodo was Apple-compatible only).
You can pre-order the MLM2PRO for $699 at Rapsodo.com. As an added bonus, the unit comes with a free one-year membership subscription that includes Cloud data storage for up to 100 videos, slow-motion replay, spin readings, simulation package, the 3D range, Insights sessions, Performance Combine and more. The MLM2PRO will be available in retail stores starting on March 31.