WGC-Dell Match Play
Watch the world's best golfer hit the world's worst shot, and then make an incredible recovery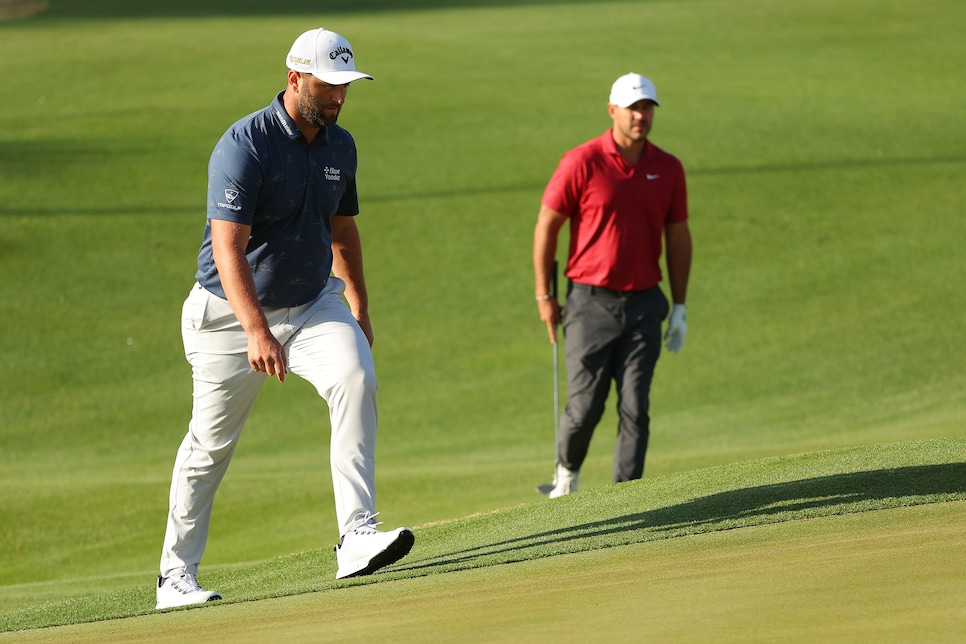 Jon Rahm and Brooks Koepka met in the round of 16 on Saturday in the WGC-Match Play.
Kevin C. Cox
AUSTIN—Jon Rahm is ranked No. 1 among all men on the planet earth at the sport of golf. If you're reading this post and your name isn't Jon Rahm, you are, by the numbers, worse than him.
But—you knew the but was coming—even the World No. 1 can look like you and me on a bad day at the local muni. Playing in the round of 16 at the WGC-Dell Match Play against Brooks Koepka, he came to the 12th hole 1 down. His tee shot found the bunker, and then this happened:
How bad was it? Well, ESPN had to cut his mic the minute the ball went in the water, which means he had some not-so-nice things to say about his own effort. Swearing on the course? Very relatable!
Amazingly, though, Rahm went up-and-down after his drop to make par and tie the hole with Koepka. So just in case you were about to drop a "they're just like us!" take, well ... no, no they are not.