Predicta-ball!
CBS's fun new par-3 'Predicta-ball' technology, explained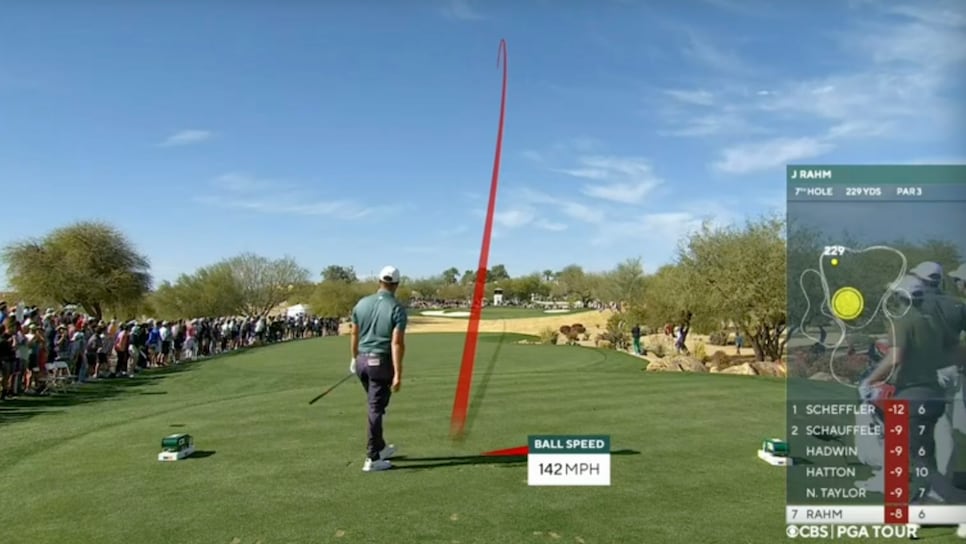 SCOTTSDALE — CBS promised golf fans some innovations to its broadcasts ahead of this season, and they're wasting no time delivering.
Max Homa kicked things off with an on-course interview en route to victory at the Farmers Insurance Open. Keith Mitchell followed with an on-course interview of his own at Pebble Beach. The broadcast also introduced a new par-3 technology, and this week at the WM Phoenix Open, they're unveiling its name.
It's hard not to love a good pun, but I'm a fan of the tech itself. The technology was set up on TPC Scottsdale's 178-yard fourth and 229-yard seventh holes on Saturday. It tracks the ball as it's moving through the air using radar, then uses that information to provide a real time projection for where the golf ball will land when it comes back to earth.
As a player is over the shot, you get a computerized birds-eye look at the hole and yardages to the front, pin, and back. A small detail that helps us, for a moment, imagine what we'd do if we were playing the hole.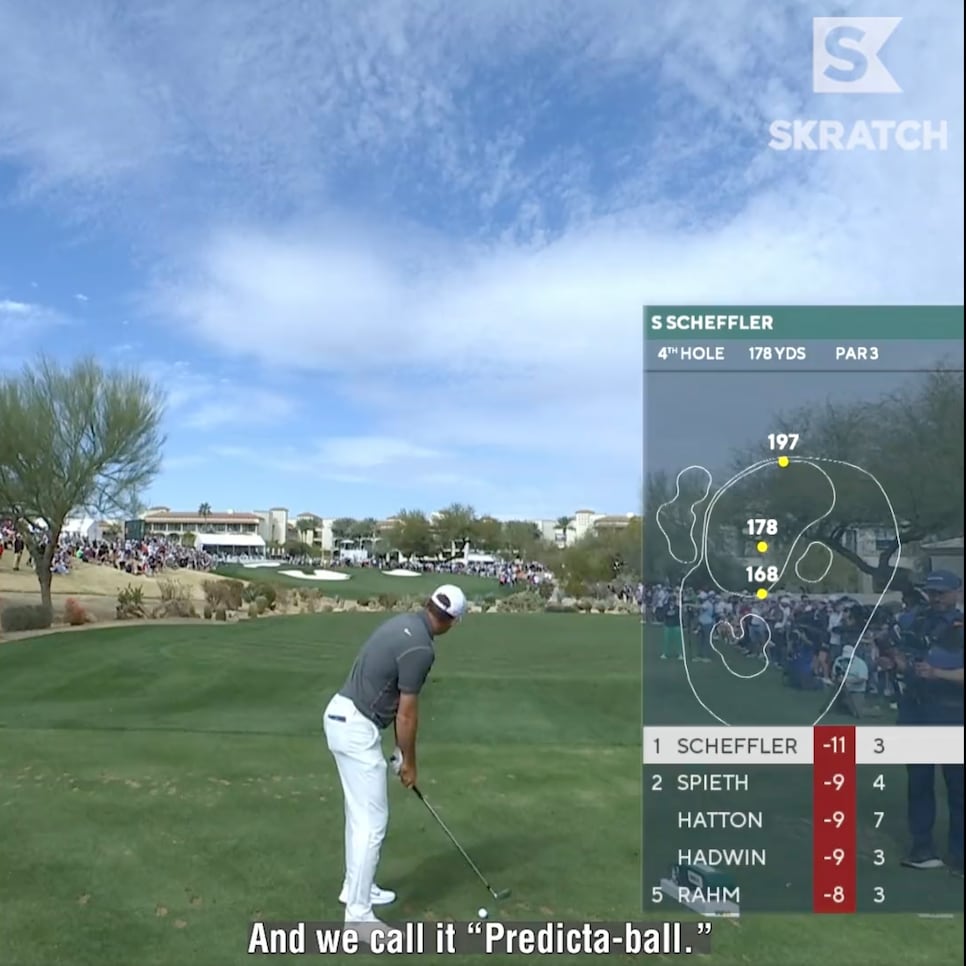 After the player hits the shot, and once the ball approaches its apex, a large circle appears on the green. That's an early projection of where the ball is going to land.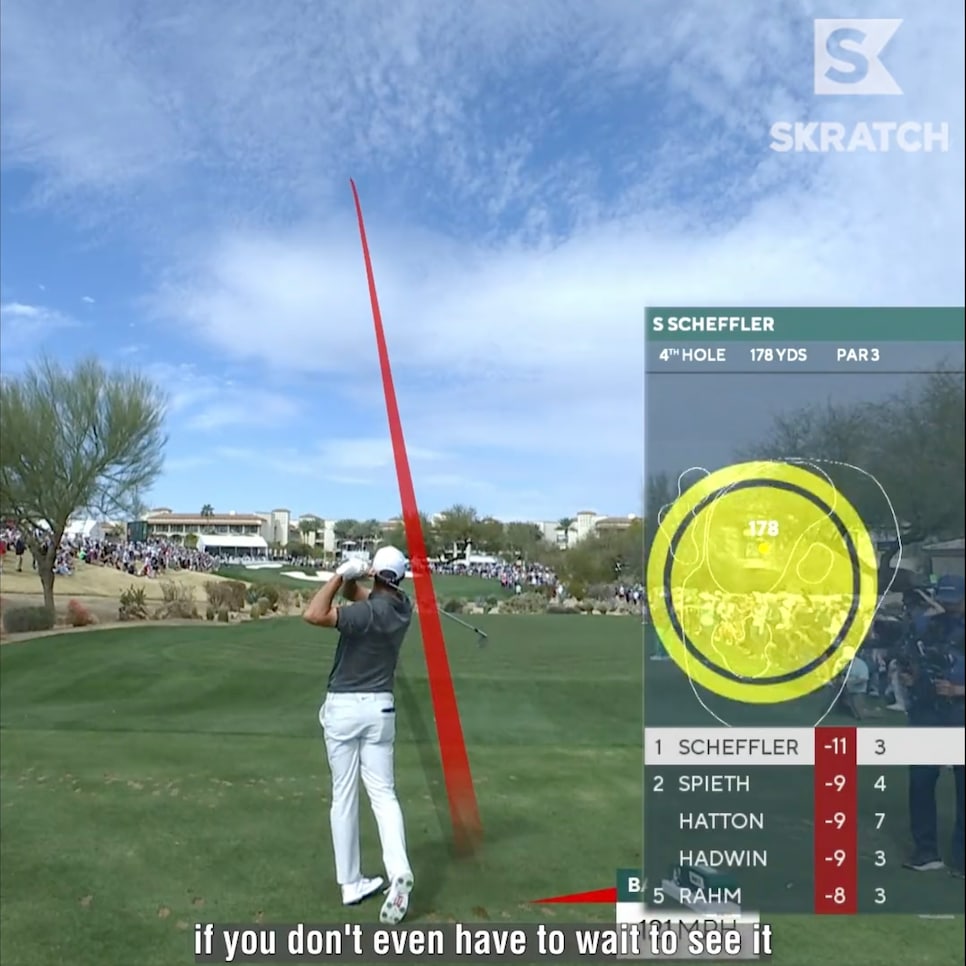 As the ball moves, the projection gets rapidly more accurate. The circle shrinks rapidly until finally, it pinpoints the exact location the ball lands, seconds before it does.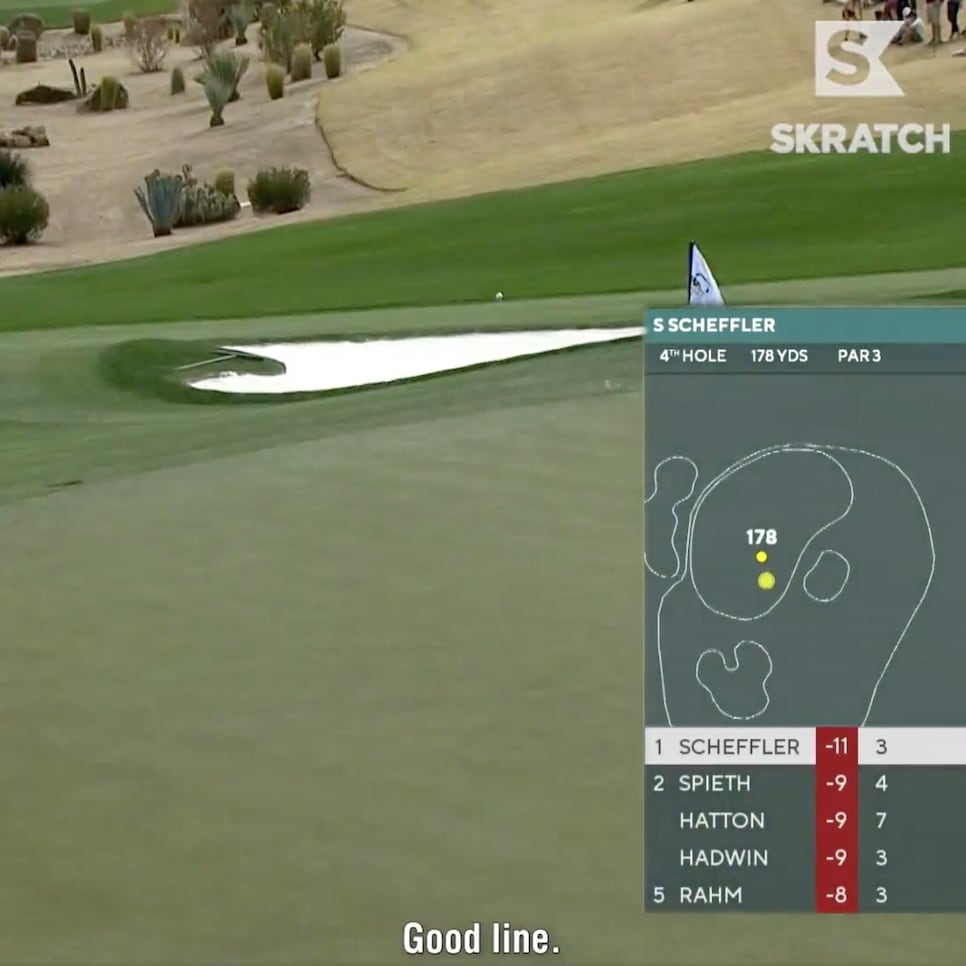 I'm enjoying it. A lot more than I thought I would, frankly, because I like that it adds a different dimension to what I'm watching. The tracer is showing you what's happening, while Predicta-ball is showing me what's about to happen. We get both the journey and the destination. And some delightful viewing along the way.