'A Round with Tiger'
A new video series showcases Tiger Woods in a surprising light
Episode 1 of A Round With Tiger, filmed before his single-car accident, features a golf lesson and conversation with Jada Pinkett Smith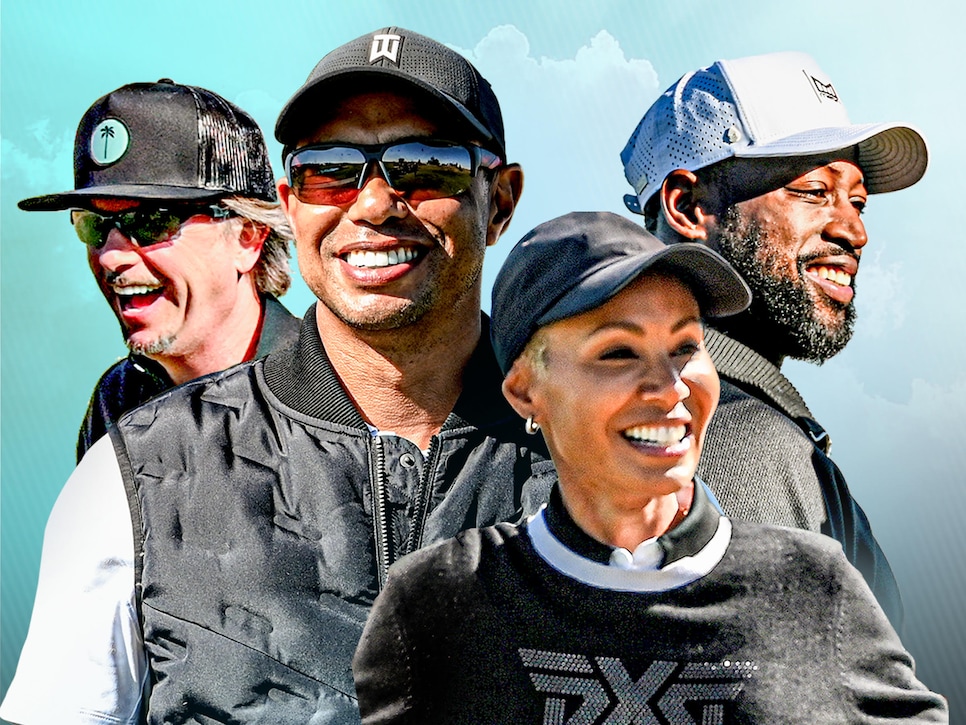 Professional athletes have a press conference gear. You can hardly blame them—no one has the mental stamina to be emotionally invested in every interview—so they occasionally shift into an autopilot mode that is perfectly polite, but hardly revealing.
It is rare, then, to see an athlete shaken out of that mode. Even rarer when that athlete is a global sporting icon who monopolizes attention in every single room he walks into. But therein lies the intrigue of the latest video series, A Round With Tiger, that was filmed in February before Tiger Woods was injured in a single-car accident. In between casual golf tips with a trio of celebrities, Woods exchanges insights with people who know what it's like to live inside a fishbowl. The first episode features a particularly poignant exchange between Tiger and Jada Pinkett Smith.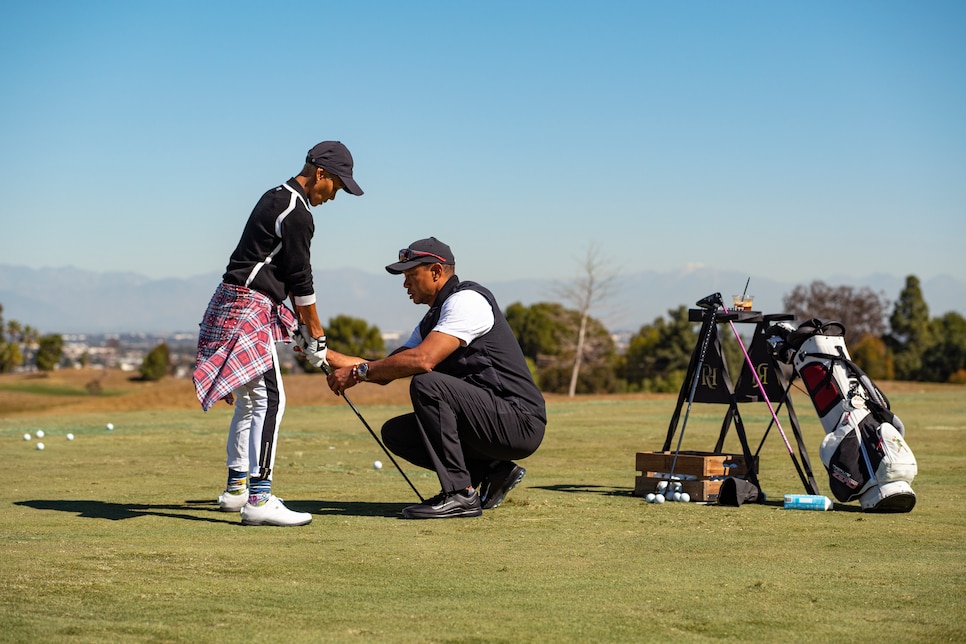 As Smith starts her warm-up on the range with Woods looking on, she details the precise moment she really took to golf, and the unwitting role the 15-time major champion played in it.
Although it is Pinkett Smith telling the story, Woods' reaction is equally revealing.
"Your last Masters that you won, Will (Smith) calls me, he says, 'Turn the TV on right now Tiger is about to make history,' " Pinkett Smith says. "So I turn the TV on and I'm watching, and you win. I just get so emotional just thinking about it all. I'm like, 'Tiger's back! Like, he did it!'
Woods smiles sheepishly then. "See, I don't see it that way," he says..
"I know you don't, but you wouldn't because it's your journey," Pinkett Smith says.
"But those of us who are looking on the outside, it's amazing. So that day I said, 'This game has something for me.' And that's the day I started taking this game seriously."
To that Woods seemed incredulous. "Seriously?" he asks.
The 22-minute episode, directed by acclaimed director Peter Berg, continues in this relaxed mode as Woods and Pinkett Smith talk about golf and life away from the spotlight, while Woods also provides the actress valuable advice for her game. Later episodes feature retired basketball star Dwyane Wade and comedian David Spade.
"Shooting this series was some of the most fun I've ever had filming on the golf course," Woods says of the series. "Each guest brought a unique perspective on life, both professionally and personally. I'm always inspired by others who are considered the best at what they do and learning about how they made it to the top.