The Loop
Up For Auction: '90s vintage Ping golf hat
eBay, the interweb's premier market place, is an absolute gold mine for golf gear. I've scored everything from vintage visors to mint condition 3-woods on the site and I'd like to start sharing the fruits of my foraging with the Golf Digest community. "Up For Auction" is my periodic installment of whacky to worthwhile golf auctions that may just pique your interest. However, like the amateur golf swing, reliable and repeatable eBay is not. The electronic bazaar is often flush with quantity, but short on quality. As such, I endeavor to comb the crap so you won't have to. Check in early and often to see what's trading.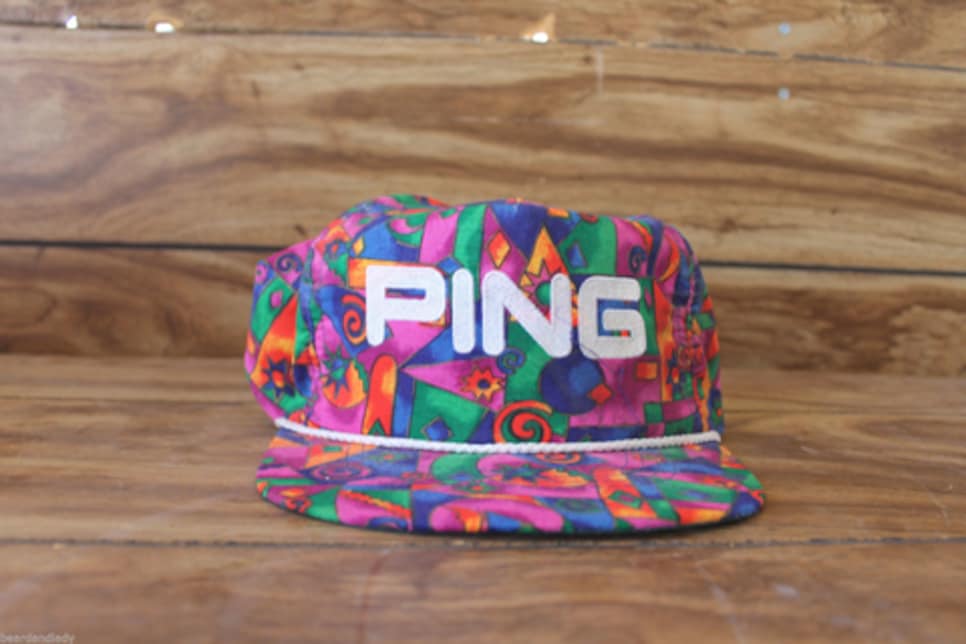 If you've got advanced style and a flair for headgear, this vintage '90s brim is right up your alley. I could tell you that prints have been on trend in designer fashion for the past few seasons and that you could actually, if styled correctly, roll with some pretty "hip crews" with this cap. But let's be honest, that's not the reason to cast your bid here. If you were a '90s kid, this hat could be one of the coolest accessories to ever be associated with the game of golf ... in a ridiculous, semi-ironic "Saved by The Bell" kinda way. It's got great colors, that fisherman's rope across the front (the functionality of which I have absolutely no idea about), and it doesn't look like any other golf hat on the market.
If nothing else, it'll certainly break the ice in a new game and get your group talking off the first tee. So, as the weather gets cold and your game tightens up, think about throwing a style a curve ball with this rad '90s helmet.