The Loop
9 things we learned about Andres Gonzales from this funny video
Andres Gonzales might not be a headliner on the PGA Tour (yet), but we dare you to watch this and say he's not already one coolest guys with a name on his golf bag. VICE Sports -- with help from Callaway Golf -- put together a day-in-the-life video with 32-year-old Gonzales in which you can see just how glamorous normal the life of a tour pro can be. Check it out:
Here are 8 things we learned about Gonzalez, one of golf's most entertaining personalities.
1. He practices in the rain a lot. OK, so that's not too surprising considering he lives in the Seattle area.
2. He used to throw tantrums on the course as a kid. An eight-year-old Gonzales was so bad his dad stopped taking him to the course.
3. His dad isn't very good at golf. Gonzales finally got hooked on the game at 13 when he beat his dad by shooting a 94. "I felt like there was something I could beat my dad at, and he couldn't tell me sh*% about it."
4. He loves cold beer. Who doesn't?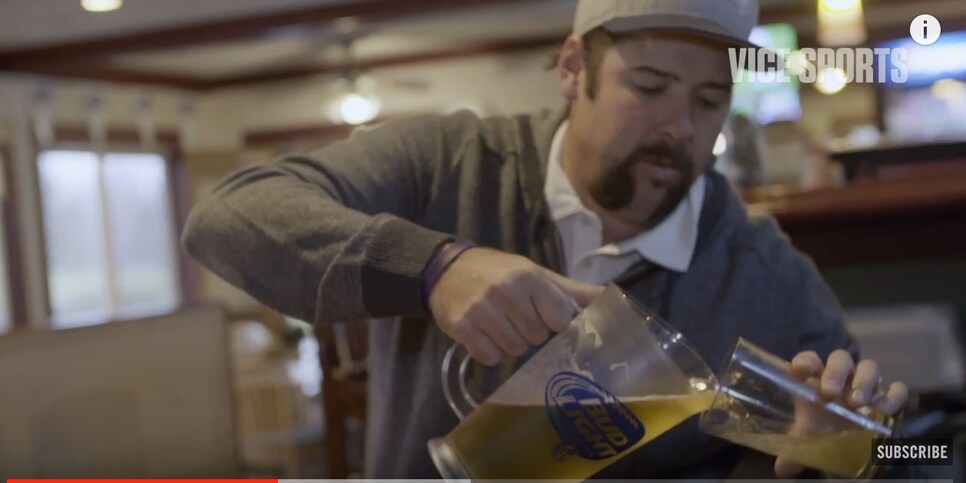 5. He has a sandwich named after him at a local bar. It's comprised of grilled pastrami with sauerkraut, Swiss cheese, 1,000 Island dressing and a fried egg on grilled rye bread. And it was named best pastrami sandwich in the area.
6. He keeps big winner's checks from tournaments. You know, like those actual BIG checks: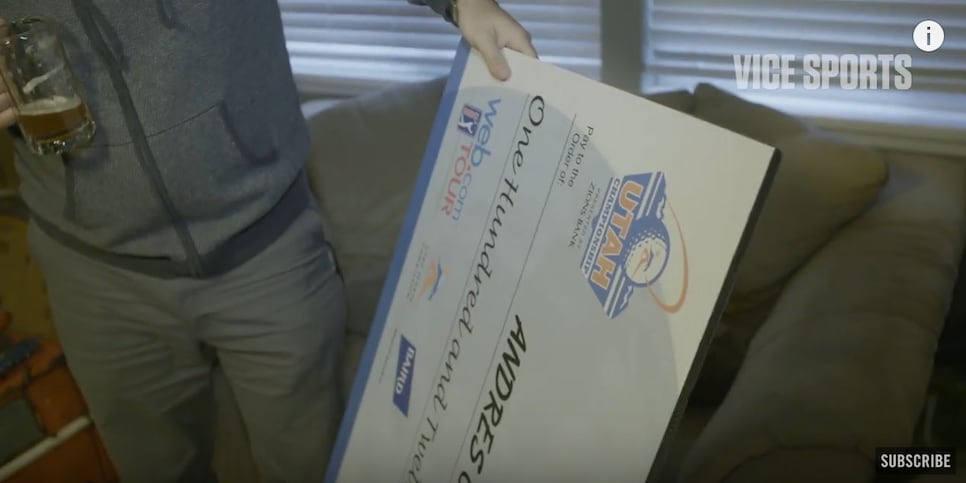 7. He has a beer tap in his kitchen. We told you this man loves his cold beer.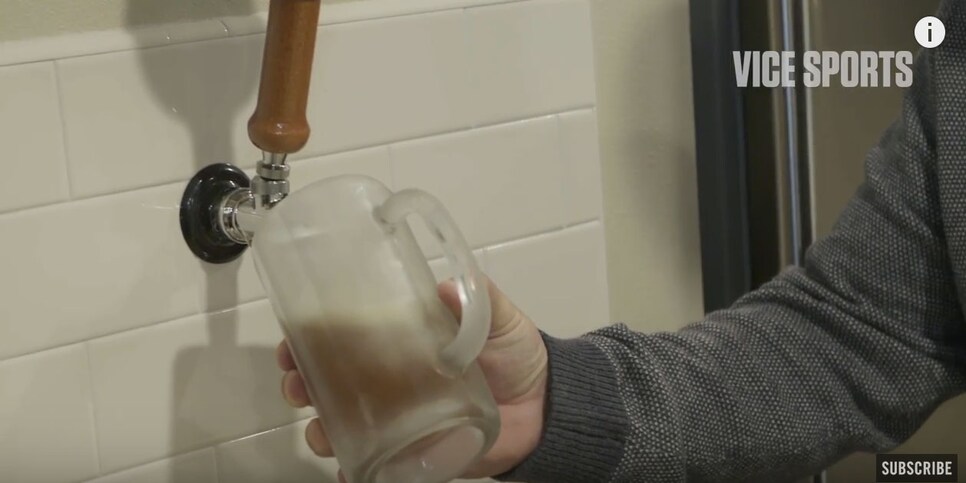 8. He has an exercise room. It even includes a rower like the one Kevin Spacey and Robin Wright use in "House of Cards."
9. But he never uses this room. Gonzales said he's used the rower "for maybe six minutes."