The Loop
9 sports movies you can get away with watching on date night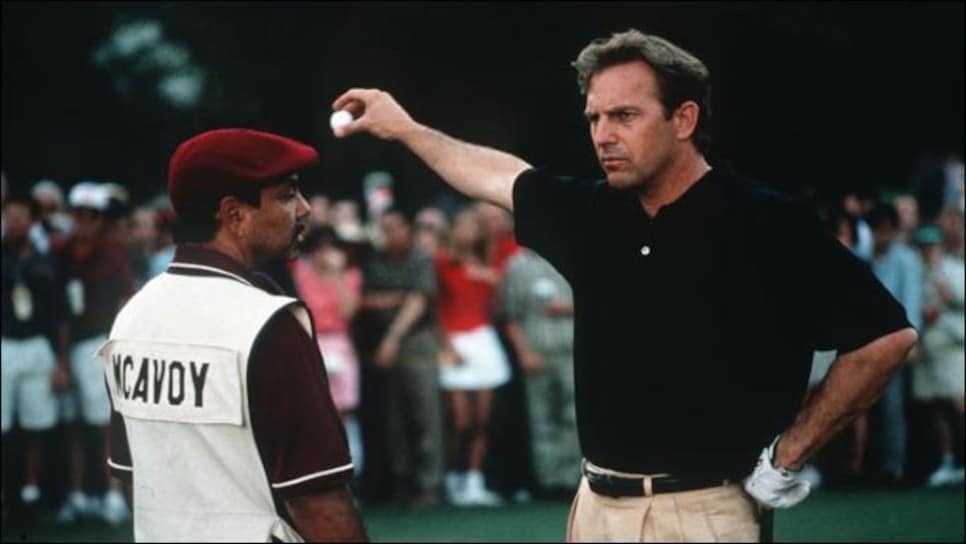 Date night can be tricky. There's already a fair amount of pressure when it comes to picking a restaurant, choosing the right bar for happy hour or coming up with a unique adventure to spice up your love life (or lack thereof).
Once your relationship has graduated past the bells-and-whistles phase, however, it's time to transition to movie night. This is more complicated than you might think. One week you're watching The Notebook and the next you're fighting to watch Caddyshack… which means you're probably watching The Notebook again.
But don't despair, because there is a happy medium out there. If you follow my advice, you can find a movie that has only guts and glory for you and romance and tears (of joy) for her. So with that in mind, desperate sports cinephiles, here are some films that are sure to keep both of you awake for, err, what comes next:
Kevin Costner already starred in two classic baseball movies, Bull Durham and Field of Dreams, but neither are a good a fit for date night as For Love of the Game.
You have an aging pitcher Billy Chappell confronting the end of his career and his relationship with on-and-off again girlfriend, Jane. Chappell's career and rollercoaster love affair intertwine throughout the movie as Chappell puts a bow on his Hall of Fame credentials in the original Yankee Stadium.
"You're perfect. You, and the ball, and the diamond, you're this perfectly beautiful thing. You can win or lose the game, all by yourself. You don't need me," Jane so poetically said of Chappell.
Soon Chappell comes to realize there is more to life than baseball, which is something you'd think he would have realized around the age of 13, but hey, who are we to judge?

This is no democracy. It is a dictatorship. I am the law and we're watching Remember the Titans.
Actually, I'm going to suggest you avoid using Coach Herman Boone's (Denzel Washington) tactics when picking out the movie. Unless you plan on sleeping on the couch later…
While this football film might not involve a romantic storyline, the bond formed between the young men of T. C. Williams High School makes for a compelling storyline. Plus, if you need more to sell her on this choice, mention that Ryan Gosling is in it and that should seal the deal.
If that makes you jealous, though, you can always point out what a defensive liability he was for the Titans, the sole weak point in an otherwise stellar defensive unit. Before removing himself from the game, Gosling was a few possessions away from preventing the Titans from winning a state championship
I mean come on Gos, learn how to play in the Cover Two already...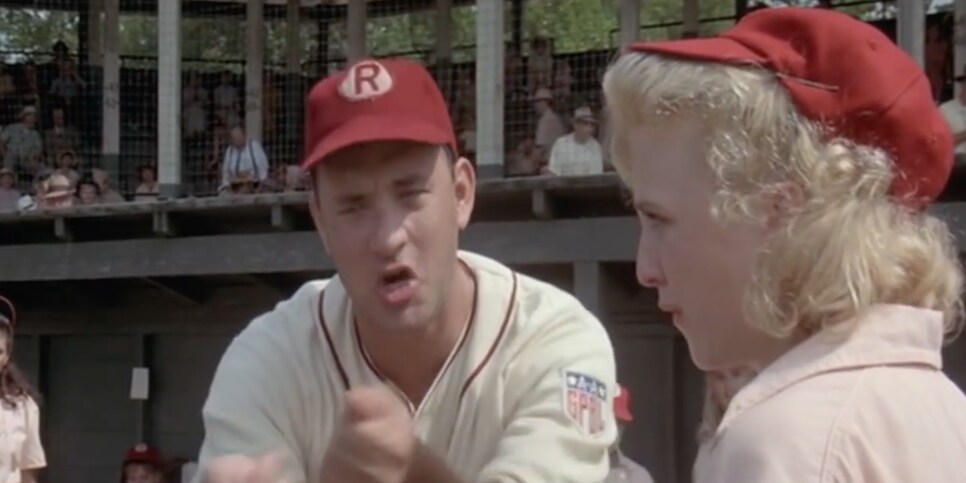 You could make the argument that no sports movie does more for female empowerment than A League of Their Own.
Tom Hanks stars as drunken, washed-up ballplayer Jimmy Duggan who is tasked with coaching an all-girls professional baseball team while the rest of America's men were shipped off to fight overseas during World War II.
Geena Davis, Lori Petty, Madonna and Rosie O'Donnell form a squad that will make you think twice about ever using the phrase "you throw like a girl" ever again.
There's no crying in baseball, or when watching A League of Their Own, but you will both love it regardless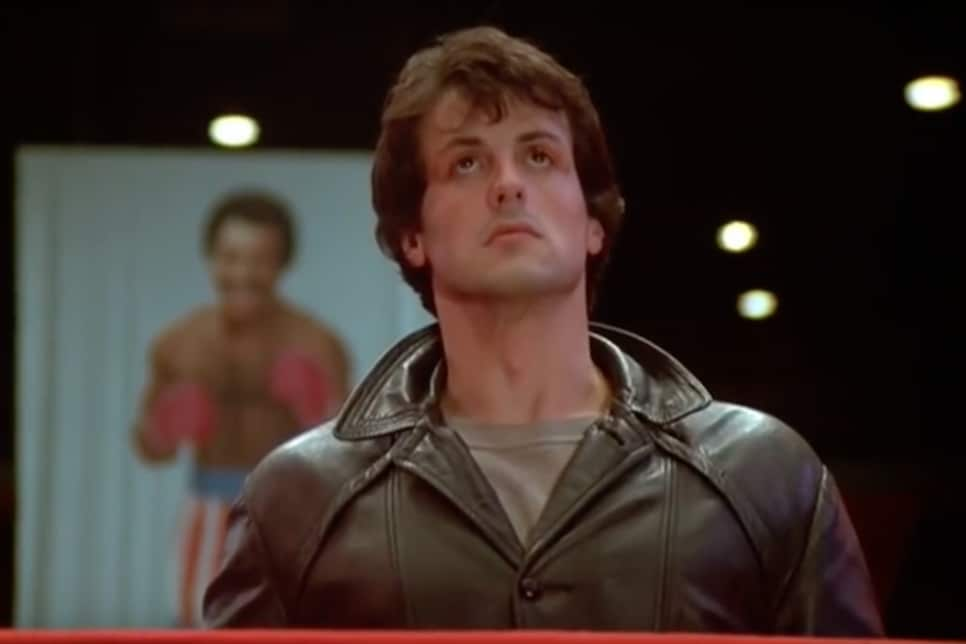 People forget that the original Rocky isn't all haymakers and training sequences. Sure, those are the most memorable takeaways from the franchise, but it starts primarily as a love story.
Rocky meets (Yo) Adrian(!) when both are struggling to make ends meet. Adrian proves to be the inspiration he needs to go full throttle and capitalize on the opportunity of a lifetime to take on heavyweight champion of the world, Apollo Creed.
Plus if you're looking for a little support from your special whoever, maybe Adrian's "Beethoven was deaf. Helen Keller was blind. I think Rocky's got a good chance," monologue will help to set the stage.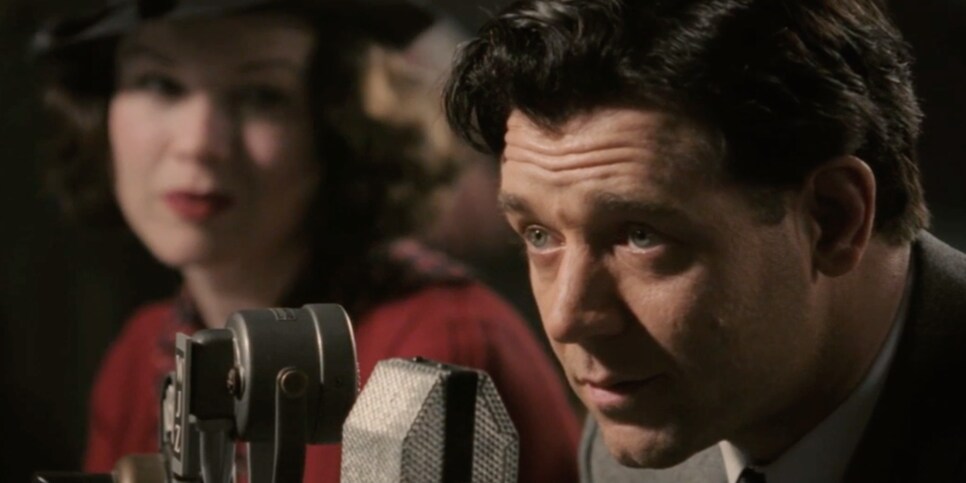 For whatever reason, Cinderella Man doesn't get nearly as much recognition as Rocky despite its real-life depiction of an even more remarkable story. Russell Crowe portrays former heavyweight champion James J. Braddock, an up-and-coming boxer who had his career derailed due to injury. The Great Depression nearly put him down for good before he mounted one of the greatest comeback stories in sports history.
The real story of Braddock's life happened outside of the ring, however, where he displayed his love of family and willingness to do anything to provide for them when so many were struggling to survive. "If we can't stay together, that means we've lost, that means we've given up," are words Braddock lived by. "This time around, I know what I'm fighting for."
Needless to say, if either of you are on the fence about this working out, perhaps Cinderella Man is the inspiration you need to give it one more round.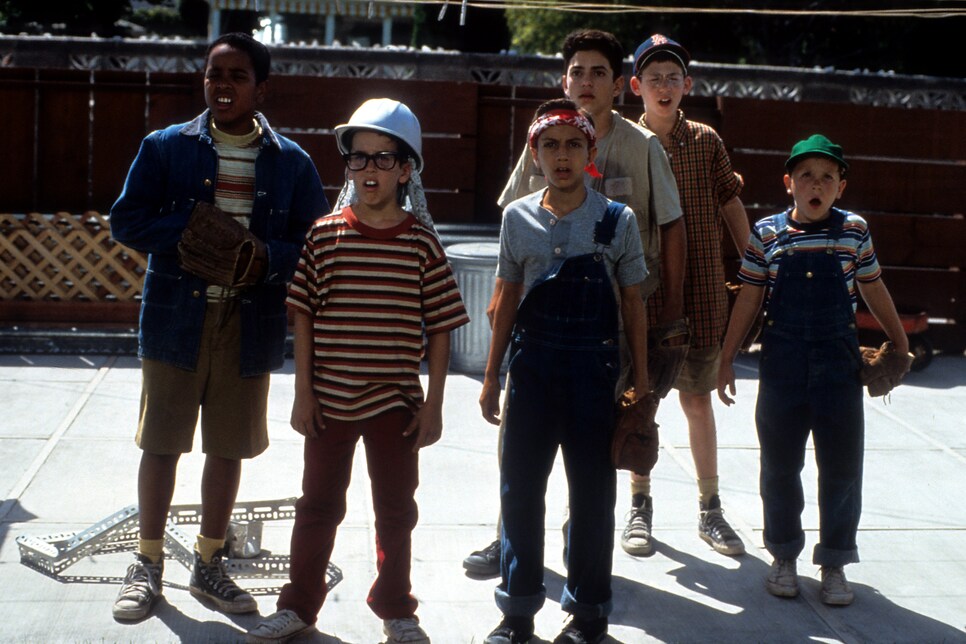 The Sandlot brings back memories of pickup games with you childhood buddies. You know, before cell phones and technology took over your life.
If you're stuck in the friend zone, look no further than Michael 'Squints' Palldeorous for inspiration on how to break out. Squints watched his crush, Wendy Peffercorn, "lotioning and oiling" for years on the lifeguard stand before finally making his move for a poolside kiss.
The Sandlot is a crowd pleaser and we could all use a few more of those in our lives these days.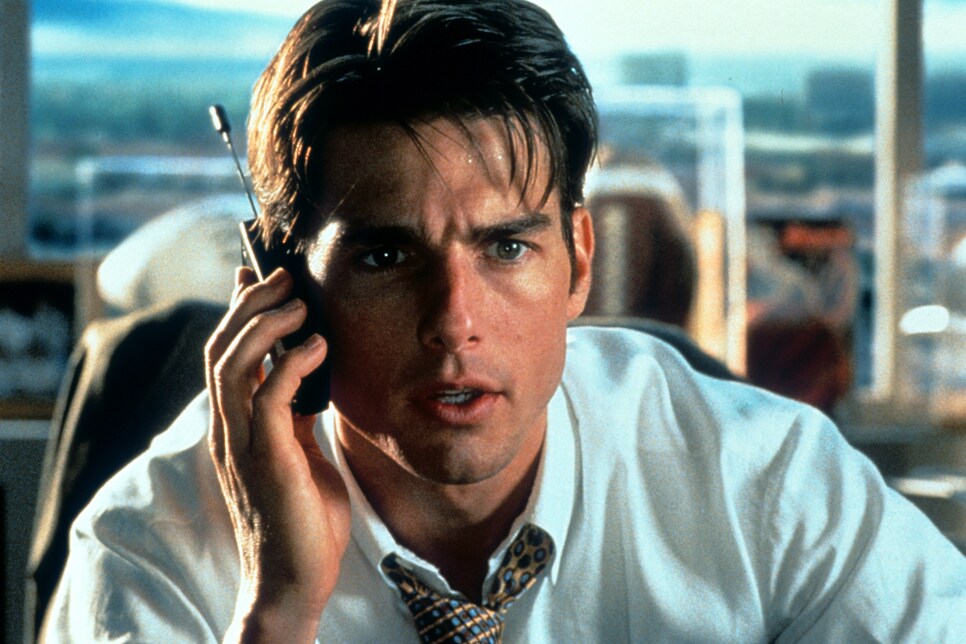 After working to become one of the most powerful sports agents in the industry, Jerry Maguire begins to do some soul-searching about what he truly wants out of his career and life. Enter the office secretary, Dorothy.
Maguire falls for Dorothy and her irresistible son as he begins to find out what love really is while developing a conscience working in an otherwise ruthless business.
Also, keep a close eye on the marriage between supporting characters Rod and Marcee Tidwell – they deserve a RomCom prequel.
Three words: "You complete me"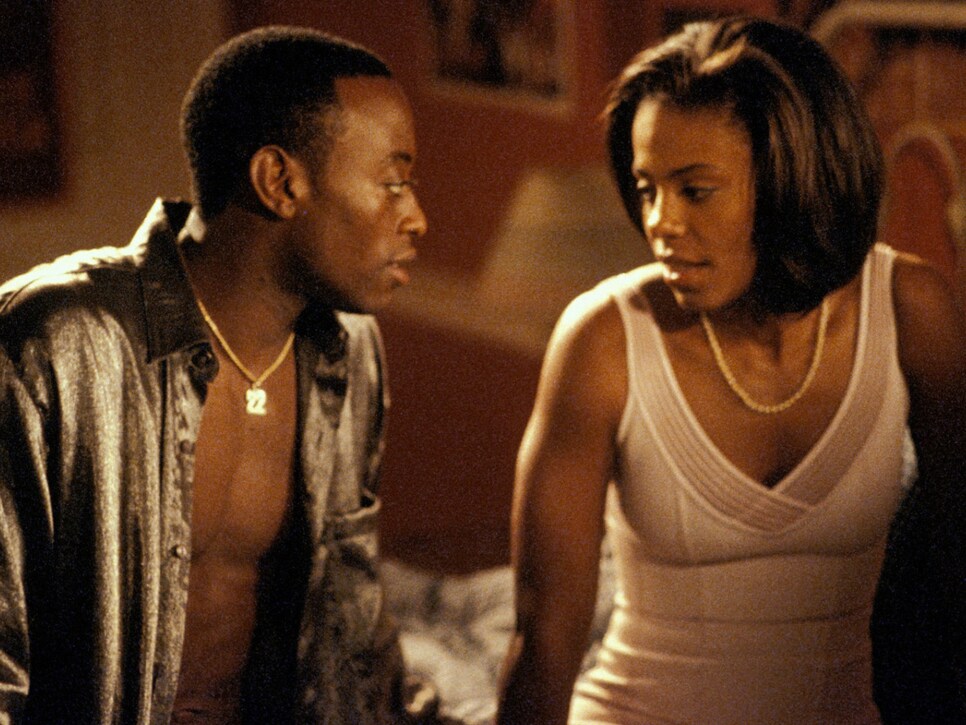 Similarly to A League of Their Own, Love and Basketball goes against stereotypical gender roles.
Monica serves as the driving character as she fights with her love of basketball and Quincy, who she has known since they were 11. Everyone can relate to having a childhood crush that ate up our insides.
"I've been in love with you since I was eleven, and the shit won't go away," preaches Monica.
The two begin as childhood rivals, grow into a couple, break up and ultimately find their way back together again as Monica lives out her dream of playing women's professional basketball.
If you're a couple that has known each other since the beginning, this movie is a, ahem, slam dunk.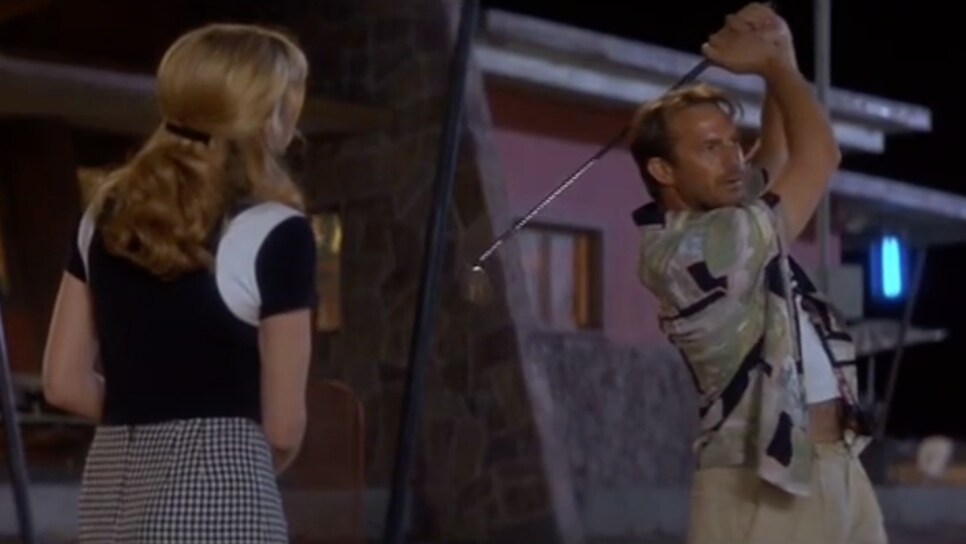 "When a defining moment comes along you define the moment or the moment defines you."
Truer words have never been spoken by someone involved in a love triangle.
Tin Cup follows off-the-beaten-path golf pro Roy McAvoy. He falls in love with Dr. Molly Griswold, who seeks him out for golf lessons. There's only one problem: she's dating his nemesis and PGA Tour star, David Simms.
McAvoy, despite possessing the talent for golf greatness of his own, sat back and watched as his prime playing years pass him by. When Molly came around, his outlook on life changed. He went for the green in two and didn't let his opportunity to win her over slip away.
Find yourself a woman who encourages you to hit a 3-wood over water with the last ball in your bag on the 18th hole of the U.S. Open and never look back.