The Loop
8 ways golfers can snap their slump, according to a hypnotherapist
We're not sure if Tiger Woods' current funk is technically a "slump," but regardless, it's clear he's not in the same groove he's used to -- especially around the greens.
Whatever the case with Tiger's game, playing poorly for extended periods of time isn't a concept lost on golfers everywhere. So, with Tiger in the forefront of our minds and some lurking fears about our own game stationed in the back, we enlisted the help of Dr. Jay P. Granat, a Psychotherapist, Hypnotherapist and founder of the website StayInTheZone.com, who specializes in helping athletes snap their slumps.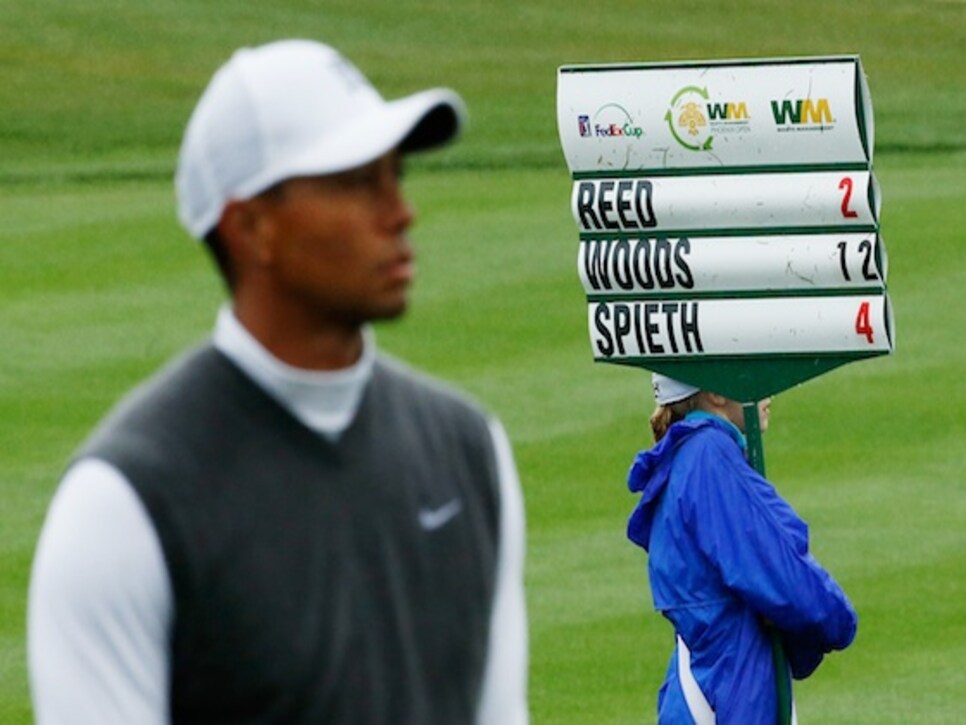 "Athletes get very self-critical when they start playing badly," Granat says. "I try to encourage players to think back to a time when the game was fun. When they didn't carry all the worries that they do now."
"Sometimes," Granat says, "golfers get burnt out and they don't even know it. Taking time off and refreshing can be hugely beneficial."
Reduce Things To One Thought
"Professional golfers are like swiss watches, or a nice car," Granat says. "They don't need to ear everything down when things go bad. Usually they just need the subtlest of tweaks."
__"Muhammad Ali's quote 'float like a butterfly and sting like a bee' is the example I always use," Granat says. "Simplify everything you want from your game into one decisive philosophy."
"When golfers come to me because they've lost their tempo, I always ask them what kind of music they like," Granat says. "One person I worked with liked the Beatles, so I told him to incorporate a Beatles song into his pre-shot routine."
Acknowledge Your Surroundings
Golfers can get very self-critical very quickly, as Dr. Granat mentioned earlier. "Looking at your surroundings can take the edge off."
__"Missing a crucial putt is a little like PTSD, it can take some time to recover," Granat says. "Confront it, learn from it, and re-write it in your mind. Don't carry that weight around with you." __
__Some players operate best when they look at leader boards, or their scorecard, as they play, some prefer not to. "Experiment. Find out what makes you tick," Granat says.