The Loop
8 things we learned from these photos of President Obama playing golf with President Clinton
Donald Trump caused his latest stir during an eventful campaign by releasing a video that claimed President Obama is playing golf "while the world burns." We're not quite sure what to make of that statement, but we're certain Obama and former President Bill Clinton played golf together on Saturday morning at Farm Neck Golf Club in Martha's Vineyard. Here are eight things we learned from photos of this power pairing, who played alongside civil rights activist Vernon Jordan and former U.S. Trade Representative Ron Kirk:
__ 1.__ The President doesn't care what The Donald has to say: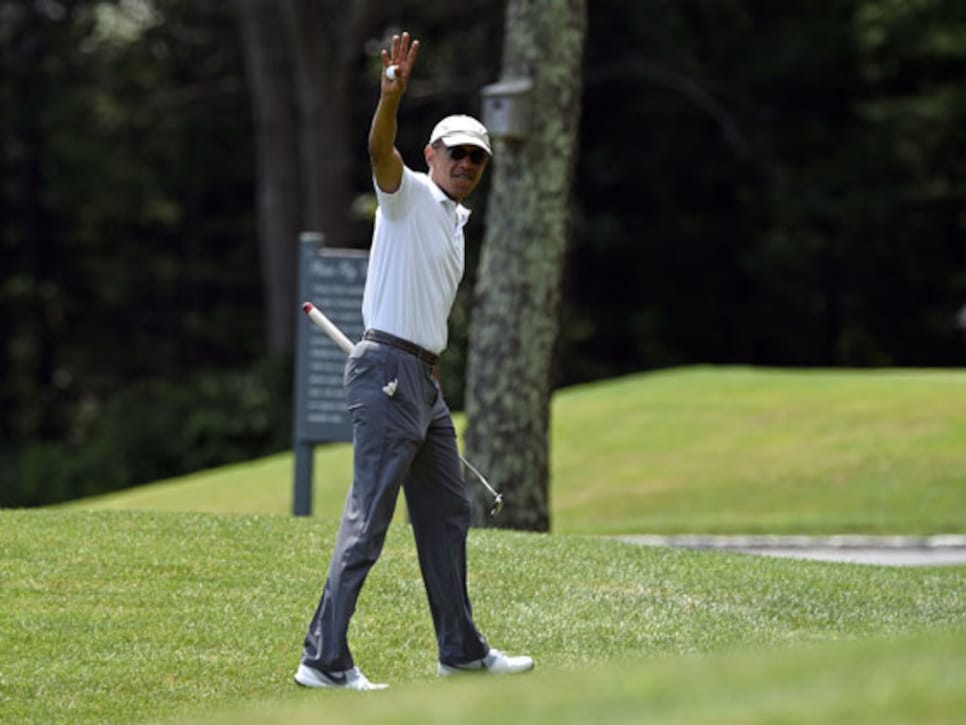 Obama has never hid his love for the game and this was his fifth round of golf on his current vacation, according to The Hill. He also played with NBA MVP Stephen Curry, Dell Curry and Ray Allen on Friday.
__ 2.__ President Obama will give you your golf ball back: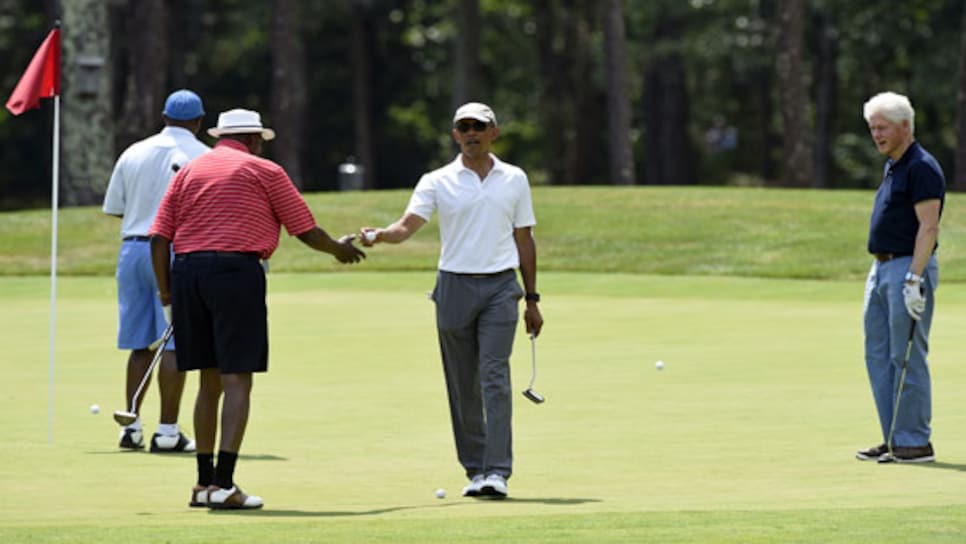 __ 3.__ President Obama will give you a hug on the course: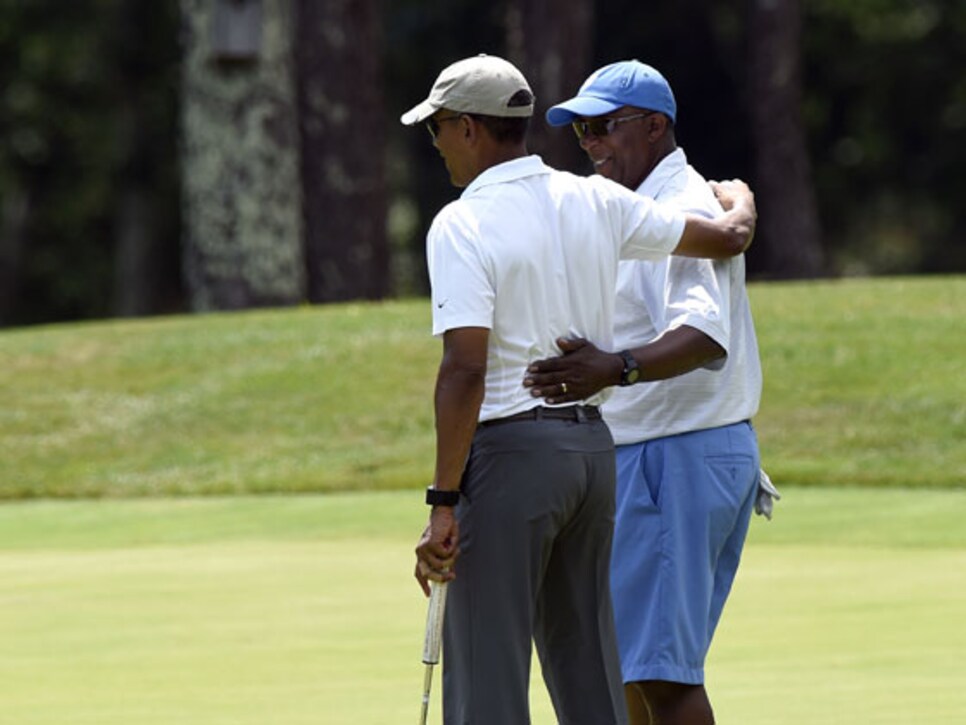 __ 4.__ President Obama's on-course security includes a police dog: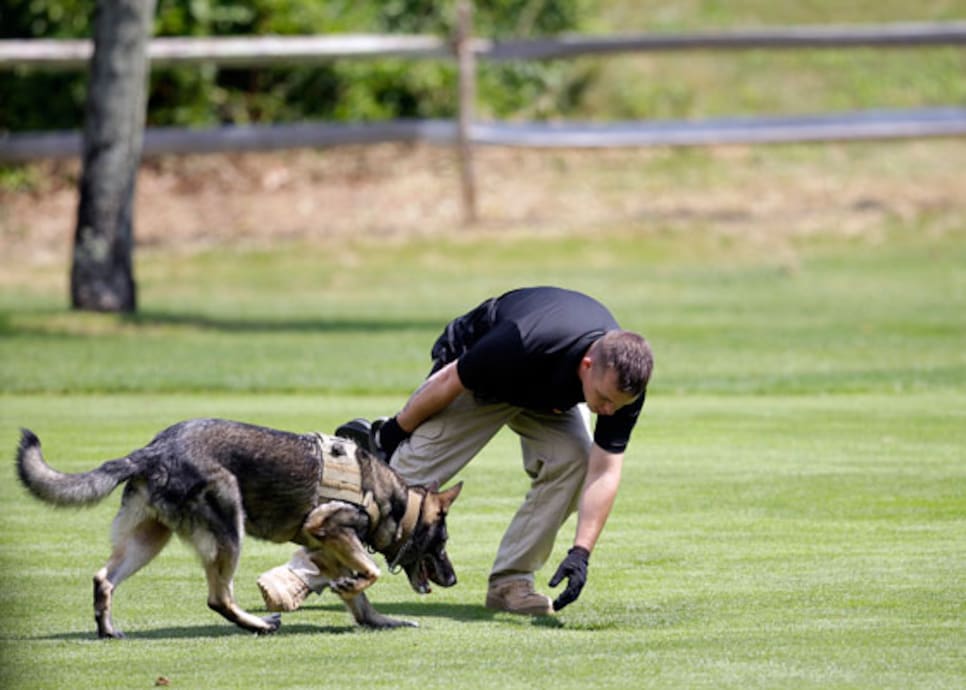 __ 5.__ President Obama doesn't care if you mark your ball on the green: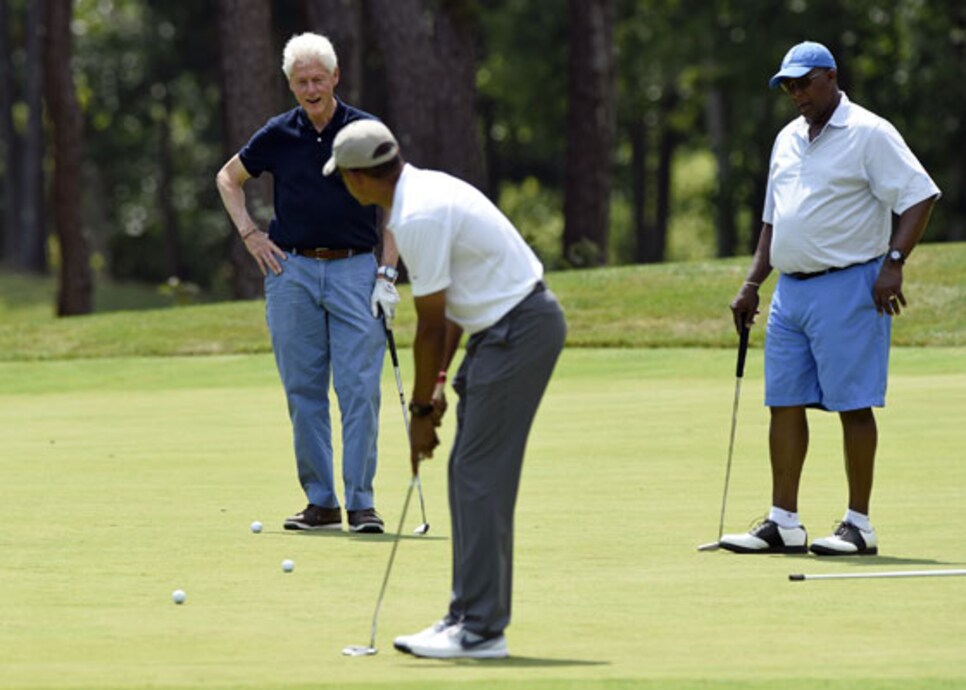 __ 6.__ President Clinton loves to talk golf on the golf course: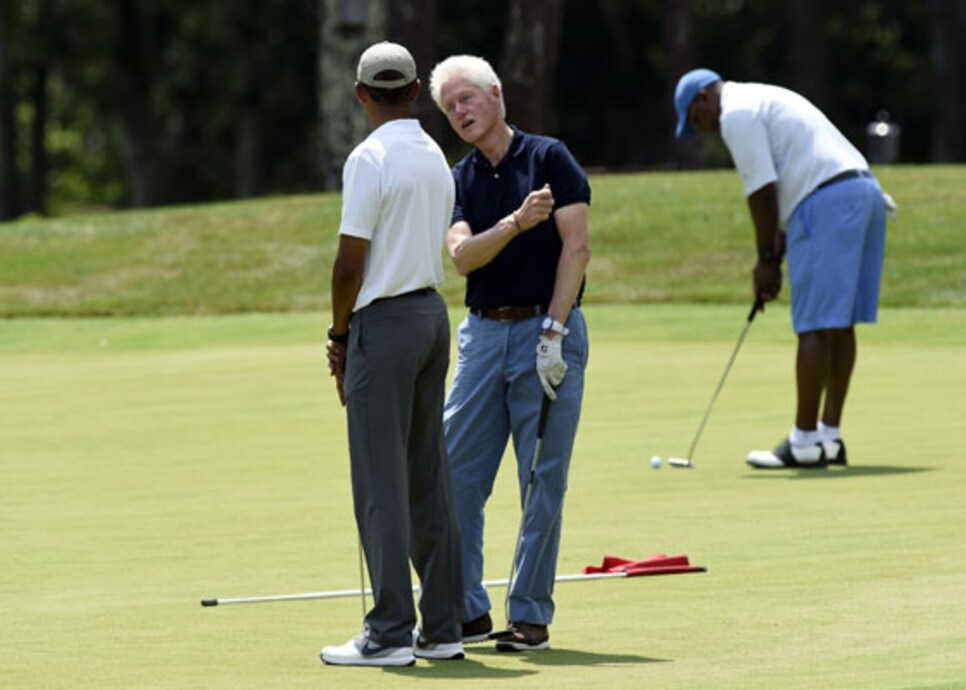 __ 7.__ President Clinton has a pretty pronounced chicken-wing follow-through: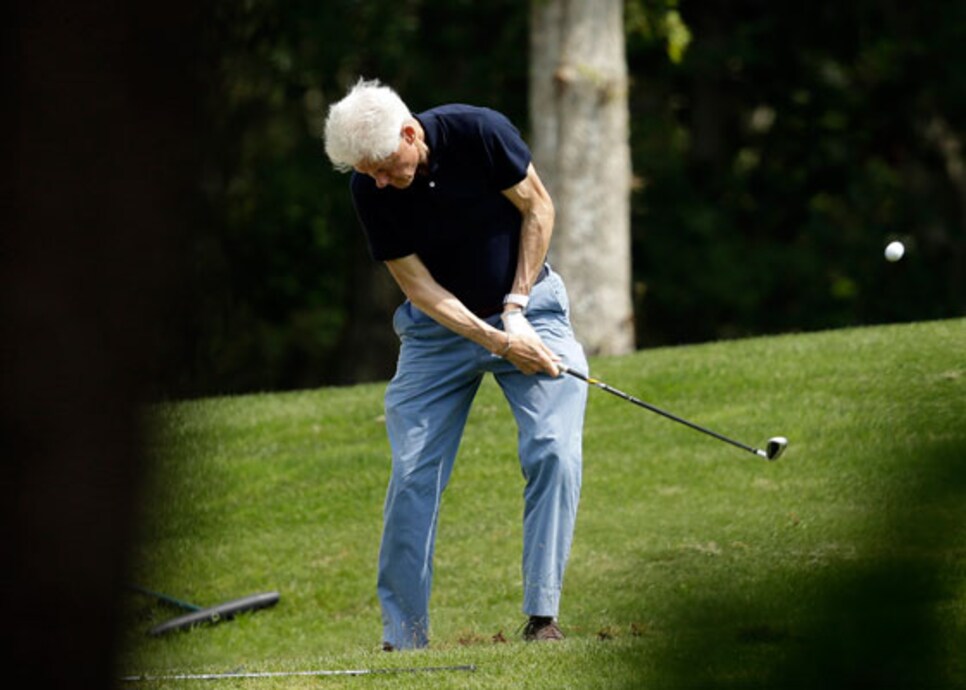 __ 8.__ President Obama's Gatorade of choice is red: