The Loop
8 of Phil Mickelson's heartbreaking U.S. Open moments, all in one GIF
If Phil Mickelson wants to win the 2014 U.S. Open, it'll probably come down to his short putting down the stretch.
Here are eight of those putts that Phil Mickelson missed during the final holes on Sunday.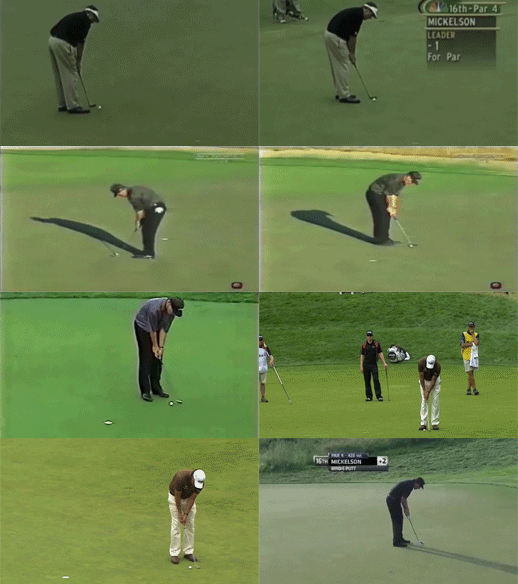 Second row: A five and six-footer at the 2004 U.S. Open, both on the 17th hole.
Third row: A three-footer missed at Bethpage for par in 2002, and a short birdie putt on 14 at Bethpage in 2009.
Fourth row: A short putt for par on the 15th hole at Bethpage in 2009, an eight footer for birdie on the 16th hole.