The Loop
7 takeaways from Tiger Woods' return to golf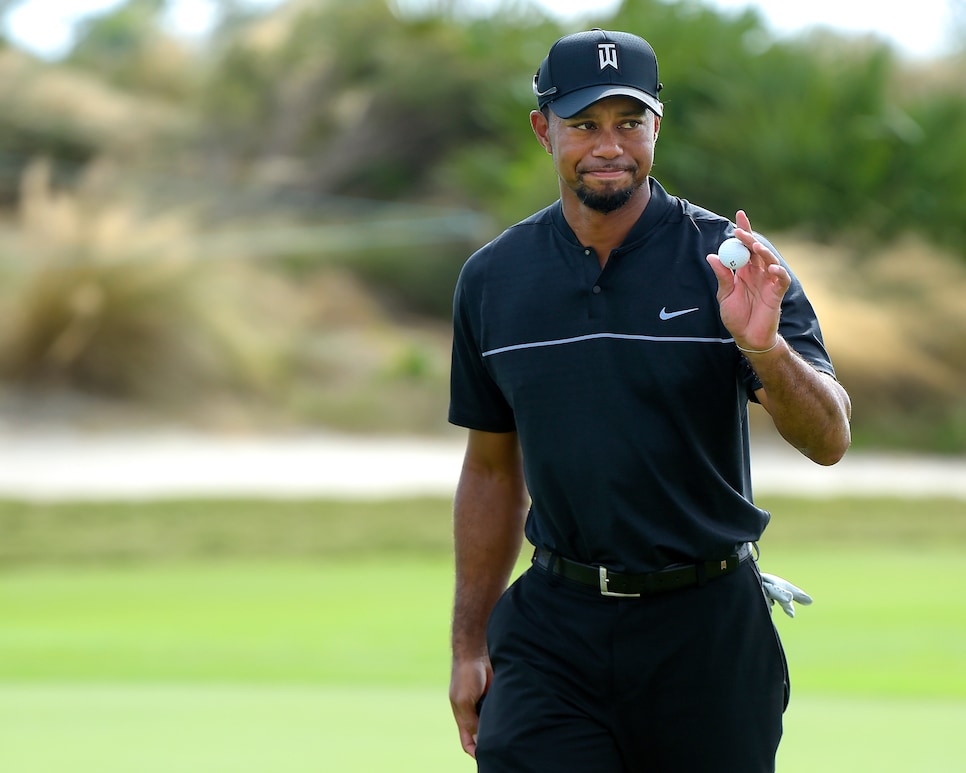 After a few false starts, the long-awaited comeback of Tiger Woods came to fruition on Thursday. While expectations for the 14-time major winner were all over the map, even the most zealous of fans were astonished by Tiger's jump out of the gate, as Big Cat rolled in four birdies in six holes. Woods ultimately cooled off, stumbling on the final holes for a one-over 73. Factoring in the long road to this juncture, the score was secondary on Thursday.
For a more in-depth account on his day, here are seven takeaways from Woods' return to golf.
Woods has revamped his equipment in light of Nike's exit from the club business, but -- for now, at least -- he still has Swoosh irons in the bag. The familiarity was evident Thursday, turning in an impressive performance on approaches. He hit seven greens on the front nine, and though he recorded just four greens on the back, that figure is more indicative of poor tee shots (more on this in a moment). When he won Player of the Year honors in 2013, his campaign was spurred by strong results from the irons, ranking 1st in sg: approach-the-green. An attribute, it should be noted, that can mask a lot of woes.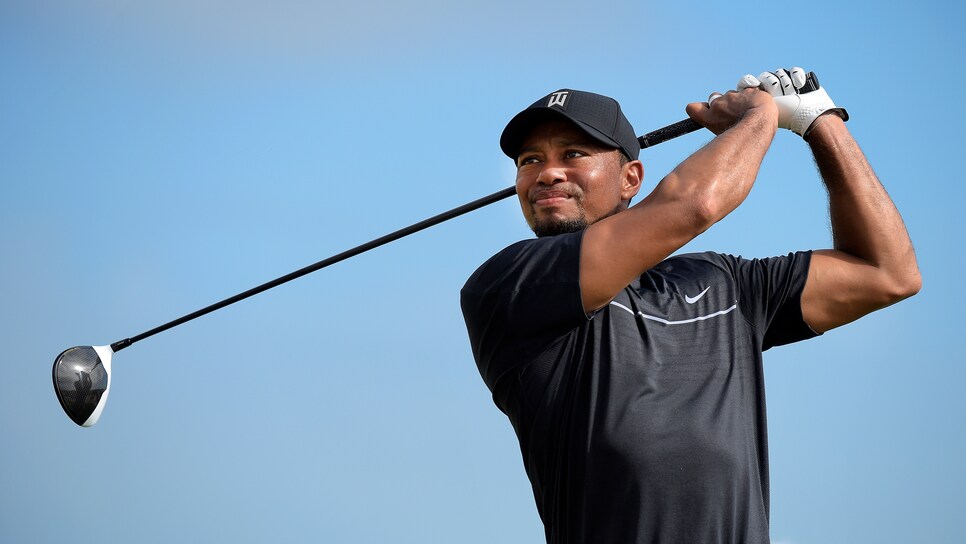 Driver accuracy was anything but
The box score says that Woods found six of 13 fairways, but it felt like the 40 year old was in a waste bunker off every drive. This is troubling, as Albany's confines are sweeping. (Merion, this is not.) Conversely, these troubles are somewhat expected; even when Tiger was on top of the world, he'd occasionally go AWOL with the big stick. Moreover, Tiger's misses were at least consistent, all straying to the left. Though his driving was the biggest flaw on Thursday, it's also one that's relatively solvable.
The club-twirl game is off
Seriously, this looks like an amateur trying to replicate the twirl he saw on TV and desperately failing.
The man did invent "tour sauce," so we'll cut him some slack.
Reunited with an old friend
Woods returned to his trusted Scotty Cameron Newport 2, a flat stick that was in hand for 13 major victories. He wasn't lights-out, and tended to be on the aggressive side on his initial putts. But he rolled in a few bombs, and didn't show the rust envisioned one would have from a 15-month break.
Not in tournament shape just yet
It's not a coincidence Woods' two doubles came on the last three holes. Despite his pedigree, fatigue is going to be an issue this week. He only recently started walking instead of riding during practice, meaning it could take a few rounds to regain his legs.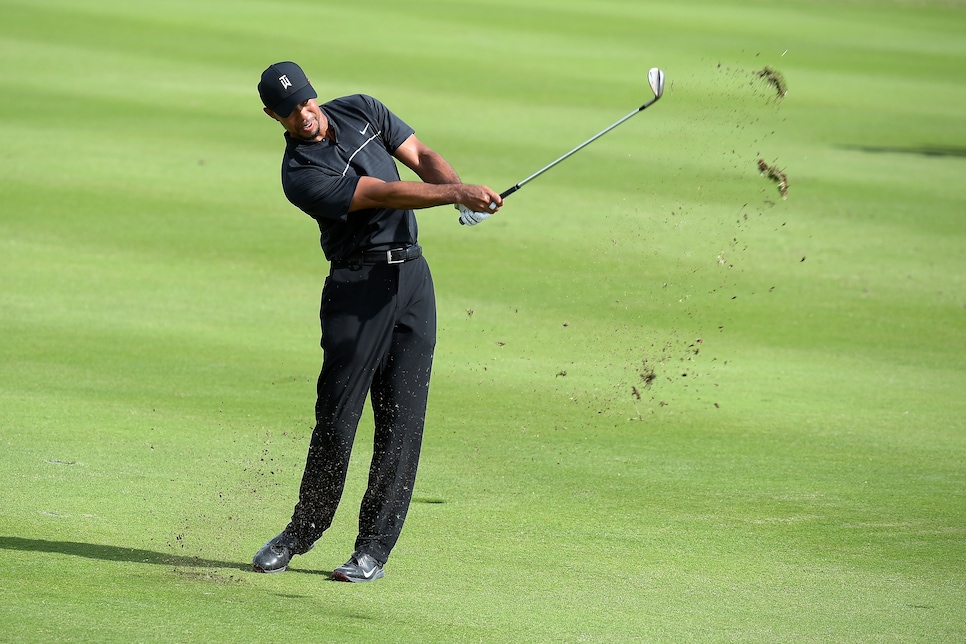 About those chipping issues...
When Woods pulled out of the Safeway Open due to vulnerabilities in his game, rumors surfaced regarding the state of his wedge play (especially given his previous battles with the yips). Although he did chunk a chip, his execution from 80 yards and in was more than serviceable. Make no mistake, his short game still needs work, but like the aforementioned fatigue, it's a talent that will return with reps. Considering this area was the biggest question mark heading into the day, Woods receives a passing grade.
Thursday was a rousing start
Earlier in the week, Tiger was adamant he wasn't searching for moral victories. If that's his mindset, he won't be particularly happy with his current standing (only Justin Rose submitted a higher score). Yet, given all the obstacles and setbacks he's overcome -- as well as the ones that lie ahead -- only the harshest of critics would deem Tiger's round as anything but a success.