The Loop
7 questions with Amanda Dufner
Amanda Dufner has become one of the most recognizable PGA Tour wives in the past year. We caught up with her while she cheered on her husband, Jason, during the first round of the Players.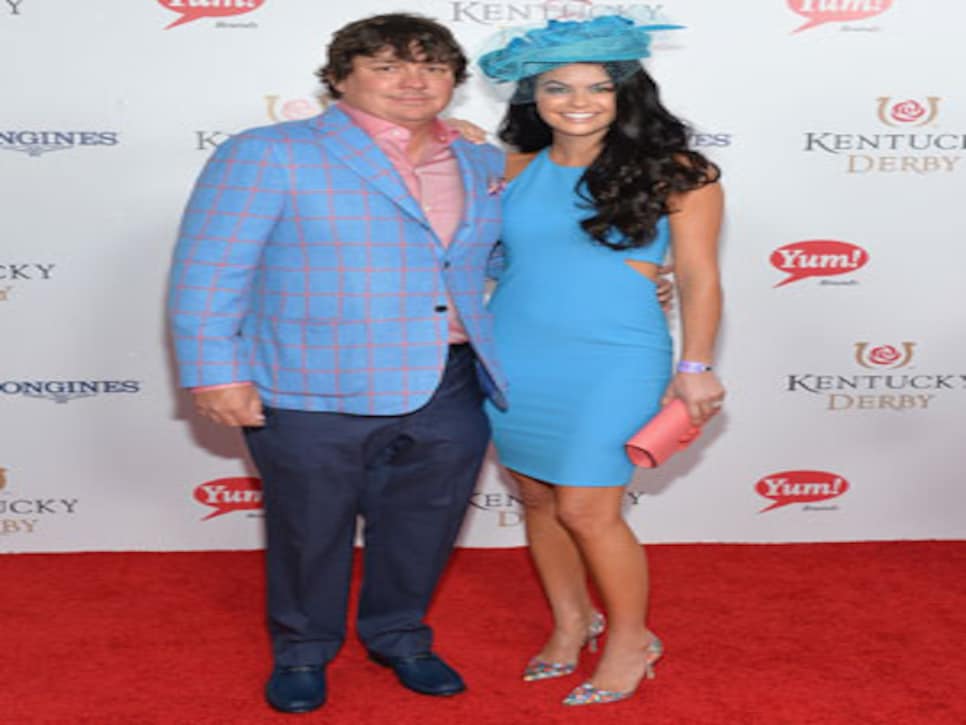 How much more have you gotten into golf since meeting Jason?
So much more. Before I met Jason, I had never even been on a golf course so I didn't know anything about golf. But obviously, I learned really quick. So now I think I know more than I should.
No, I do not. Obviously, we spend so much time out here on a golf course that when he's not playing, that's the last thing we want to do. A vacation for us does not include golf.
So he hasn't tried to get you to play?
No, not at all. I don't think he has any interest in us playing together. I don't blame him.
What do you guys do when Auburn plays Alabama in football? Jason is such a big Auburn guy, but do you stay true to your school?
Is there any trash-talking?
It just depends on how the season is going and whose team is playing better. In the past, Jason hasn't had that much to say. . . (laughs), but here recently, the trash-talk has gone up because it's been a little more competitive between our two teams.
What's your favorite tour event to go to?
I'd have to say the Players is one of my favorites. This, and obviously, the Masters.
What's it like being in the spotlight, especially since Jason's win at the PGA Championship?
We're lucky to be in the position we're in, so we're thankful, but we're learning as we go. It takes a lot of adjusting and we're just kind of along for the ride.