The Loop
7 pieces of advice for Tiger that at this point couldn't hurt
With that in mind, we felt it appropriate to run though some potential options that may be slightly on the extreme side, but could nevertheless reverse and rejuvenate Tiger's career.
Play Four Events A Season
The four majors. Why not? Tiger only really cares about catching Jack's major record anyway, and it would leave him plenty of time to recover even if he does injure himself. Adopting a schedule like this would obviously require him to battle some rustiness, but surely that's better than living with a back injury. Qualifying for the majors could potentially become an issue, but at this point he has enough exemptions for it not to be a primary concern.
Part of Tiger's problem is that he can't get into a rhythm because he keeps rushing back and re-injuring himself. Tiger: Take a year off. Recover, practice, prepare. Take your time. Think of it as an investment in your health that'll pay dividends in the long run.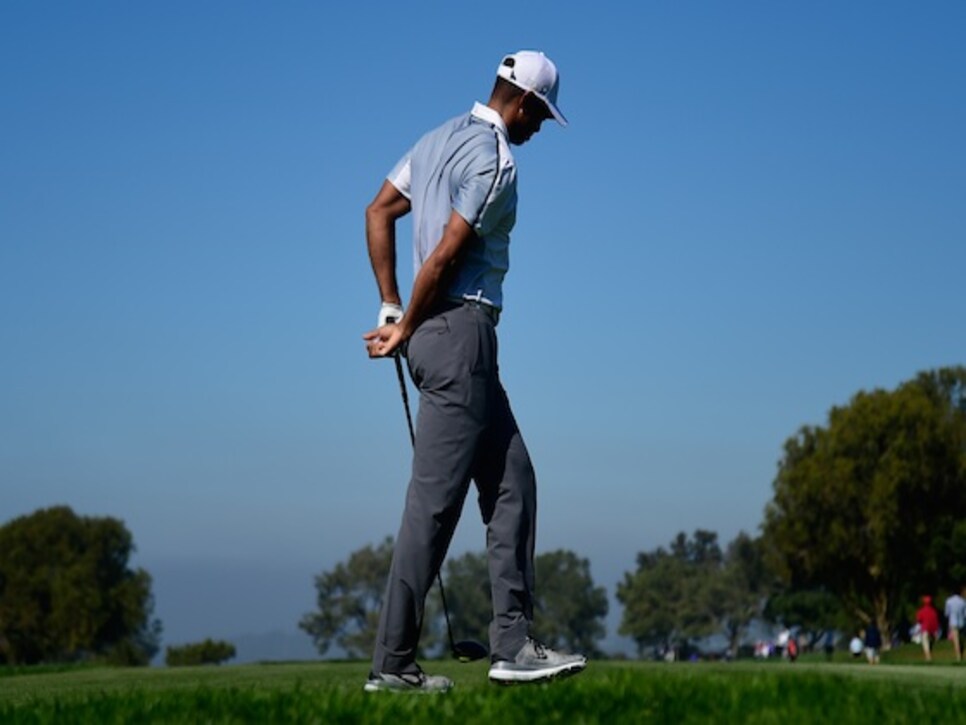 __Maybe Tiger could go a completely different route. Maybe he should play as much as he can. He'd have to accept that his back would probably force more withdrawals than the average player, but if all goes well, he could actually play his way out of his slump.
Design Your Swing Around A Bad Back
"He has got to go back to the drawing board on the swing," Nick Faldo said on Golf Channel after Tiger's round. "He has got to find a way to swing a golf club -- especially the driver -- where the spine is not putting so much tension and torque onto it."  And after all, it's not entirely unprecedented. Rocco Mediate did it and he's still enjoying a fine career on the Champions Tour.
Why not? It's hardly the most conventional idea in the world, but at this point, what does he have to lose?
__Aside from the majors, perhaps Tiger should make the European Tour his new home. The competition isn't as fierce as in the U.S., there'll be less scrutiny, and there's more camaraderie among the players. It would be a good change of pace and, potentially, a welcome change of scene.
Ditch The Driver -- For Good__
__Again, it's not entirely unprecedented: Phil Mickelson went driverless for most of his stellar 2013 season. If Tiger refuses to stop swinging hard -- which appears the case -- then swing hard with a more controllable, shorter club. It would reduce the stress on his back, and he might even end up hitting more fairways.