The Loop
7 people not in the field at the Players who had as good of a week as Martin Kaymer
PONTE VEDRA BEACH, Fla. -- With his win at the Players, Martin Kaymer took home a beautiful crystal trophy and $1.8 million. But he wasn't the only person who had a great week at TPC Sawgrass. Here are seven others who enjoyed their time at the event:
__ 1. This guy__, who got Jordan Spieth to sign a glove he was wearing. We just hope he let the little boy next to him get an autograph, too.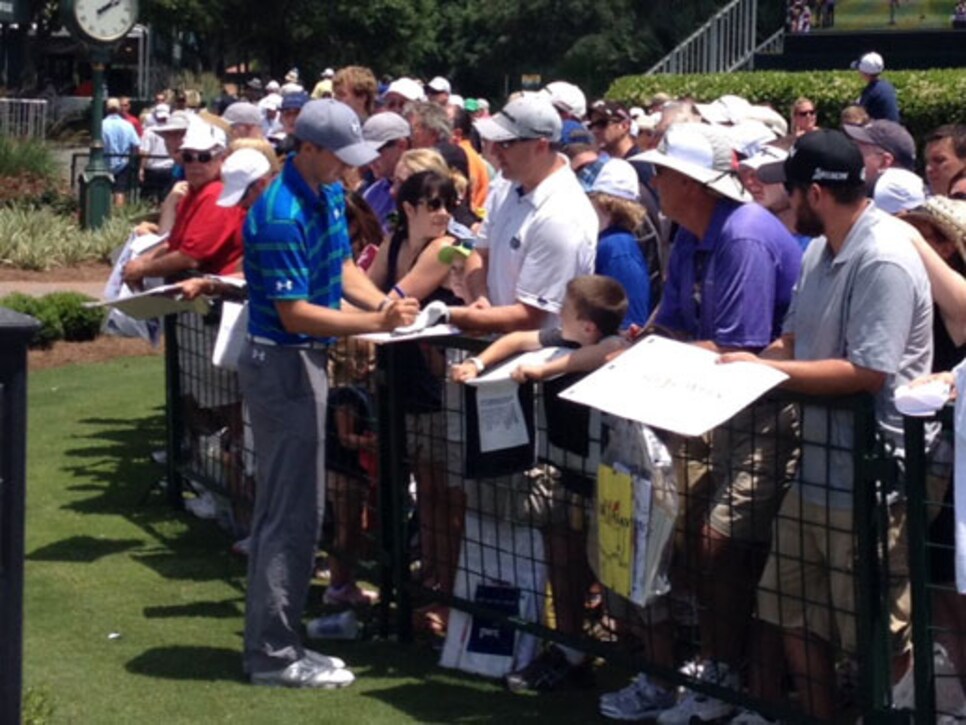 __ 2. These guys__, who watched the pros while enjoying beers on the cool high tables by the practice green. Of course, they didn't look too thrilled with me taking a picture of them. . .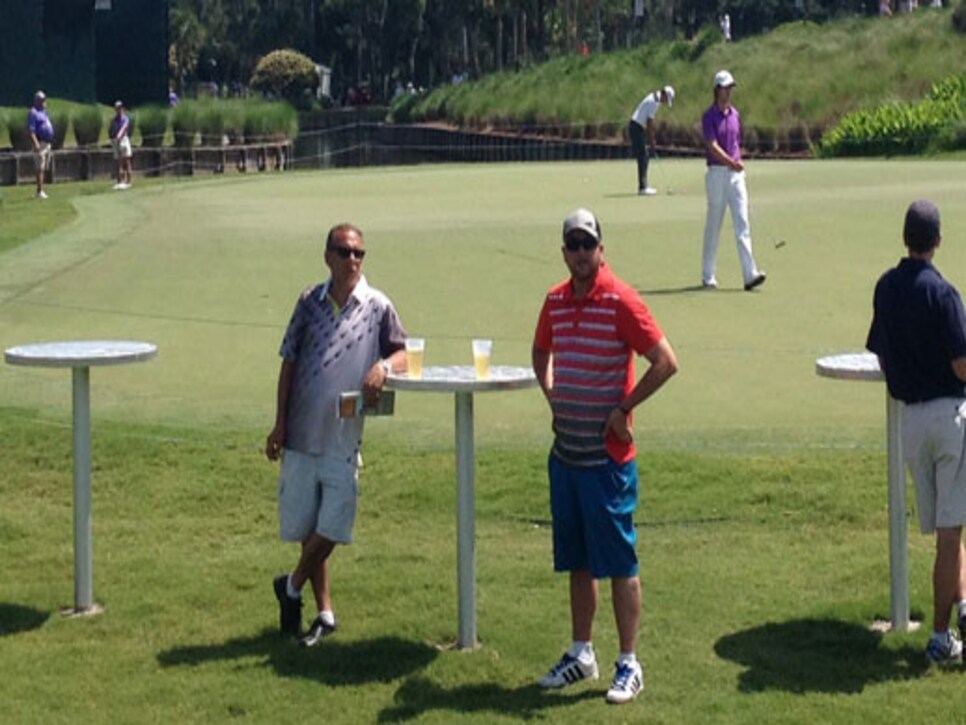 __ 3. J.R. Smith__, the New York Knicks star, who posed with the Players trophy on Thursday. . .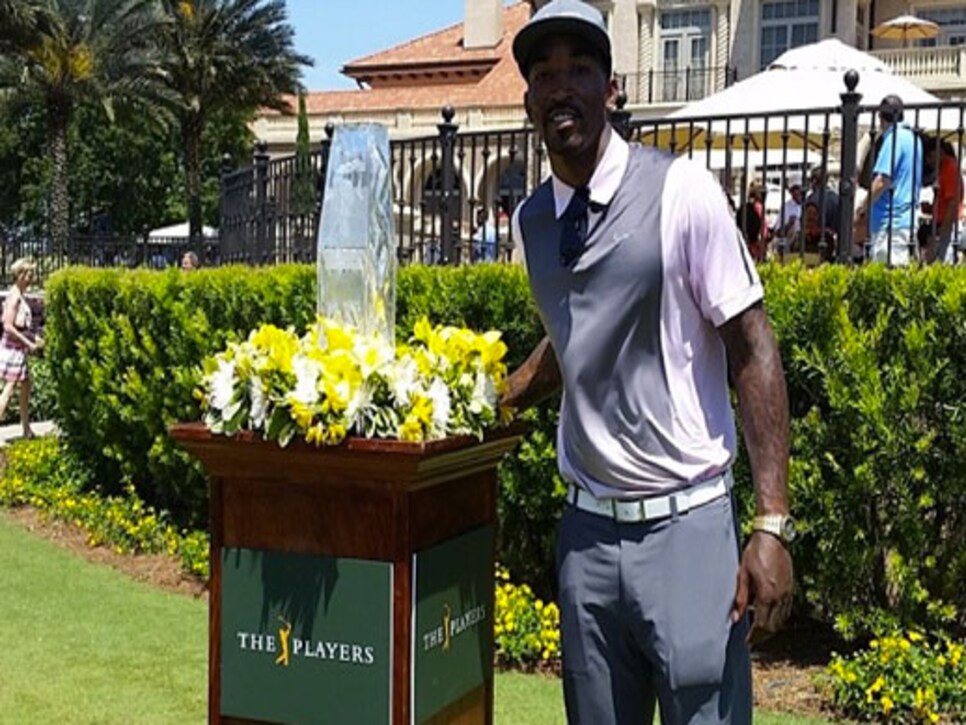 And walked inside the ropes with Rory McIlroy on Sunday. Hopefully, the 13-handicapper got some good tips.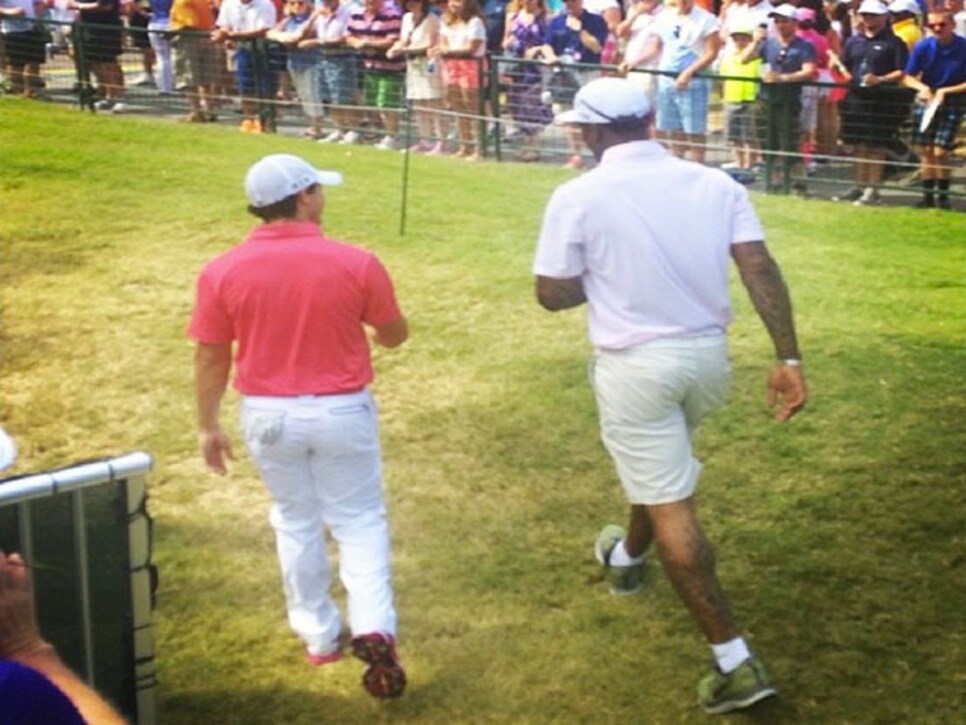 __ 4. This kid__, who somehow got inside the ropes with McIlroy to get an autograph. Pretty crafty.
__ 5. This kid__, William Haas Jr., who we know had good access to the players all week thanks to his dad, Bill. He didn't have to answer any annoying questions from the media.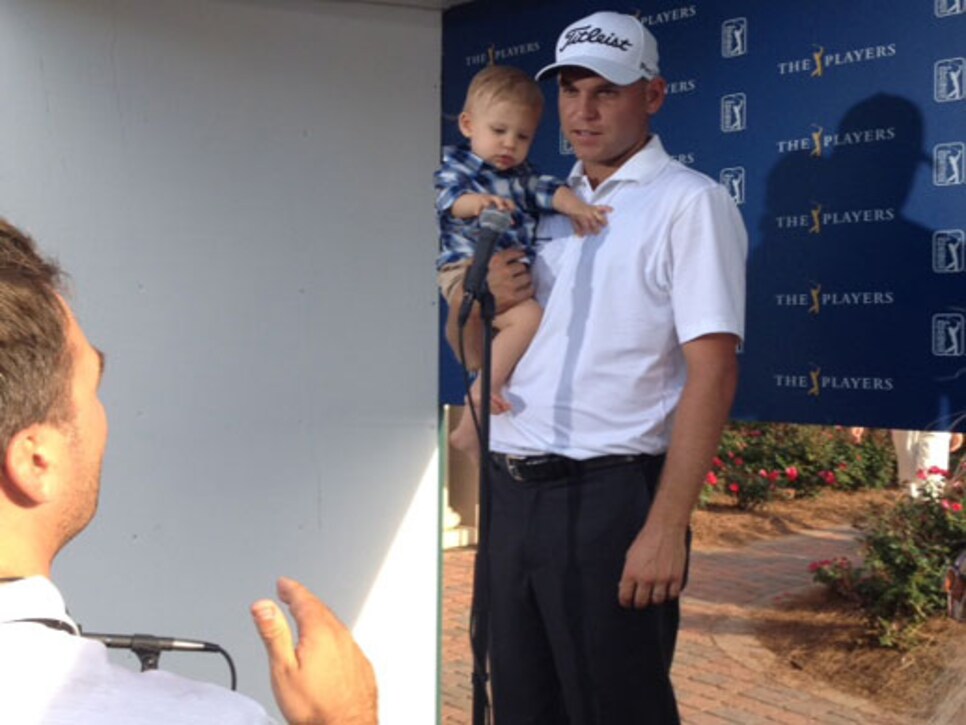 __ 6. These guys__, who took a break from watching golf to play corn hole. Hey, does that guy on the left need a teammate?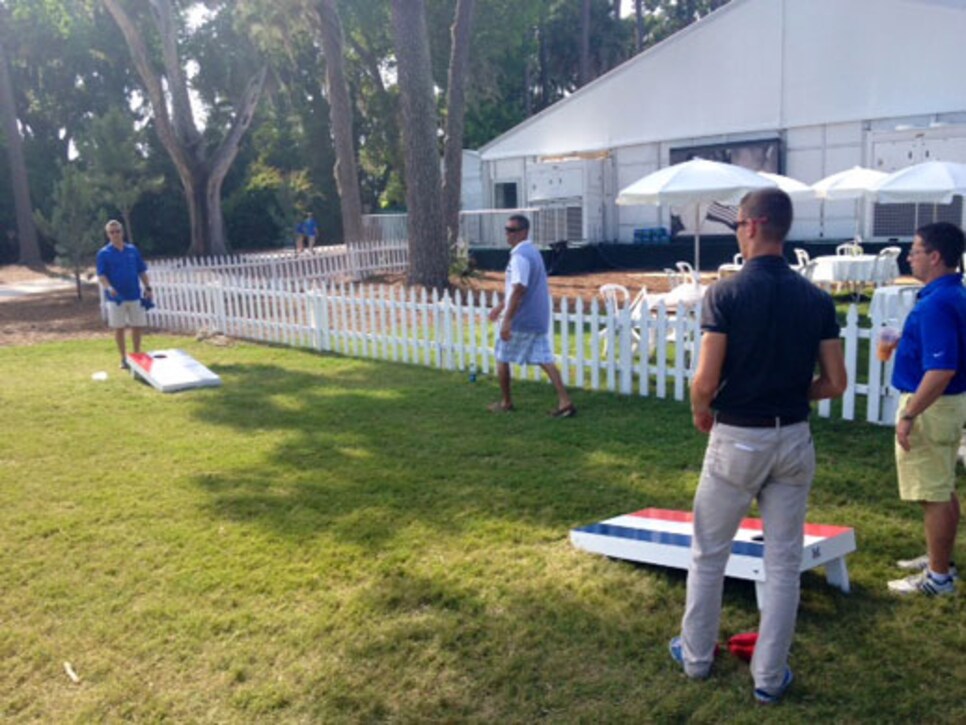 __ 7. This guy__, who seemed to really enjoy meeting the Grey Goose girls. Good for him.