The Loop
7 items in Augusta National's merchandise center that we like the most this year
As with any breaking story the situation is a fluid one, but as of Monday here is what we know from the merchandise center.
Accessories are better than ever, and judging by the lines, they should be all gone by 2015 Masters Sunday. A few prices remain absurdly sensible, a few seem designed to make even a billionaire question the buying decision.
With that stipulated, the latest from the Masters merchandise center.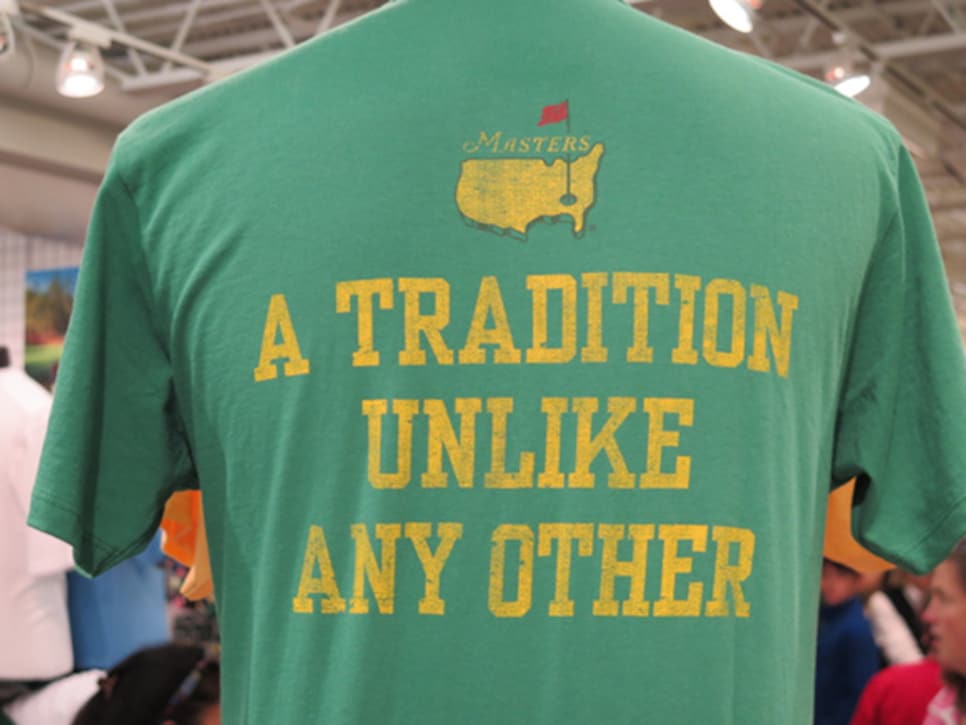 A vintage T-shirt sporting the rare (and only) slogan associated with the Masters. And for the modest man in you, the slogan is placed on the back of the shirt. Jim Nantz, who is as responsible as anyone for making the phrase part of the pop culture, probably does not earn a royalty for each sold.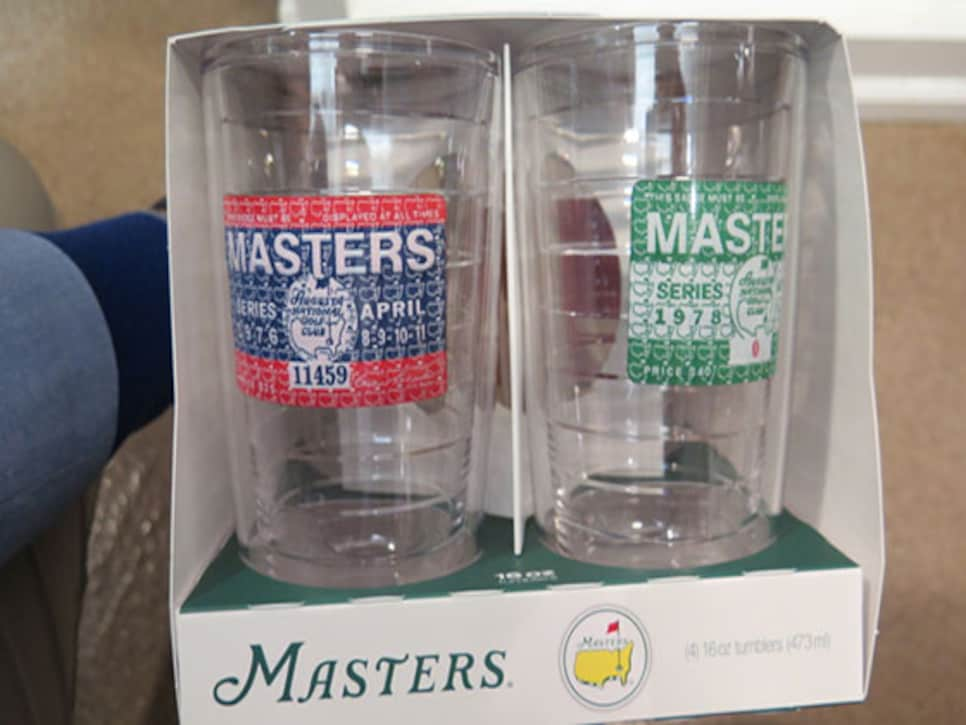 Granted, at $60 this set of 4 is aggressively priced, but the limited-edition set of tumblers with 1970s Masters badges was too cool to pass up.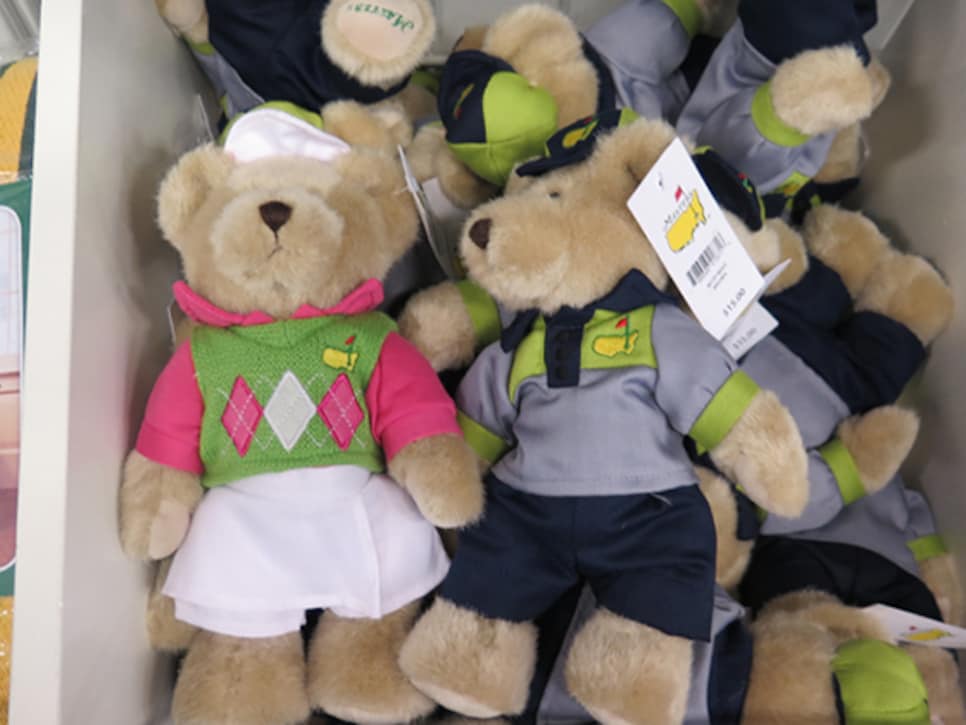 Not only have they kept his and hers Masters bears priced at a generously low $15, they're sporting updated, 21st century outfits. He is sporting the latest performance fabrics (for breathability, of course...after all, he is a bear). While she's in a shorter, modern cut golf skirt and green cardigan.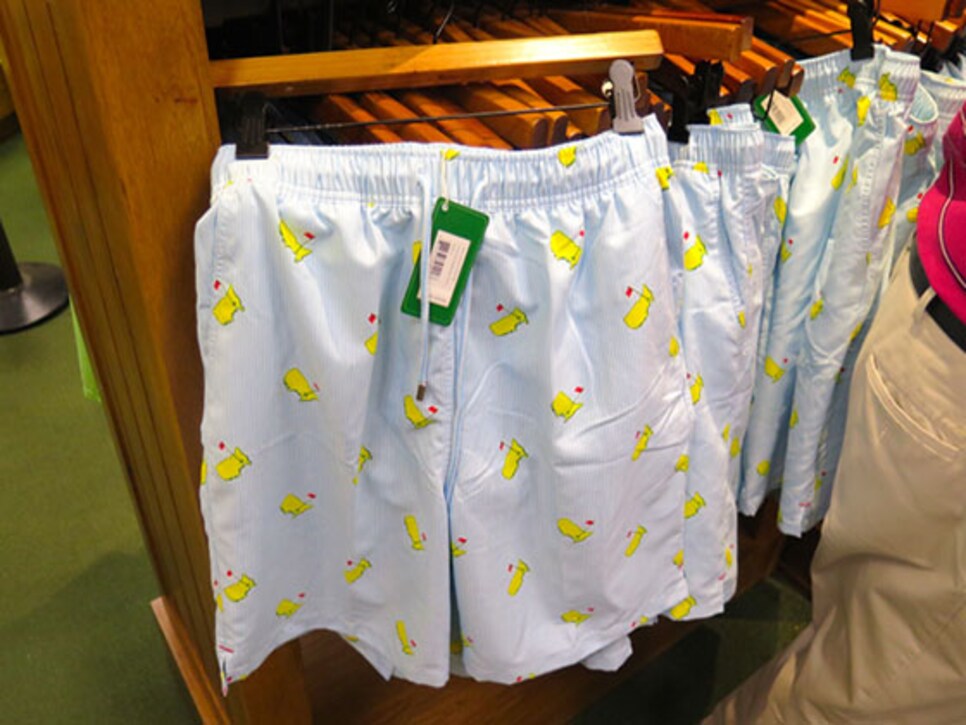 Masters swim trunks, finally! From Peter Millar, no less. Which means a bit more than my budget allowed at, gulp, $95.
For the discerning dog who cannot drink out of just any old bowl. In Masters green and a more feminine pink, in case you're worried about what your color blind hound thinks.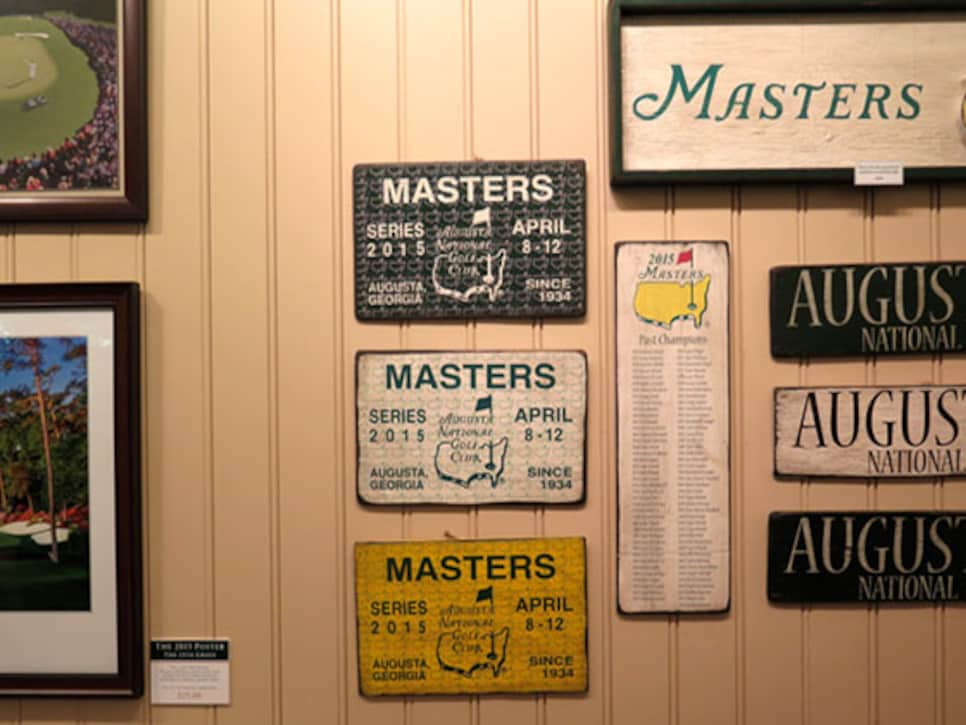 The man-cave and golf lover's office essential: rustic Masters signage. New this year -- green, white and yellow pieces playing off of the old badge aesthetic and specific to 2015.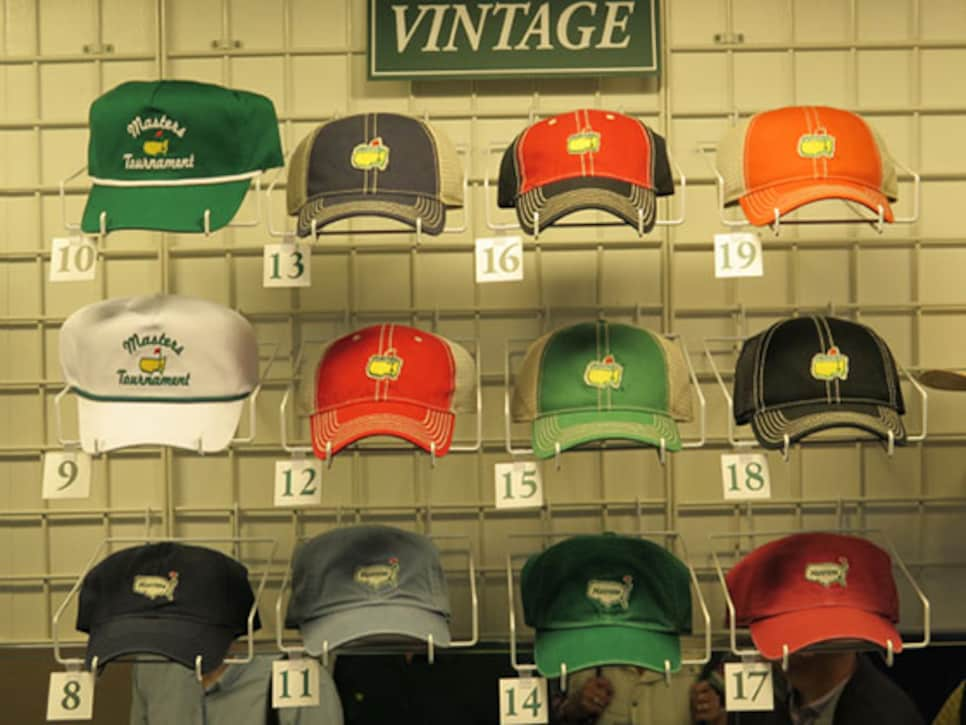 Finally and what everyone cares about: caps. The vintage group stood out once again, with Augusta National doing the best homages to the past while selling you something you'll feel good wearing. Hat No. 9 features the old Masters font, resurrected on the Amana-style 1970s and 80s cap made famous by Augusta National's caddies.