The Loop
7-foot college basketball star looks hilarious swinging a regulation club
Wisconsin's Frank Kaminsky is on top of the college sports world. The 7-foot senior just took his team to a national championship game, beating previously unbeaten Kentucky, and gained national stardom for his performance.
With that stardom comes perks. The projected NBA first-round draft pick got to go to Callaway's Performance Center in Carlsbad, Calif., to try out some clubs.
This photo is a reminder of the importance of club-fitting. Ever wonder what a 7-footer would look like swinging a regulation golf club? This photo is phenomenal.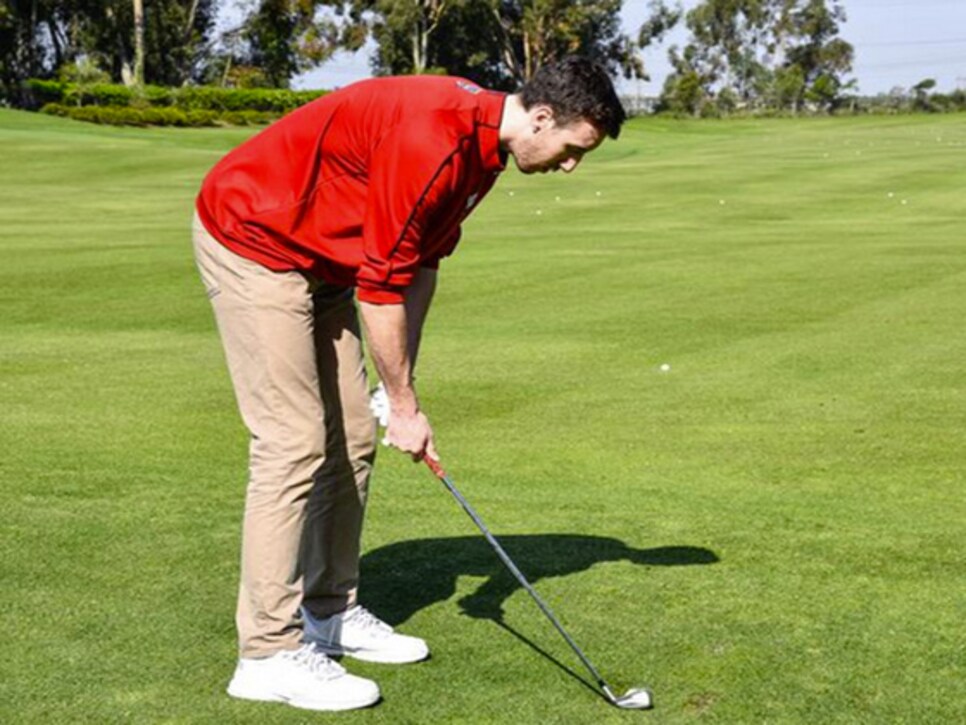 Kaminsky went through with a full fitting at Callaway -- here are some photos from the facility last week.