The Loop
7 big leaguers on how they balance baseball with their love of golf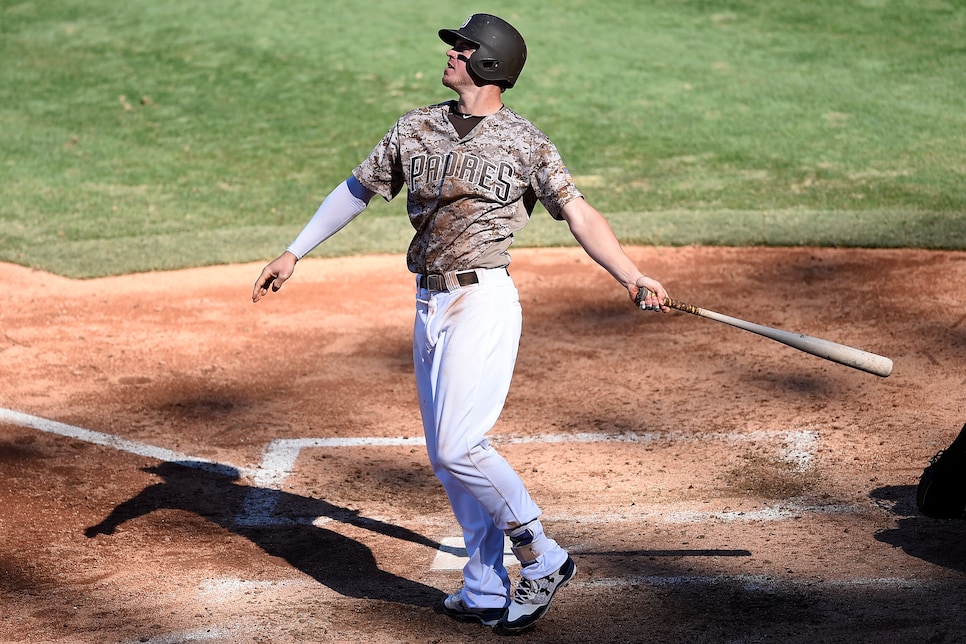 Many baseball players have been known for playing golf as well, especially during spring training. Fewer are doing so now because of changing workout routines and schedules. But it still remains popular with some players – the San Diego Padres even held a golf scramble at Wildfire in Phoenix this week.
Here are some thoughts from various players on playing the two sports:
Oakland Athletics manager Bob Melvin on the decline: "Guys are so much more into their sleep and nutrition and are there at the ballpark earlier, and they're working out. I would say it's far fewer. Back when I played, it was basically, if you left spring practice early, everyone went to the golf course.
"It's not the same now. I would say more pitchers golf because they get off a little earlier but not nearly the contingent as it used to be. There are a lot of coaches that still do. But not too many guys setting up tee times.''
San Diego Padres starter Craig Stammen on how he loves playing golf: "During the regular season I play whenever we have an off-day and sometimes in the morning before games. It's kind of my release from baseball a little bit. My four hours golfing is my time away from thinking about baseball. I find it very therapeutic.
"You get up early and get your body moving instead of sitting in your hotel room watching TV. To me if we're riding in a cart, it's not going to take too much energy out of us. If anything, it relaxes you for the game so we're a little more on our game.''
Padres reliever Kirby Yates on the mental aspects of the two sports: "The mental part of golf and pitching couldn't be more similar. I mean, all the bad thoughts that you get in your brain and how they affect you and just how you have to separate from each shot the same way you have to separate from each pitch and try to move on. It's amazing how when you get better at golf, even more and more similarities there are to pitching. It's one of those things where I'm trying to get better every day.
"On the other hand it's hard because I don't know as much about golf as I do pitching.''
Oakland shortstop Marcus Semien on the difference between hitting a golf ball on a tee and a baseball thrown at 95-100 miles: "We don't have to hit the ball right down the middle every time (in baseball). We can hit a ball down the line, which would be a slice in golf but would be a triple for us. …
"Some guys think (playing golf) affects their baseball swing. I don't think so. It's just a hobby.''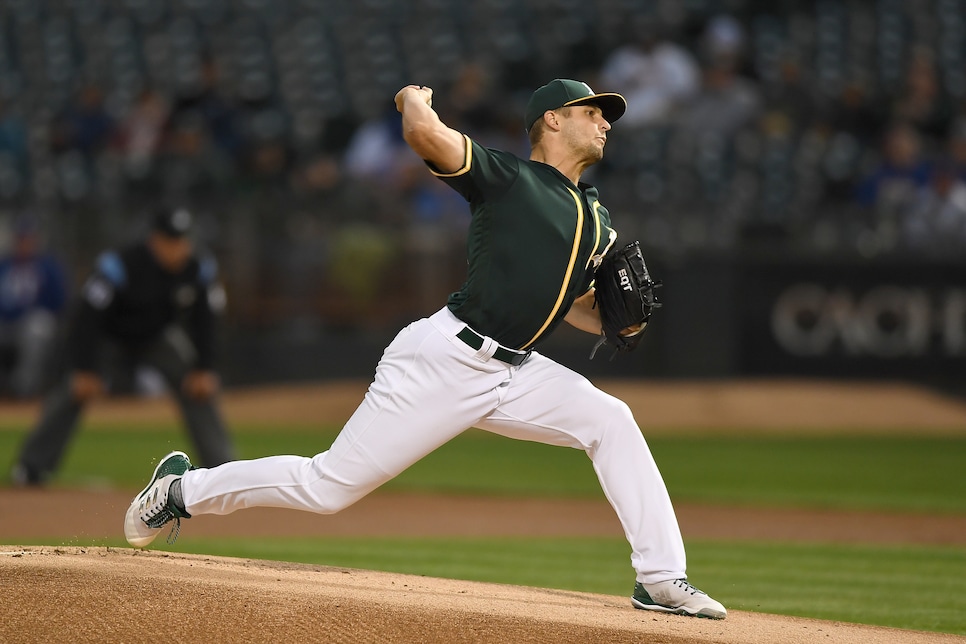 Oakland starter Kendall Graveman on the effects of playing golf: "Sometimes it's a little demanding on the body but you have to pick and choose the dates you can go play. … I think that's what I like the most about it is you're able to compete in the off-season and be safe. It's not like playing a game of pickup basketball or something where there is a risk of injury. …
"We're getting ready for inter-league play so I have to go hit. Hopefully my hitting won't mess up my golf swing.''
San Diego's Wil Myers on why crowds must be silent in golf but not in baseball: "I think it's just the way both games have been played for years and years. I feel like if we played baseball and the crowd had to be silent, I don't think anyone would enjoy it. And I feel that in golf, if the fans got to cheer before they hit the ball, they wouldn't enjoy it either. That's just the way the two games have been played and what everyone is accustomed too.''
Graveman on courses being crowded this spring (not by ballplayers): "For me, over the last four years, this has been the most crowded I've seen it. The economy is doing better, people are doing better with their money. And Tiger is back. I think that has a lot to do with it.''
Oakland reliever Ryan Buchter on playing golf: "It's just another way to compete, for fun or whatever. My wife always asks me why do you love (playing golf) so much if it's so hard and I say, 'That's why. It's hard and I like to compete. …
"I did tell my wife this year there will be an off day where we'll travel to Pebble so I can get out on Pebble. I told her, 'We'll stay overnight at the hotel and you can sit at the pool with the baby but I have to play Pebble this year.'''