The Loop
The 7 most interesting pro-am pairings at Pebble Beach this week
You could argue that PGA Tour pros play third fiddle at the AT&T Pebble Beach National Pro-Am. First, you've got the courses, especially the iconic Pebble Beach. Then, there are the celebrities. And finally, those guys with the names on their bags playing with the celebrities. We looked through the draw to find the seven most interesting pro-am pairings to watch this week:
D.A. Points and Bill Murray: For more than two decades, Murray has been the real star of this event. And he and Points have proven to be quite the tandem in recent years, winning the team competition in 2011.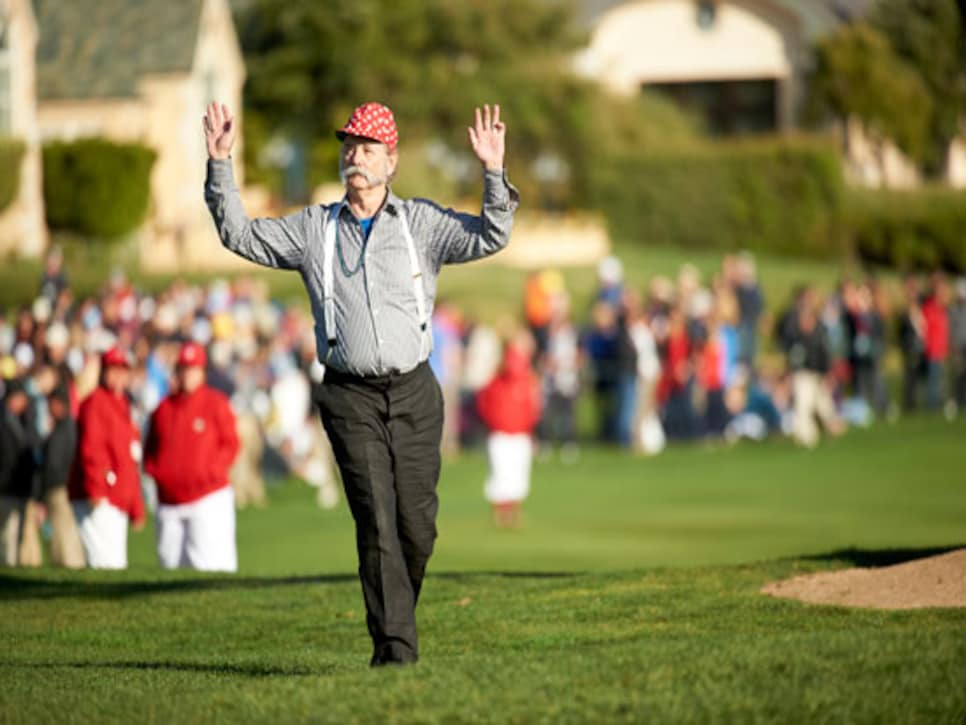 Richard S. Johnson and Peter Farrelly/Trevor Immelman and Bobby Farrelly: We can only hope the Farrelly brothers (Dumb and Dumber, There's Something About Mary, Kingpin, etc.) will be inspired to make a comedy about golf after being put in the same foursome.
Dustin Johnson and Wayne Gretzky: DJ played with the hockey legend in this event for the first time last year and handled the pressure of playing with his future father-in-law just fine with a T-2.
Ian Poulter and Kenny G: Obviously, this group packs a lot of star power, but they're also a serious threat this year. Kenny G, a former plus-handicapper, is playing to a 2. The PGA Tour might have to investigate if they win.
John Daly and Herm Edwards: Daly's partner from last year, Kid Rock, has been replaced by a former NFL coach famous for his "You play to win the game" mantra. Perhaps, he's the kick in the Loudmouth Pants that Daly needs to contend again at a PGA Tour event.
Fred Funk and Craig T. Nelson: Speaking of coaches, the former coach of the Maryland golf team and "Coach" himself? Clever!
UPDATE: Fred Funk withdrew before the first round and was replaced by Len Mattiace. As far as we know, Mattiace was never a coach, so there goes that.