Golf Films
63 years later, one of golf's most influential stories is being told on the big screen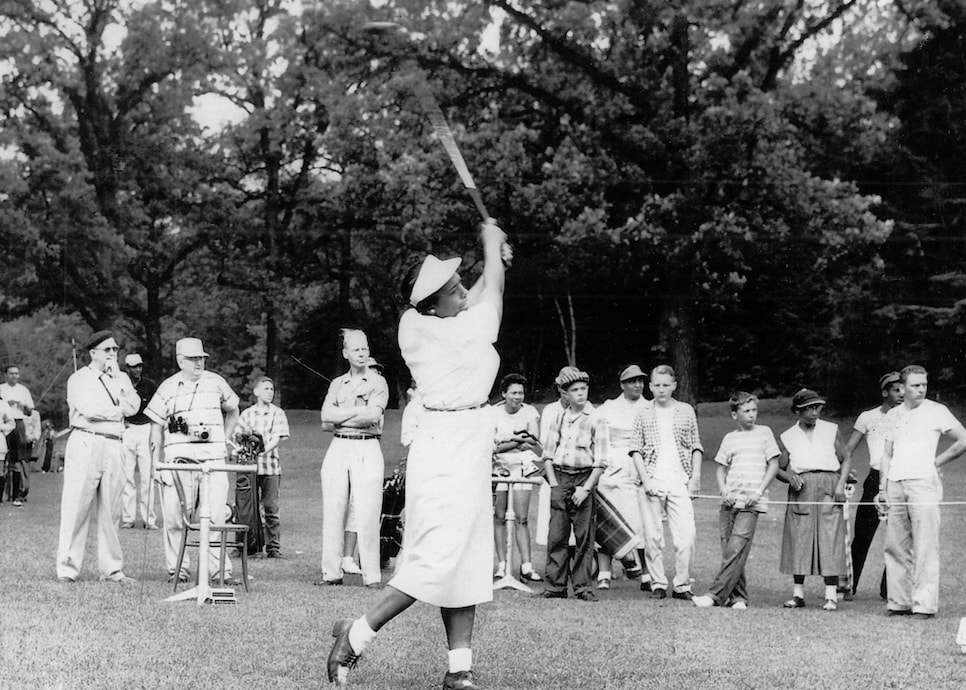 One of the most influential players in golf is someone you might not have even heard of: Ann Gregory. Famously referred to as the "Queen of Negro Golf," Gregory was a trailblazer for women of color in athletics as the first black woman to play in a USGA championship. Earlier this year, a feature film, "Playing Through," came out to celebrate Gregory's incredible life and career.
Based on real events, "Playing Through" is a fictional telling of Gregory's life and the adversity she overcame as a black woman playing golf during the 1950's. (Gregory was 77 years old when she died in 1990.) The film highlights major moments from her golf career—specifically the 1959 U.S. Women's Amateur at Congressional Country Club.
In the movie, Gregory competes against the fictional Babs Whatling, an affluent white woman from the South. We get a glimpse into the two women's contrasting backgrounds, setting a vivid stage for what will soon be a fiery competition.
Leading up to the match, we see the stark differences between Whatling and Gregory, who's battling criticism from all angles. But their clear disparities seem to fade away once they step onto the first tee and their unforgettable match ensues.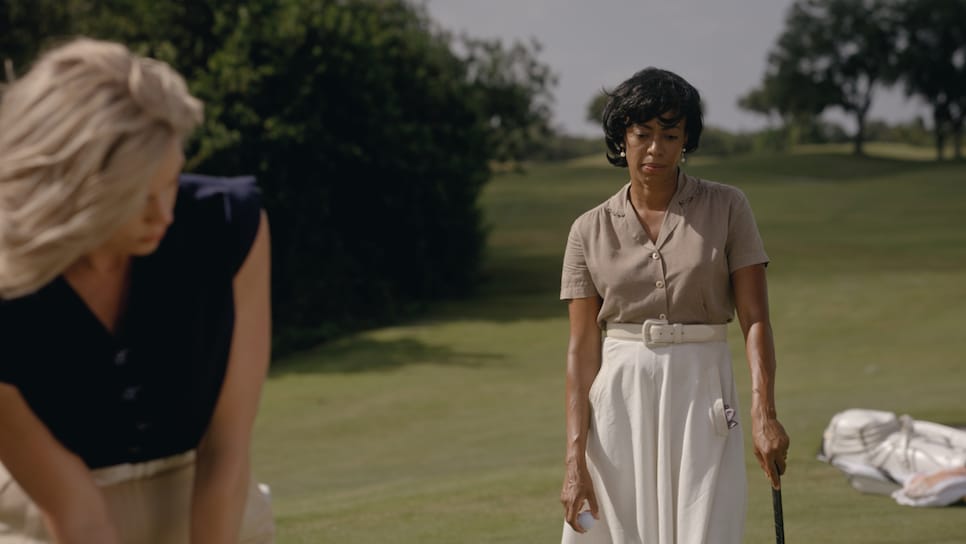 Although the story and some of the characters are fictional, the movie is based on the real 1959 U.S. Women's Amateur match that Gregory played against Josephine Knowlton "Dadie" Jordan. Even more interesting? The movie was written by Jordan's son, Curtis Jordan.
He says the inspiration for the story came from a conversation he had over 30 years ago. Curtis Jordan, who was the rowing coach at Princeton, was approached at a rowing competition by a friend who had read an article about Gregory playing against his mother, who died in 2009.
Curious, Jordan asked his mom about her prominent amateur golf career, but she didn't have much to say. That didn't stop Jordan from wanting to tell Gregory's story. "It stayed with me, and I couldn't get away from it," he said.
Knowing how fierce of a competitor his mother was, it wasn't hard for Jordan to sit down and bring the match to life. Throughout the writing and filming process Jordan was dedicated to making sure the film had an authentic female perspective. He consulted with multiple female writers on the script and hired director Balbinka Korzeniowska to ensure every aspect of the film was true to the high-level female athletes he was honoring.
"During the editing process, I had people try to change the script and make them friends. They wanted them to share recipes, but this was a highly competitive moment that I didn't want to be minimized," Jordan said.
This attention to detail was not only apparent in the script, but in their casting as well. When finding someone to play Gregory, Jordan made it clear he wanted a golfer—but what he got was even better.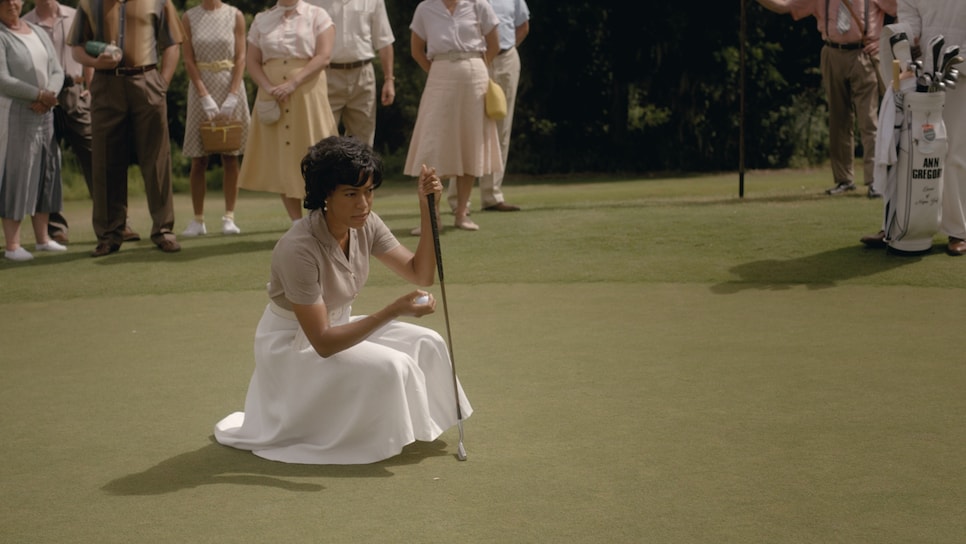 Andia Winslow, who plays Gregory in the movie, is a professional golfer who is no stranger to breaking barriers herself. When she joined the Yale golf team in 2000, she became the first black woman to play varsity golf in the Ivy League. Although Winslow has voiceover experience, she had no formal acting experience when she was cast. Jordan felt Winslow would be perfect for the role.
"As we were signing papers, Andia turned to me and said, 'You know the Gregorys are family friends. In fact, I started playing golf because of her,'" Jordan said.
Getting to play your idol in a film about their life—talk about a full-circle moment.
Through Andia, the team got to know Gregory's daughter JoAnn Overstreet and her family. This connection helped Jordan and his team tell Gregory's story with more personal and historical accuracy and created a lasting connection between them.
Once they had the script and lead roles cast, they were ready to film. Unfortunately, the COVID-19 pandemic hit and they had to pivot from their original production plan.
"In an effort to support Sarasota's strong performing arts community, we partnered with the Ringling College of Arts and Design film school, the Sarasota Opera and the Westcoast Black Theatre for our cast, crew, facilities and more," Jordan said. "It was such a collaborative effort. By the end of shooting, the entire Sarasota community was very involved in the film's success."
The community was so involved that Jordan made all three institutions partial equity owners of the film.
"Playing Through" has won the Audience Award at the Sarasota Film Festival, was highlighted as one of the top seven feature films at Durban International Film Festival and is one of three HBOMax nominees for Best Picture at the Martha's Vineyard African American Film Festival this week.
Jordan's plans for the film go beyond festivals. He also hopes to share "Playing Through" with people for whom Gregory's story resonates., and that will start with the inaugural Black Golfers' Weekend scheduled for October.