Apparel
6 up-and-coming golf clothing brands you haven't heard of yet (but should)
Let's say you're a golfer who's beginning to place greater value on the quality of what you wear. Let's say you also see the value in supporting small, up-and-coming brands that generally ideate and design all their goods right here in the U.S. Lastly, let's also say that while you might not want to admit fashion is at the forefront of your mind, you certainly care about it in an understated way. Then read on, fellow golfers. Because here are six brands that are bringing a fresh twist to the golf apparel industry. You probably never knew they existed, but you'll want to support them in a hurry.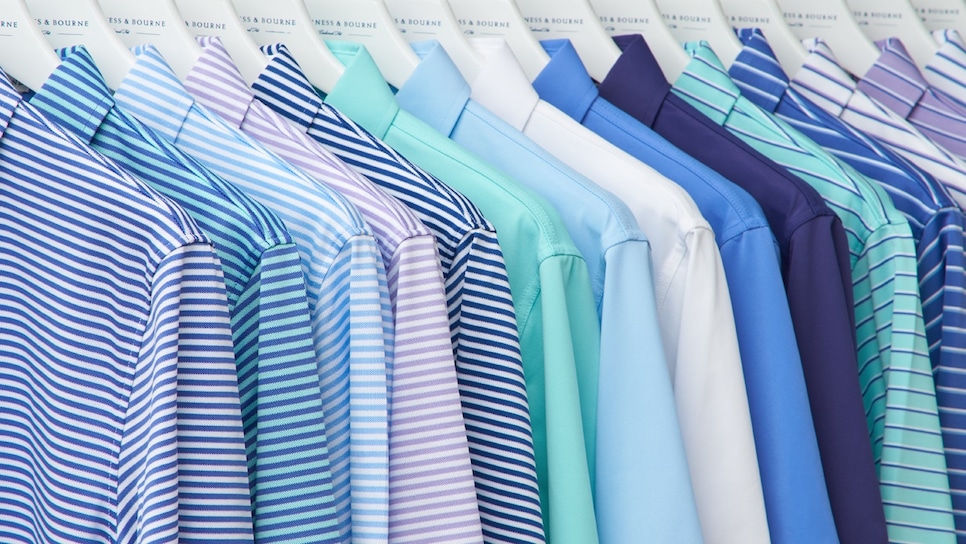 If you're looking for apparel that offers classic style with a modern, slightly-slimmer fit, consider Holderness & Bourne. Alex Holderness and John Bourne, former Wall Streeters who met at Yale's School of Management, launched the brand in 2015 after years of discussing their desire for golf clothing that married an understated sense of style with modern fit and discreet branding. They felt there was a void between the long-established companies that weren't offering tailored fits with contemporary brands that offer overly-athletic designs plastered with in-your-face branding. As such, H&B polos are made with premium fabrics and are sorted into two categories: performance and cotton. The spread collars have collar stays to provide the structure you'd find in a well-made dress shirt, and the polos are kept clean of any logos or branding. H&B also offers quarter-zip sweaters, vests, an array of bags (from shoe bags to weekenders), belts and headcovers, with plans to launch a line of shorts and trousers at some point within the next two years. You can buy these pieces online and at select pro shops around the country.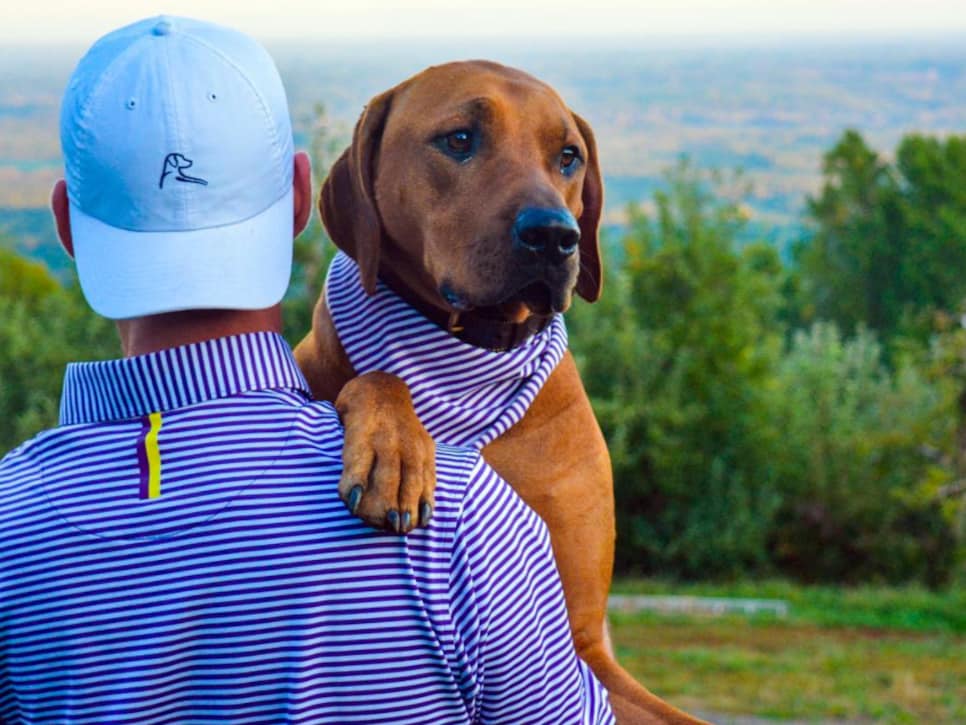 While attending the Darden School of Business, three friends—Matt Loftus, Kristina Loftus, Kevin Hubbard—identified a need for premium-quality activewear. Clothes that looked good while wicking away sweat and standing strong in the test of wear and tear. So they launched Rhoback in 2016 as a high-end activewear brand for dynamic guys who like to wear bright, stylish clothes. (The name Rhoback derives from the Rhodesian Ridgeback, a dog that craves an active life.) Right now, the brand offers polos, quarter-zips, hats and visors, but plans to expand are already in motion. While most Rhoback sales occur online, the crew travels up and down the East Coast, from Charleston to Nantucket, in a wooden camper they call The Rhoadie. They use it as a pop-up store and they partner with high-end retailers and pro shops. Rhoback purchases feel good not only because the items are well made, but also because a portion of each transaction goes to American Humane, an organization dedicated to rescuing dogs across the country and training them to be service dogs for veterans with Post Traumatic Stress Disorder.

Remember those vintage polos Seve Ballesteros, Arnold Palmer, Gary Players and others would wear that had 4-button plackets and strong collars? Billy Nachman and Hobson Brown loved that look, but they became frustrated when they couldn't find it in the marketplace. So they decided to create their own. That's when they launched Criquet in 2010. Fueled by their love of that vintage, laid-back style and memories from the collared shirts they wore to prep school and the hand-me-downs they got as teenagers, they've gone on to design a wide array of polos, button-downs, sweaters and pullovers. While the majority of Criquet polos are made with 100 percent cotton, some more recent styles are designed with a mix of cotton and spandex for more athletic performance benefits that have the same vintage look. Criquet has managed to generate a devoted following, and actor Luke Wilson even works with the brand as an advocate and spokesperson. Criquet sells most of its products online but also in select pro shops around the country.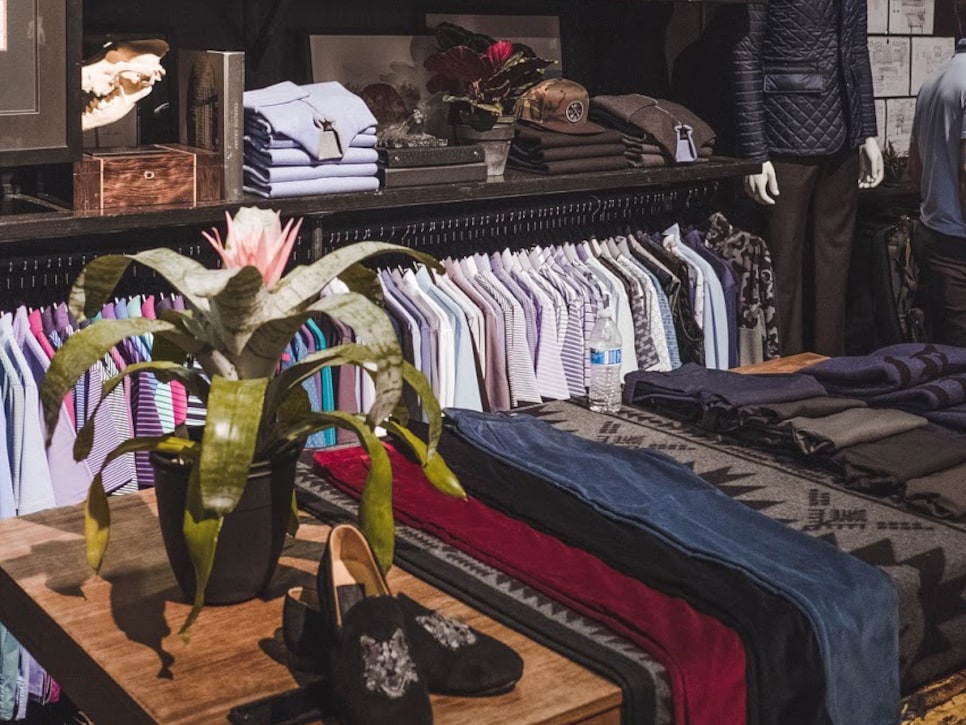 Okay, so maybe you have heard of Greyson. But if you haven't, you're in for a treat. Charlie Schaefer, Ralph Lauren's former Senior Vice President of Design, launched Greyson in 2015 on golf's biggest stage: the Masters. He partnered with Morgan Hoffman to debut the Greyson collection on Augusta's fairways, which paid off big-time when Hoffmann not only made the cut but finished in the top 30. From all-over prints to bold solids, Hoffmann showcased Greyson's impressive range, which only continues to get more impressive. Now offering more than 15 polos, dozens of shorts and trousers, outerwear that spans from puffer vests and simple quarter-zips to cardigans and jackets, as well as lifestyle pieces such as hoodies, joggers, caps and bags, Greyson is a full-suite company with an even more impressive aesthetic range of designs, fabrics and patterns. Justin Timberlake is a fan of Greyson's, wearing the brand's Spiritchaser hoodie ($300) while warming up for his Super Bowl halftime show. Greyson's stable still centers around Hoffmann, but now also includes Kelly Kraft and Luke Donald, a former world No. 1 golfer who's consistently considered among the sport's best-dressed. Greyson products are sold in pro shops around the country, and also online.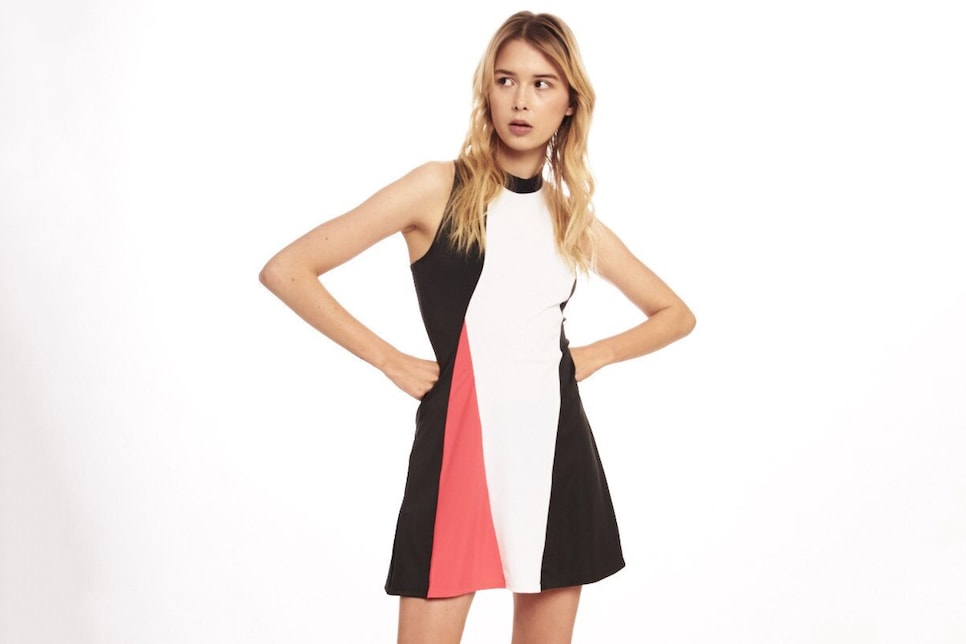 "High fashion" and "golf apparel" don't typically live in the same sentence, but Foray Golf is trying to change that. The New York City-based company, which launched in 2017, has designed a "core collection" of pieces that includes sleeveless polos, long-sleeve polos, slim-fit ankle pants, skirts with built-in shorts that have hidden pockets, and bodysuits that are designed to keep a woman's midsection covered as she swings. But what makes Foray truly stand apart is its approach to capsule collections. Much like many high-end brands that exist in mainstream fashion, Foray releases a new collection of three or four trendy pieces every four weeks. The production of these pieces is always limited, and they're sold with a large tag that tells the consumer how many of them exist (the tag will say, for example: "7 of 220"). Foray items are made in the USA from premium European fabrics and the company has made a strong effort to support professional female golfers. Its price tags are not for the faint of heart—prices range from $95 for a sleeveless polo to $225 for high-end jackets. While Foray is currently selling most of its products online, it's gradually becoming a staple in higher-end pro shops across the country.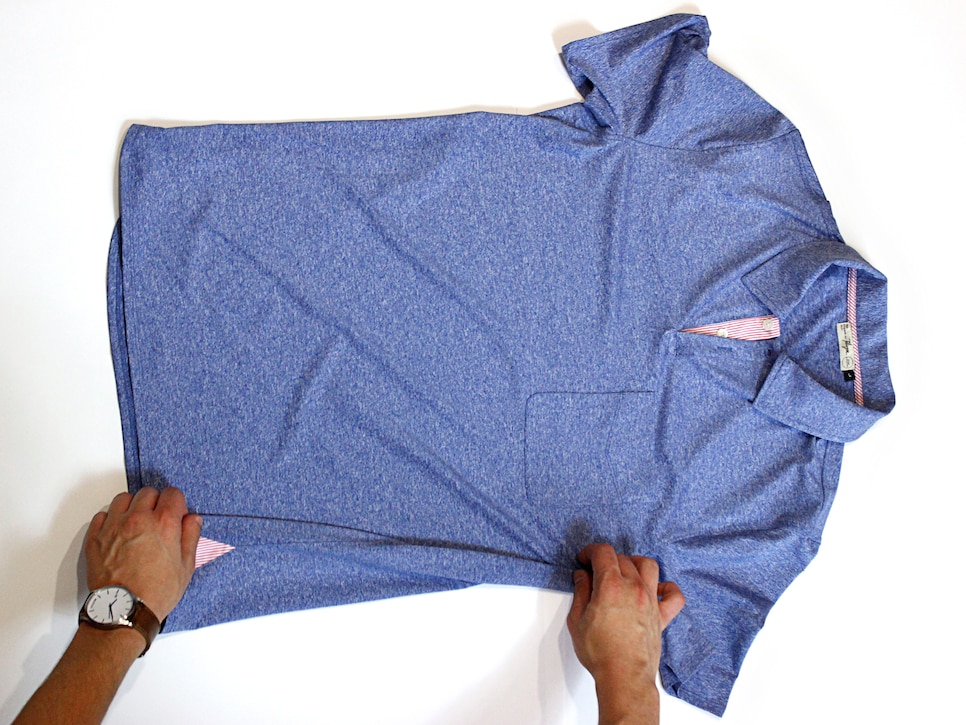 While the brands above have substantial inventories, hefty warehouses and multi-person teams, Tillinger has none of that. What it has, however, is passion and drive. Jordan Sack, a 25-year-old golfer who lives in New York City and works full-time at a women's haircare e-commerce company, launched Tillinger in April 2017 as a limited collection of two polos. He's a team of one, and he works nights and weekends to design and sell polos that can be as easily worn on the golf course as they can to a date or to the office. Consequently, Tillinger polos aren't branded with a single logo, they're offered in such muted colors as charcoal and navy blue, and they're designed with subtle printed accents that help a golfer show off his style without being loud about it. The polos are made with a fabric that blends polyester with lycra for an athletic, comfortable fit, and they're designed with one pocket across the left chest that adds a traditional touch to an otherwise-modern look. Sack wants Tillinger to grow into a robust e-commerce, direct-to-consumer company and he credits Everlane's relentless transparency and Outdoor Voice's authentic branding as his primary sources of inspiration. That's why he goes out of his way to outline how much each of his polos cost to make, he's outlined the hardships of working with production companies in Manhattan and in Colombia, and he's going out of his way to position Tillinger as appropriate for golfers of all ages and races. Sack is anticipating a fresh inventory of polos to arrive in the coming weeks, which he'll then hold and sell from his Manhattan apartment. But he's working on a few big projects and collaborations as I type, so keep your eye on Tillinger as a potential big player in the game and space we all love.