The Loop
6 keys to business success that will immediately improve your golf game
Hustle. Unless your group is playing horrendously slow, it's a word rarely thrown around in golf circles. And it's unfortunate, really, because a lot of golfers could improve faster by applying a bit more urgency when they practice. It's one thing to be obsessed with the game — swinging a club in your office while on a conference call, soaking up every new swing tip or video on YouTube. It's another, however, to make it useful, valuable, focused time. "Hustle" time.
Nobody embraces the concept of hustle as well as entrepreneur Gary Vaynerchuk. The Founder and CEO of VaynerMedia, Vaynerchuk (@garyvee on twitter) grew his father's wine business from $3 million to $50 million a year in just five years, has written three New York Times best-selling books (his fourth book, #AskGaryVee: One Entrepreneur's Take on Leadership, Social Media, & Self-Awareness, launches Tuesday). He also consults with several Fortune 500 companies, providing social media and business strategy services. Simply put, he's a firm believer that if you want to accomplish anything you set your mind to, you have to put in the work.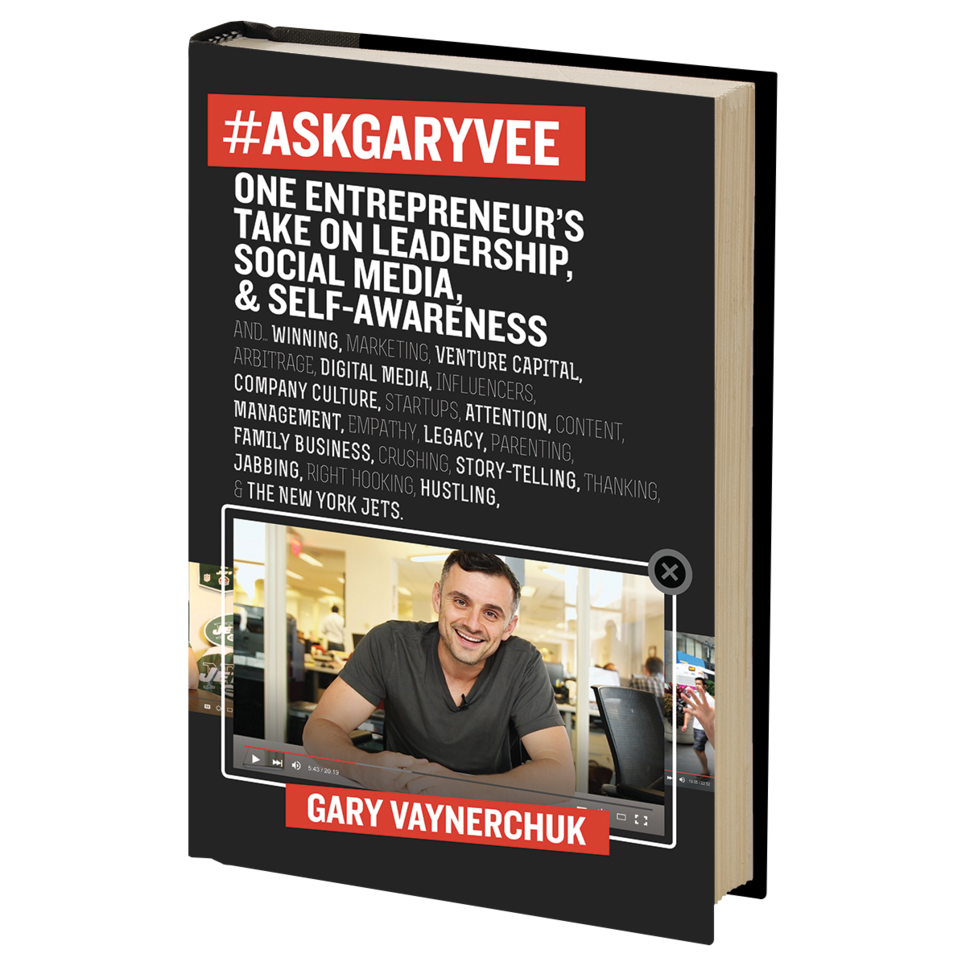 I asked Vaynerchuk how golfers could apply his hustle mentality because I'm always curious myself how we can find new ways to improve. At first glance, it might seem odd that a media entrepreneur would be able to help my golf game. And admittedly, I'm an outside-the-box kind of thinker. But with Gary being one of the most time-efficient, hard-working people I follow online, I suspected he'd have great advice for how to make my practice time—and my mindset—better. We could call it a "life hack" for golf (the one instance I've found "hacking" to be a good thing.) Most of us don't have much time to practice, so making it more efficient is something we can all benefit from. I believe that success in one industry may hold clues that can translate to another. Here, Gary's six keys he applies to entrepreneurship that also translates to golfers looking to get better.
1. Put in the time to see results on the course and in business
"If you're serious about improving your game it must extend beyond playing the occasional 18 holes with friends. Finding an additional hour a week to improve your long game at the driving range will pay dividends. No minute of my day is not utilized, from taking calls with business partners in transit between meetings or responding to entrepreneur fans on social media. I use every waking moment to do the work that I love. Want results? Putting in the time matters."
2. Self-assess for success
"When you know how to practice, you'll make better, more efficient use of your time. Audit yourself and look hard at your swing, stance, etc. to understand your strengths and weaknesses in your particular game. In addition, ask a fellow golf buddy--someone you trust to advise you--to watch you play and give their take, as they may see something you don't. Then, take that feedback to understand where you can adjust to improve. I'm insanely self-aware, and knowing where I excel and where I can adjust and improve has helped me win on many different fronts. Focusing on your abilities, both on the course and in business, will always give you the greatest return."
3. See every hole as a fresh opportunity
"As in business, consistently improving in golf takes focus. Too many people can get cocky after an impressive 3-hole stretch, or first successful business venture, but it's important not to lose sight of the long game. Each hole, no matter how difficult, has its own challenges. Short-term success is great, but I don't get lost in it, and am back to focusing on how I can score again immediately after my latest win. It's how I maintain my own overall game, and continue laying groundwork for important goals that may take me 5 or 10 years to accomplish."
4. Ignore the competition
"The easiest way to get distracted is to spend your time--your most valuable asset--distracted by how others are playing or behaving. Focus on yourself and your game plan. Period. Shut out the scorecard or leaderboard and stick to what you know."
5. Go do something other than play golf 
"Yes, I know I've said to give your game more time, but breaks matter, too. Doing other things you love helps you come back to the course or office with fresh eyes. For me it's watching the New York Jets play football. By allowing yourself to get rid of the pressure and "empty your bucket," you'll be more focused at work and more in tune with yourself while you're playing 18 holes."
6. How you conduct yourself is more important than what you shoot "I'm fiercely competitive, and a big fan of breaking the rules, but there are certain rules of the game I respect. Stay in the good graces of others by adhering to good etiquette, knowing when to listen and when to speak, and essentially being a good partner both on and off the links so people will want to play (or work) with you again."