The Loop
5 things to talk about with your buddies on the course this weekend
From sports to TV to politics (OK, so mostly the first two), we offer five hot topics that are sure to liven up your round of golf:
1. Ryder Cup: We're still talking about this? Yep, we're still talking about this. The PGA of America will put together a special Ryder Cup task force to help with everything from captain selection to player selection. Tiger Woods and Phil Mickelson are reportedly involved because of all their Ryder Cup success because they're Tiger Woods and Phil Mickelson. Meanwhile, it's not all smooth sailing on the European side. Darren Clarke and Miguel Angel Jimenez are both drawing support to be the captain in 2016, and some have apparently been questioning if Jimenez's English skills are good enough. Puh-lease.
2. "Gone Girl": Since I'm so hip, I saw this blockbuster thriller on opening night. Despite my stickler boss pointing out a fact error regarding the purchased golf clubs, the movie is very good -- and not just because that model from Robin Thicke's "Blurred Lines" video (below) is in it. SPOILER ALERT: Kidding! I don't want to give anything away. Just know it's probably not the fuzziest date movie out there . . .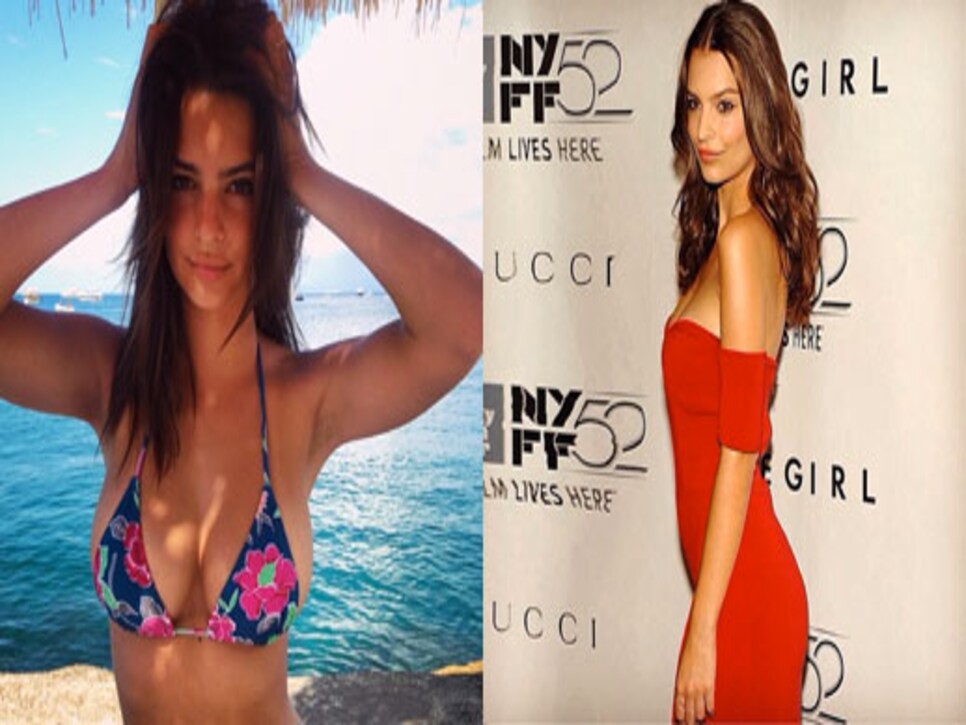 3. Clayton Kershaw: Last week, we sympathized with baseball's best general manager, Billy Beane, for being knocked out of the MLB playoffs. This week, we feel for the game's best pitcher. After an all-time great season (21-3 with a 1.77 ERA) that will lead to Kershaw winning a third N.L. Cy Young Award and (likely) a first MVP, the Los Angeles Dodgers lefty came up short in the divisional series against the St. Louis Cardinals. Kershaw lost both starts despite striking out 19 Cardinals in 12.2 innings and now faces a long off-season of being called a choker. Yes, he also went 0-2 against the Cardinals in the playoffs last year, but small sample sizes can be rough.
4. Cardinals vs. Giants: But what could Kershaw do? Did anyone actually expect the Cardinals to lose? It seems like this team from St. Louis is destined for playoff success every year, no matter who the manager (Sorry, Tony LaRussa). Same goes for the San Francisco Giants. If not for the Boston Red Sox incredible (aka lucky) run last year, these two teams would have combined to win the last four World Series. They begin the NLCS on Saturday. In contrast, two teams, the Baltimore Orioles and Kansas City Royals, who have a combined 60 years of not playing in the Fall Classic will square off in the ALCS.
5. Joe and Teresa Giudice: This week in "what my fiancee made me watch on TV" focuses on this couple of "Real Housewives of New Jersey" fame. The two were recently convicted on felony fraud charges (41 months for Joe and 15 for Teresa) and did a sitdown interview with Bravo host/reality TV guru Andy Cohen. If they hoped to gain sympathy from viewers, they didn't get it from me by blaming a lot of their legal woes on the show and their accountant. The entertaining Cohen, however, went up in my book. And he's actually a legit St. Louis Cardinals fan. OK, I've been watching WAY too much Bravo.