The Loop
5 things to talk about with your buddies on the course this weekend
From sports to TV to politics (OK, so mostly the first two), we offer five hot topics that are sure to liven up your round of golf:
1. The Final Four: Even if your bracket busted weeks ago or you don't have a strong rooting interest in any of the four schools, this is still the biggest sporting event of the weekend. And if you didn't attend the University of Kentucky or weren't born in the "Bluegrass State," you're likely pulling for anyone other than John Calipari. See? You do have a strong rooting interest.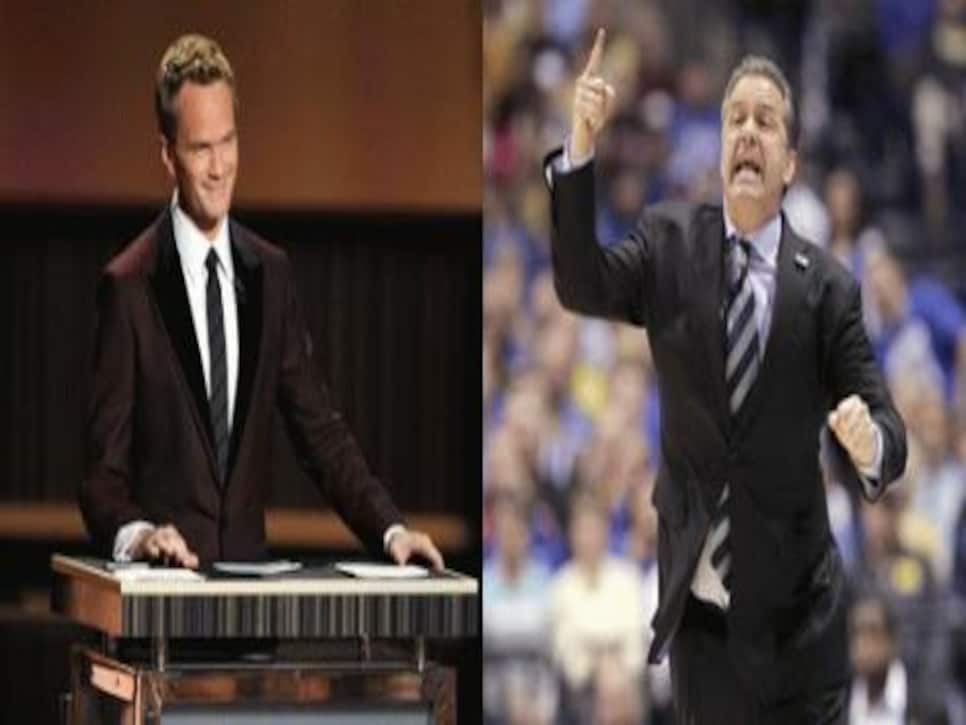 2. MLB's Opening Week: Baseball is back! You should be excited unless your team is based in a small market or resides in the biggest market, New York. Then your team probably isn't very good. Or maybe you're just a big fantasy baseball guy. Who did you get in your draft? Who are you eying as potential sleepers? After this weekend, no one cares. But while it's still fresh, you're allowed to talk about it. A little.
3. "How I Met Your Mother": After all that, Barney and Robin got divorced? And the Mother is DEAD? The finale to this show that ran for nine years seemed to disappoint just about everyone other than die-hard fans of Jim Nantz, who made a cameo. Sad, because it was always a show that seemed to appeal to everyone. It was like a long romantic comedy that you could watch with your girlfriend as well as the boys (Thank you, Neil Patrick Harris, aka "Barney Stinson").
4. Paulina Gretzky: OK, so this is a bit of a selfish one, but the Great One's daughter being on the May cover of Golf Digest generated enough buzz to get mentioned on "Good Morning America."  Whether you disagree with the choice or have already bought 10 copies, it's something people -- especially golfers -- are talking about. Oh yeah, speaking of golf, there's also a certain tournament at Augusta National next week that won't involve a certain golfer. . .
5. David Letterman: The legendary late night funnyman announced he'll be retiring after 2015. Smart move. He'll get almost two years of guests giving him gifts. So, who should replace him? What about Ricky Gervais? Eh, too busy with other projects. Louis C.K.? Same. Or how about NPH? As we mentioned above, his CBS show's run has come to an end. And unlike those other two, the guy has spent nearly a decade "suiting up."