The Loop
5 things to talk about with your buddies on the course this weekend
From sports to TV to politics (OK, so mostly the first two), we offer five hot topics that are sure to liven up your round of golf:
1. Rory and Caroline: We were never fond of the "Wozilroy" tag, but we hate seeing breakups. Now the speculation begins over what really happened. We're going to go out on a limb and say it wasn't due to McIlroy not having enough say in the wedding invitations the two had just sent out. On the bright side, both are young, good-looking, rich athletes. They'll each find someone else soon (you can even bet on who Rory's next girlfriend will be). Speaking of engaged celebrity couples with awful combined names . . .
2. Kim and Kanye, aka "Kimye": This is going to be the biggest celebrity wedding ever, people!!! The two are expected to tie the knot over the weekend in Florence, Italy (after a Friday night rehearsal dinner in Paris!), but details have been kept to a minimum and the ceremony will NOT be filmed. You know, because Kim Kardashian never lets anything in her private life be taped.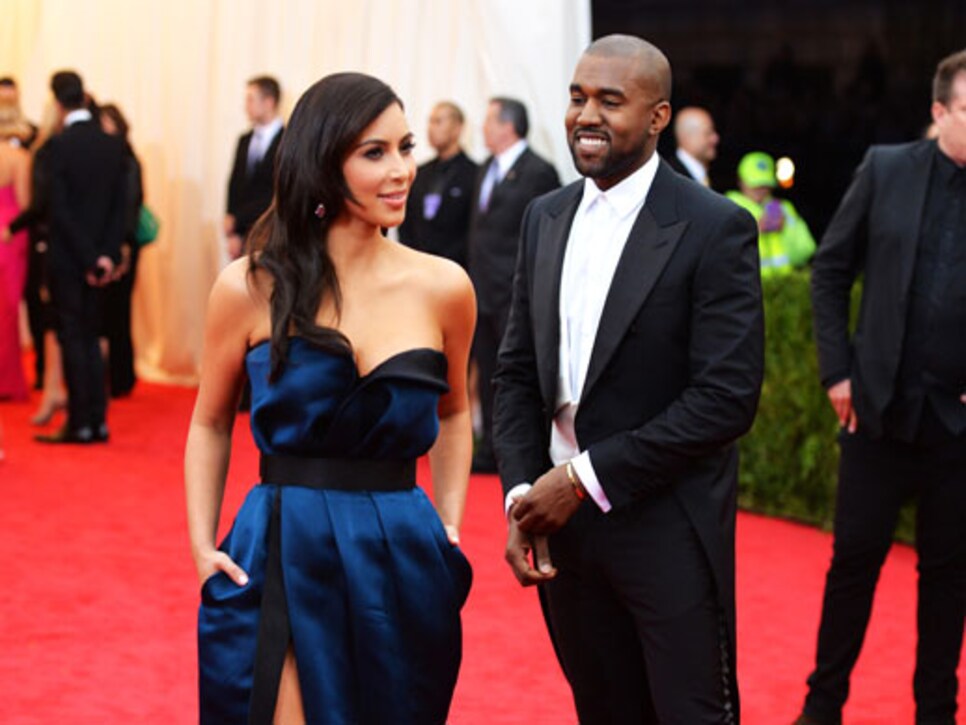 3. Justin Timberlake: One of our favorite celebrity golfers had another big night recently at the Billboard Music Awards, taking home a show-high seven trophies. However, has anyone else noticed he hasn't been seen on the golf course as much lately? Is it possible that even Justin Timberlake is prone to the inevitable fewer rounds of golf that seem to come with every marriage?
4. San Antonio Spurs: You know how people often use the phrase so and so is "putting on a clinic"? Well, in the case of the Spurs, it actually appears this way when they run their machine-like offense. Kudos to Gregg Popovich, Tim Duncan, Tony Parker and Co. After putting together the best record during the regular season, San Antonio is steamrolling to another NBA Finals. The Spurs won their first two games of the Western Conference Finals against the Oklahoma City Thunder by an average of 26 points. It's fun watching this team play at such a high level, but we'll be sad to see NBA MVP Kevin Durant -- a friend of major championship golfers everywhere -- dismissed.
5. Yasiel Puig: The Cuban-defector-turned-Los-Angeles-Dodgers superstar gets criticized on a daily basis for everything from a lack of hustle to a lack of respect. Do you know what he also does on a daily basis? Make plays like THIS:
Seriously, I was going to write about the incredible season he's having (aside from fielding, he's been arguably the most dangerous offensive player in MLB) regardless, and then he added another highlight to his collection last night on the road against the New York Mets. Even Mets fans gave him a standing ovation. Well, the few Mets fans that were actually there.