The Loop
5 things to talk about with your buddies on the course this weekend
From sports to TV to politics (OK, so mostly the first two), we offer five hot topics that are sure to liven up your round of golf:
1. The Preakness Stakes: Leg two of the "Triple Crown" is Saturday evening and all eyes will be on Kentucky Derby winner California Chrome. The underdog (underhorse?) story lived up to its billing at Churchill Downs, pulling away from a big field to win comfortably. Not surprisingly, after that race and against just nine other horses, California Chrome is a heavy betting favorite in this race. It will also be a heavy fan favorite since most people would like to see a horse have a shot at capturing the Triple Crown for the first time since Affirmed in 1978. At least, until next month's Belmont Stakes when everyone will be left disappointed as usual.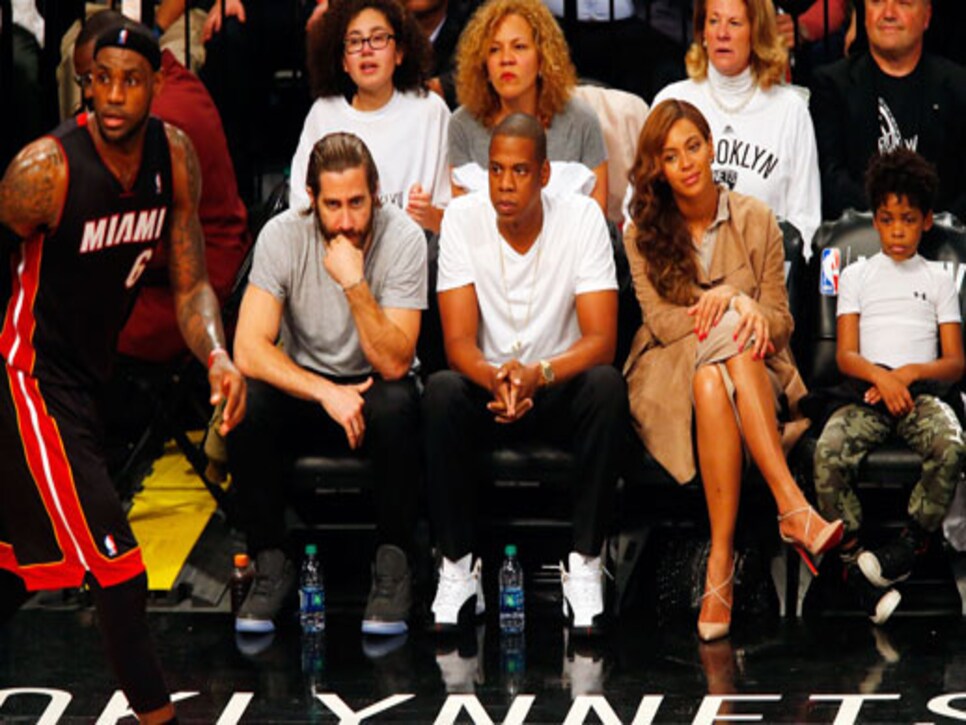 2. Jay Z and Solange: In case you didn't hear, Beyonce's sister (I admit, I thought Solange was some sort of trendy NYC club when I first heard the name) and the rapper got into a physical alteration in an elevator that was caught on security footage. The Carter-Knowles family has released a statement that doesn't explain why Jay Z's sister-in-law was hitting and kicking him (maybe she wanted to sit close to LeBron, too?), but that the two have apologized to each other and moved on. Phew! Now we can all move on, too. And speaking of LeBron. . .
3. NBA Conference Finals: Well, after all that talk about this year's NBA Playoffs being so exciting and unpredictable, we have the two top seeds in each conference remaining. Chalk! Not that we're complaining. The Miami Heat and Indiana Pacers will meet for a third straight year, and the San Antonio Spurs and Oklahoma City Thunder will have a rematch of their exciting meeting two years ago, which was won by the Thunder. The Spurs are slight favorites, but they will have to overcome the league's new MVP, Kevin Durant, as well as the Thunder's new good luck charm, Bubba Watson. Coach Popovich, how do you game plan for that?
4. New York Rangers: Or should I say, "MY New York Rangers." OK, so I haven't watched one minute of one NHL Playoff game (sorry, boss), but I did go on record and make the Rangers my Stanley Cup prediction in this very space a few weeks ago. The pick revolved around the team riding their "hot goalie," Henrik Lundqvist, and that's exactly what's happened. Man, predicting professional hockey is a lot easier than predicting professional golf.
5. The NFL Draft: ESPN's seemingly endless coverage addressed every possible talking point, but it's still fun to discuss among ourselves -- even if we won't see any of these guys actually play for another four months. What did you think about your favorite team's selections? Did it use its first-round pick to draft an offensive lineman? Ugh, so boring. What did you think about Johnny Manziel falling to No. 22? Ugh, enough about him! But seriously, what did you think about Johnny Football going to the Browns?