The Loop
5 things to talk about with your buddies on the course this weekend
From sports to TV to politics (OK, so mostly the first two), we offer five hot topics that are sure to liven up your round of golf:
1. Tim Howard: Forget about the U.S. soccer team's goalie making 16 saves, Howard did something way more impressive: Get the entire country talking about soccer. Unfortunately, Howard's efforts weren't enough to get the U.S. past the round of 16, but he was the clear star of the sports world this week.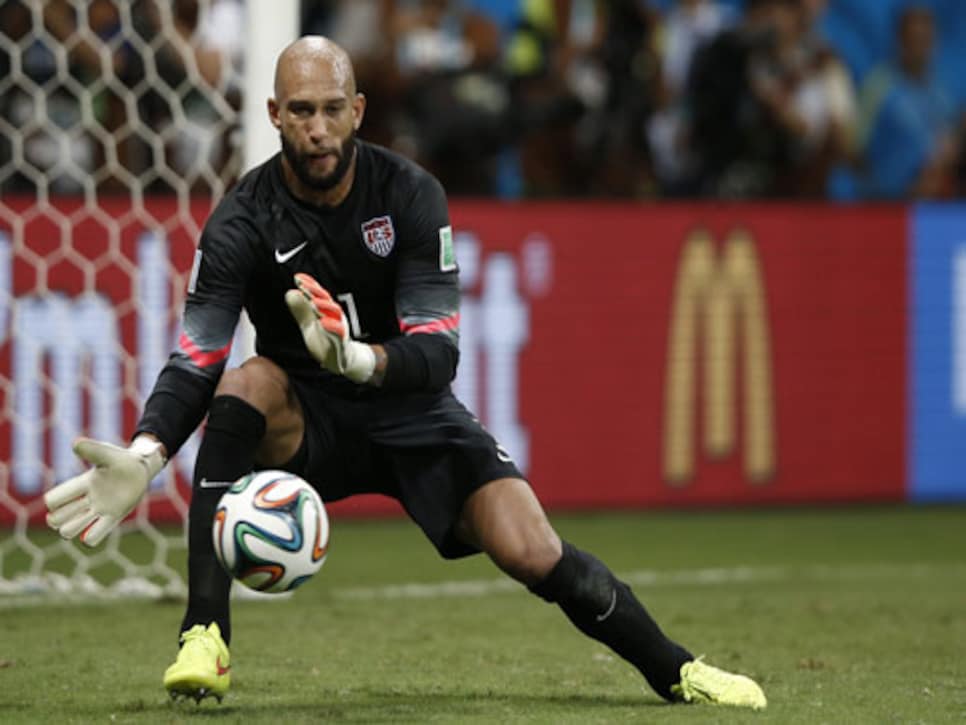 2. World Cup: Despite the end of the U.S. team's "great run" -- they won one out of four games -- there's still plenty of soccer to play. Which actual soccer power is going to win? My money is on Messi. I'm told he's the best player and I like only having to remember one name. Go Messi.
3. Tiger Woods: Golf's biggest name made his highly-anticipated return at Congressional last week and missed the cut by four strokes. We shouldn't have expected much more from a guy just coming back from back surgery, but his 3-for-16 (for two rounds) in scrambling was alarming. Or was it inspirational? Keep that in mind the next time you're hacking it around. You could go 3 for 16 in one round!
4. NBA free agents: Melo is on tour. LeBron is on vacation -- but teams are visiting his agent. This is fun! Actually, while it's fun for fans and the players being courted, it hasn't been a blast for one Houston Rocket: Jeremy Lin. His team, which is trying to sign Carmelo Anthony, put up photos of Melo wearing Lin's No. 7 jersey. Ouch. Melo and Lin had an interesting relationship in New York. Could Melo run Lin out of Houston, too? But back to LeBron. Where is he going?!!!
5. Ryan Gosling/Rachel McAdams: I've never seen the movie "The Notebook." No, I really haven't. I swear. But it seems like a favorite of just about every female I've ever met, so it must be a big deal. Anyway, a story came out this week that the two co-stars didn't get along during filming (I've got my man Ryan's back -- Have you seen "Crazy, Stupid, Love"?) and that Gosling wanted McAdams fired at one point. Spicy! I might just have to see this movie now. For the first time. I swear!