The Loop
5 things to talk about on the course: NBA Playoffs, "Get Hard," and Britt McHenry
From sports to TV to politics (OK, so mostly the first two), we offer five hot topics that are sure to liven up your round of golf:
1. Jordan Spieth: It's been nearly a week since his historic win, but golf -- and more importantly, sports -- fans are still buzzing. In case you didn't know, Spieth is only 21. And he's already won a green jacket and generated a LOT of hype. Can he catch Rory McIlroy in the world rankings? Is he the next Tiger?! How many majors will he win in his career? Will he win every major this year?! There's a lot to discuss, but pace yourselves. This guy should be around for awhile.
2. NBA Playoffs: After another long regular season, a long postseason is here. In the East, we have about a month to wait before the Cavaliers will take on the Atlanta Hawks in the conference finals. But in the West, oh boy, do things get real right away. The last day of the regular season wasn't good if you're a Spurs or Clippers fan. Despite being the hottest two teams in the league down the stretch, these two title contenders (and there probably are only four legit title contenders with the Cavs and the Warriors being the other two) will have to play each other in the first round. Rough. I'm thinking the Spurs get by and go all the way. It's tough to imagine anyone beating them in a seven-game series after the clinic they put on in last year's NBA Finals.
3. NHL Playoffs: Hockey's postseason has already started? (Remembers boss is a big Rangers fan) Oh, I mean, hockey's postseason has already started! Hooray! Last year, I picked the Rangers to win the Stanley Cup and they nearly did so I'm rolling with them again. This year, "the Blueshirts" -- as they're known to us big fans -- won the Presidents Trophy for having the NHL's best regular season record. They last achieved that in 1994, the last time they won the Stanley Cup. Boom! I just dropped some serious hockey knowledge on you.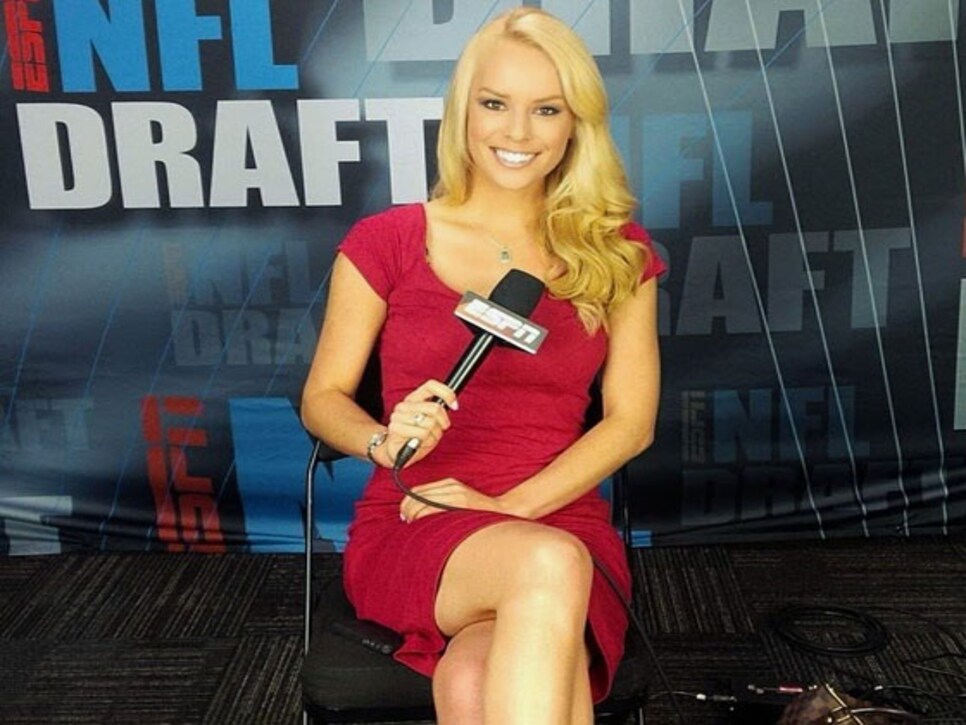 4. Britt McHenry: A video of the ESPN reporter going off on a towing company worker went viral on Thursday ("Lose some weight, baby girl"). It also prompted a fair discussion of whether McHenry (pictured above) deserved the week suspension she got from her employer for something that happened in her private life. No matter what your take is, I think we can all agree: Not acting like a horrible human being is usually a better strategy than acting like a horrible human being.
5. "Get Hard": My fiancee and I saw this Will Ferrell-Kevin Hart movie and it was as stupid as the previews made it seem. In other words, it was fantastic. OK, so fantastic is a bit strong, but it certainly topped my expectations. Hart was funny, and Ferrell? Well, he could read the telephone book out loud and I'd laugh hysterically. Hmm. "Telephone Book," starring Will Ferrell. You're welcome, Hollywood.