The Loop
5 things to talk about with your buddies on the course this weekend
From sports to TV to politics (OK, so mostly the first two), we offer five hot topics that are sure to liven up your round of golf:
1. LeBron James: He's back home in Cleveland and the city has magically been healed of all its ails by the biggest Nike billboard in history! And then? LeBron played perhaps the worst regular season game I've ever seen him play in the Cavs' opener, losing to my lowly Knicks. Seventeen points, four assists and eight turnovers? We got all excited for that? That's OK. As we all know, the NBA has a season that's way too long. King James has plenty of time to figure things out. And that billboard is pretty awesome.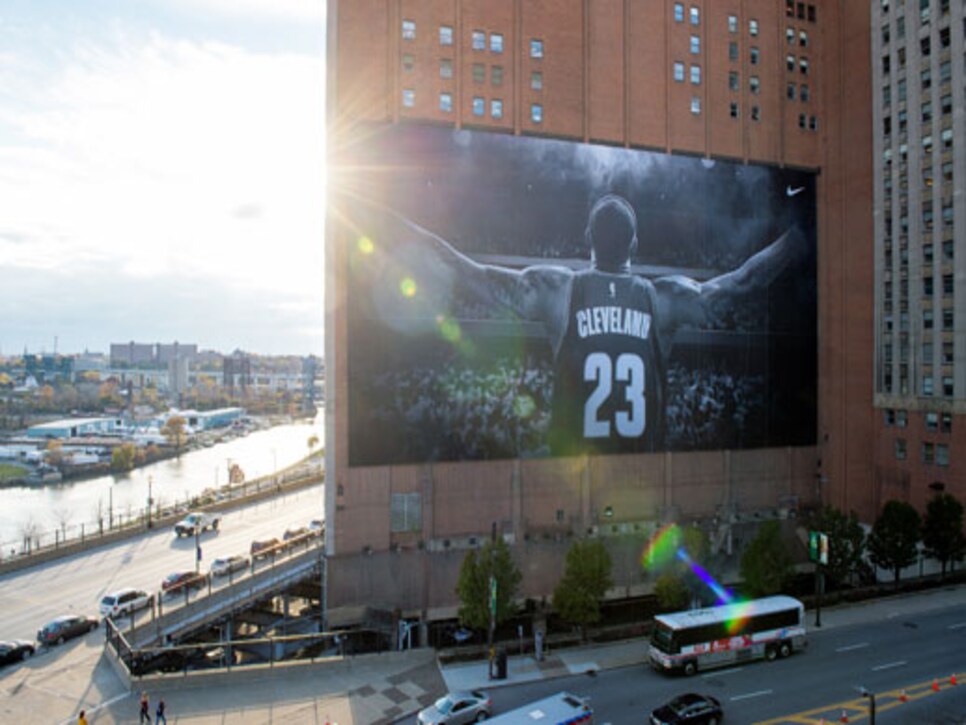 2. San Francisco Giants: Congrats. Again. The Giants are like the bizarro version of their bay-area rivals, the Oakland A's. They never seems that great until they makes it into the playoffs. Of course, it helps when you have Madison Bumgarner. At 25, he's already cemented his legacy as an October legend, helping the Giants to three titles. The lefty pitched 21 innings in the Fall Classic and allowed one run while picking up two wins and the longest-save in World Series history in Game 7 to easily earn MVP honors (he was also MVP of the NLCS). He now owns a 0.25 ERA and a 0.528 WHIP in the World Series. Ridiculous.
3. Mike Jirschele: Who? He's the Kansas City Royals third base coach (yeah, we had to Google him) who opted not to send Alex Gordon home in the bottom of the ninth inning after a wild single and two-base error by the Giants' outfield. From any camera angle, it looks like Gordon probably would have been thrown out to end the game, but what were the odds the Royals would get another hit? MADISON BUMGARNER was pitching! Nate Silver makes the case that even though Gordon's odds of scoring on the play were very low, it actually would have given the Royals a better chance of winning. We've learned not to argue with Nate Silver.
4. "The Affair": In semi "what my fiancee made me watch on TV" news, I'm totally hooked by this new drama on Showtime. I say "semi" because I was going to give it a chance anyway since Dominic West, who played one of TV's all-time great characters, Jimmy McNulty, on "The Wire" is one of the co-stars. As you can probably tell from the title, it's a bit steamy and not for kids. But boy, is it suspenseful, and it's laid out in an interesting he-said-she-said manner. And it involves an affair. OK, we don't want to give too much away.
5. Taylor Swift: Love or hate her music, the young songstress' popularity seems unrivaled these days. After no 2014 music albums going platinum (selling a million copies) all year, Swift's new release, "1989," pulled off the feat in its FIRST week. And NPR actually gave it a pretty good review. There, so you don't have to feel so bad for singing along to "Shake it Off" in your car.